We use affiliate links. If you buy something through the links on this page, we may earn a commission at no cost to you. Learn more.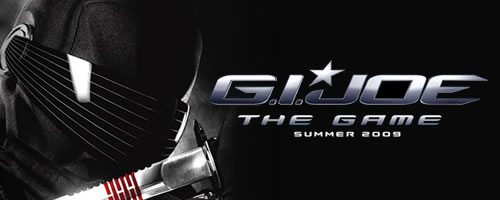 Electronic Arts is set to release the official G.I. Joe game to coincide with the G.I. Joe movie this summer. The game will be released across 6 platforms to include Wii, Xbox 360, PS2, PS3, DSi, and PSP. As I quickly approach 40 years old, why am I looking so forward to this? And are you?
As a child, I'm sure that like a lot of men around my age, there was no greater defender of good than Team Joe. I can remember hours spent playing with the action figures with friends and alone. I remember birthdays, Christmas, and other events and rewards coming around and anxiously waiting for a present or a trip to a store to accessorize and gadgetize the one action figure I had. The Navy Seal raft, the diving suit with flippers, the outfits, everything, it was awesome!
My parents didn't worry if playing with a military action figure was going to turn me into a violent adult, and it was ok to want to destroy the bad guy. Today however, parents face a much different world. Constant vigilance is the price of safety for our children. Some freedoms, like playing outside until dark down the street are things my two sons will never see. And the new G.I. Joe movie and game have reminded me of just how good we had it.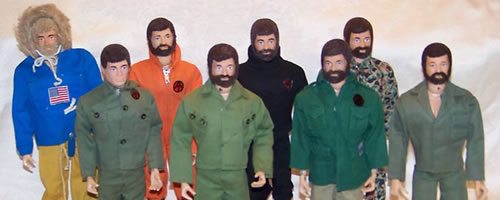 I had my 12″ G.I. Joe Adventure Team member complete with the scratchy hair and beard like you see above for years. He went with me everywhere and never let me down. We had historic adventures worthy of an Iliad. Sadly, my Joe wasn't lost in duty, he fell victim to the carelessness of a child. He was left outside in a pile of grass clippings he had made a cave in, that the city workers picked up the following morning before I had realized his demise. And it has haunted me ever since that I let my faithful companion down.
So what I'm getting at over a cup of coffee on this Saturday morning is, that I can't wait to relive a little bit of that with my sons. We'll leave mom at home and the three of us will go see the movie. And on the way home we'll stop and pick up the Wii version of the game so we can all play together, keeping the world safe, just like the original Real American Hero, and the original Gadgeteer with the Kung-Fu grip. We'll do this updated version of my childhood, and I'll be doing my best to pretend I'm doing it just for them. 🙂
Feel free to comment and share your memories of Joe and if you're planning on getting in on a little bit of this new action.