We use affiliate links. If you buy something through the links on this page, we may earn a commission at no cost to you. Learn more.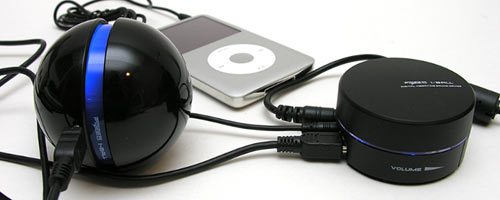 Have you ever had a dream about a round speaker that really wasn't a speaker in the traditional sense? A bazillion and one years ago, we had a review of the Olympia Soundbug. This product had a suction cup that could be affixed to any flat surface like a table or even a window. You would then connect your favorite audio device and the Soundbug would use that flat surface as a speaker. Fast forward 7 years and I have a similar product to tell you about. It's the Free-D i-Ball speaker from Twift.com. It looks cool, but does it sound cool? Let's see.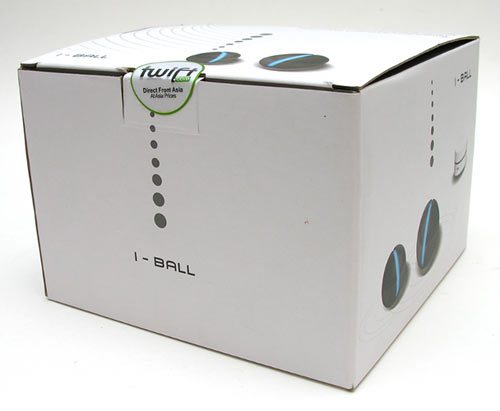 Specifications
Power: 18w (RMS)
Response Frequency: 100Hz – 12 KHz
Sensibility: 85 db/ m/ w
Electric Resistance: 8 Ohms +- 0.2
Product Size: Diameter 2.5 inch
Product Net Weight: 1.21lbs
Packing Size: 6.5 X 6.5 X 4.5 inch
Packing Weight: 1.54 lbs
Input: MINI USB
Power Adapter: I/P: AC 100- 240V 50/60Hz 0.3A OP: DC15V 1A
Sound Source: Media Player (MP3/ MP4/ MP5/ MD/ Discman & etc.), Notebook, PC, and etc.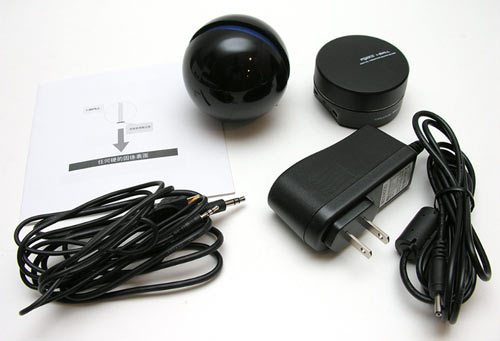 Package Contents
i-Ball Speaker
Volume controller module
AC Adapter
Audio Cable (3.5mm Jack – 2.5mm Jack)
Speaker to controller cable
User Manual/ Warranty Card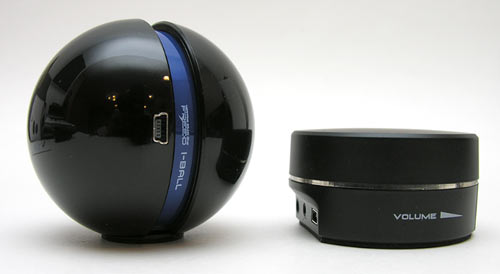 The i-Ball is comprised of two parts. A shiny orb shaped 'speaker' and the volume controller / amplifier. The orb (which I'll now call the i-Ball), is approximately billiard ball sized and weighs in very close to 1 pound. It doesn't have any buttons, or dials. It just has one mini USB connector that is used to connect it to the hockey puck shaped volume controller / amplifier. The bottom is quarter sized rubber base. No suction cup this time. Just set it on a table, floor, whatever.
The volume controller has three connection points. Mini USB connector that tethers it to the i-Ball, a power connector for the included AC adapter and a 2.5mm stereo jack for the audio cable that you will use to plug in to your favorite audio device's 3.5mm headphone jack. The top of the controller is a volume knob.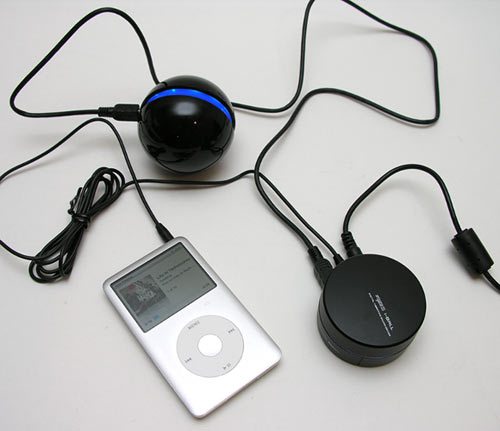 Connecting everything together results in a not so elegant mixture of speaker, module, audio device and cables.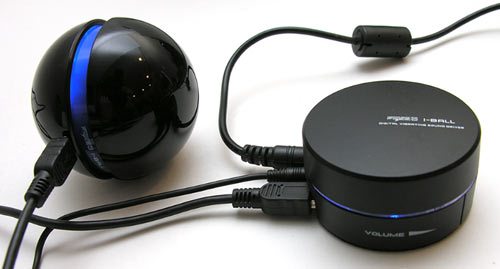 As soon as you plug in the AC adapter, Blue LED strips light up on the i-Ball and the volume controller. I'm sorry to report that this is pretty much the only cool thing about this entire product. If you are a fan of Blue LEDs, you'll be thrilled. If you're a fan of good sounding tunes, you need to look elsewhere.
Music played through the i-Ball does not resemble the same music played through earbuds or other speakers. It sounds faintly warbly, like it's playing underwater. Cranking up the volume to the max on my iPod and the volume controller barely allowed me to hear the vocal track. On the songs where I could hear the vocals, they sounded hollow and far away. Almost like the band was playing in one room while the singer was in another.
I tested the i-Ball with my iPod nano, iPod classic and Slacker G2 personal radio on a desktop and a hardwood floor. No joy. And if bad audio isn't enough reason to complain about with this product, I've got another gripe to share with you… The i-Ball doesn't have a power switch. That's right. If you want to turn it off, you have to unplug the AC adapter. What's up with that? Argh…
I think you can already guess my verdict on this product… Don't buy it. There, I just saved you $100. You're welcome 🙂