We use affiliate links. If you buy something through the links on this page, we may earn a commission at no cost to you. Learn more.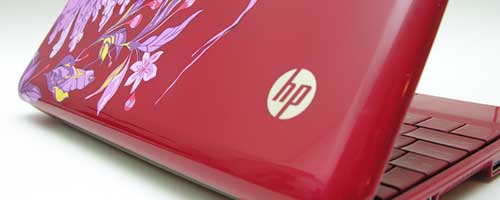 Can a laptop create a fashion statement? It can when a famous New York designer like Vivienne Tam puts her artistic stamp on it. Case in point – The HP Mini 1000 Vivienne Tam Designer Edition Netbook. It has the same bits and pieces inside that the regular Black swirly Mini has in it, but this one is like a little Red sports car for geek girls. I've never considered myself fashion conscience, but I can't help but like this netbook. I mean it's Red, it's shiny and it has flowers on it! What's not to love?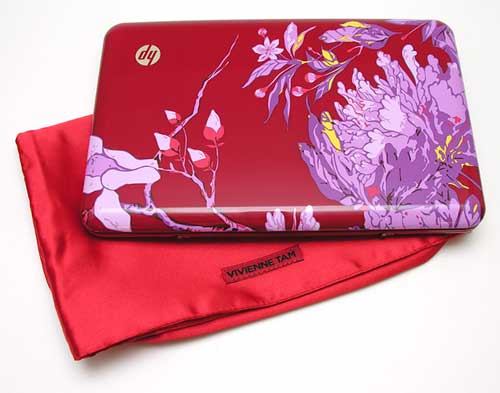 Specifications
Operating system – Windows XP Home with Service Pack 3
Processor – Intel(R) Atom(TM) Processor N270 (1.60GHz)
Memory – 1GB DDR2 System Memory (1 Dimm)
Hard drive – 60GB 4200RPM PATA Hard Drive
Display – 10.1″ diagonal SD LED BrightView Infinity Widescreen Display (1024 x 576)
Graphics card – Intel(R) Graphics Media Accelerator 950
Personalization – HP Mini Webcam with HP Imprint Finish (Vivienne Tam)
Keyboard – HP Matching Keyboard
Networking – Wireless-G Card with Bluetooth
Primary battery – 3 Cell Lithium Polymer Battery
Dimensions – 10.3 in (L) x 6.56 in (W) x 0.99 in (H)
Weight – 2.45 lbs
Package Contents
HP mini 1000 Vivienne Tam Edition
Red silky sleeve
AC Adapter
CD with Windows XP and drivers
Polishing cloth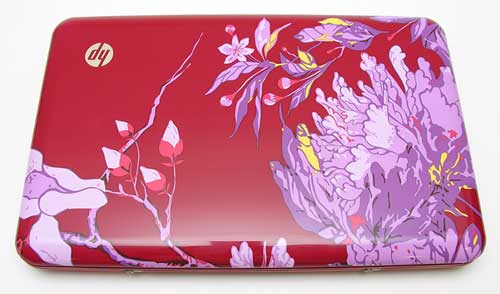 The deep Red shiny fingerprint attracting case has a vibrant design of peony blooms that signify good fortune and prosperity. The flowers are eight shades of Pink, Mauve, Lavender and Yellow.

The flower design is only printed on the top cover, but the rest of the mini is an energizing Red.

The Left side…

The Right side…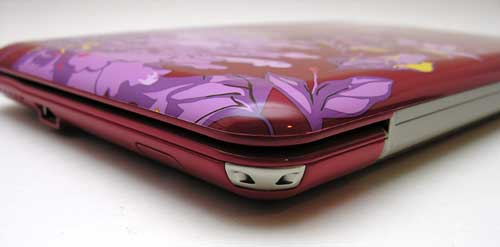 There's even a place to attach a hand strap. Ummm, would you carry around a netbook like a camera or cellphone, dangling from your hand? Yeah, me neither. I guess you could use it to attach a sparkly little babble though 🙂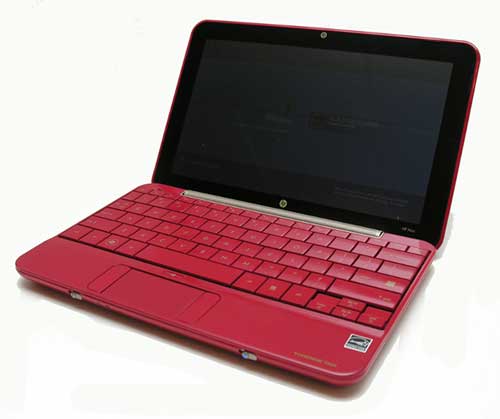 Open the cover and wow, there's a matching Red keyboard and trackpad!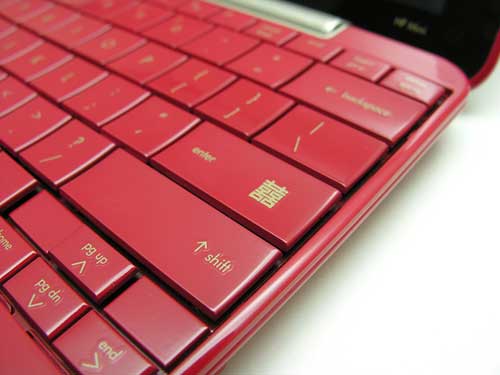 The keys are slick and shiny just like the rest of this netbook. I prefer the matte finish of the regular mini, but the Red is pretty nice looking. I do wish that the keys were backlit though.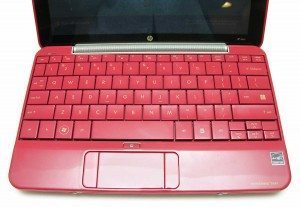 Click the thumbnail to view full-size image
The keyboard on this netbook is fantastic. It has a great layout and is very comfortable to type on. I love it.
I'm already a fan of the HP mini 1000, so I don't have any additional complaints against the Vivienne Tam edition. Of course I know that people will complain about the premium that you pay for a designer edition laptop like this one. It's like designer clothes, you pay for the label. The same thing applies here. If you configure the regular Black mini 1000 the same way that you do the Vivienne Tam edition, the price difference is $245. For that price difference, you're getting a Red case, Red keyboard and a Red silky slip cover. Is it worth it? That all depends… are you willing to spend an extra $245 to get it? Then yeah, it's totally worth it to you 🙂 So tell me, are you a gadgeteer girl that would pay extra for a laptop like this one?