We use affiliate links. If you buy something through the links on this page, we may earn a commission at no cost to you. Learn more.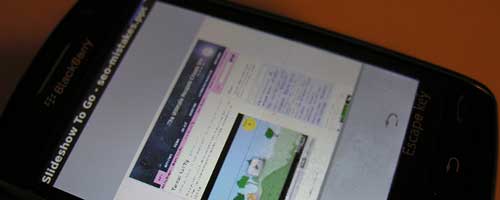 I spent the weekend and today trying a few of the Storm's built in applications including the suite of Documents To Go applications, Visual Voicemail, and the video viewer. I also revisited the Yahoo! chat client to try a feature that had failed for me on my first try last week.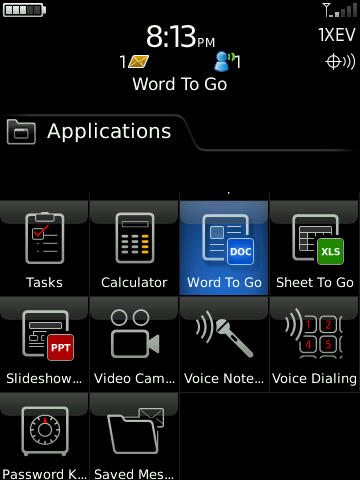 Documents To Go from DataViz allows you to view and edit Microsoft PowerPoint, Word and Excel files right on your BlackBerry Storm device.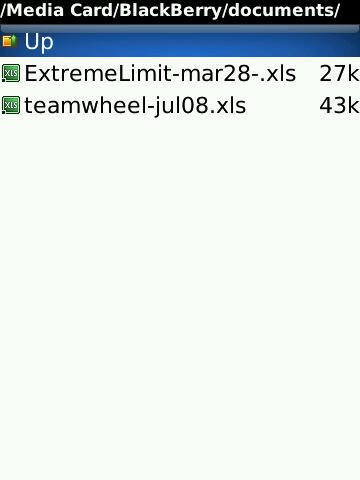 When you start one of the three apps (Word to Go, Sheets to Go and Slideshow to Go), it will allow you to search the Storm's internal memory, or an installed MicroSD card for .DOC, .XLS and .PPT files.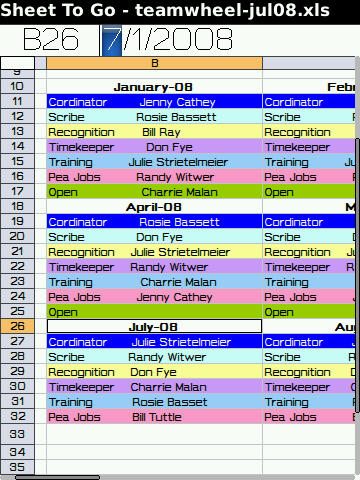 The Excel application called Sheets to Go easily opened several .XLS files that I tried. I didn't have anything too complex, just simple spreadsheets with some formatting (colors, fonts) and calculations.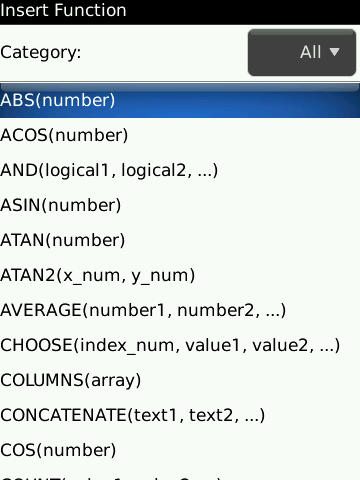 Just like using a spreadsheet program on your desktop computer, on the BlackBerry you can edit cells and insert functions. My issues with the touchscreen came into play again as I tried to tap specific cells for editing. Of course, the smaller the cells, the harder it is to select them with your finger. This made me wish for a stylus.
I didn't have any problems with the Word to Go application either. I was able to view large documents with embedded images relatively well. Scrolling through documents with images feels a bit sluggish when you hit a image and it would need to load it. The only issue I noticed was when I entered edit mode. In order to take advantage of some of the features such as check spelling, tables, inserting bookmarks, etc., you have to have to buy the premium version of Documents To Go. The version on the Storm is only the Standard version.
The app I had the most trouble with was the SlideShow to Go app. As long as my PowerPoint file was less than 1mb in size, it seemed to load and display just fine. Anything much larger and I would see the spinning clock. At one point, when I was loading a PowerPoint around 3mb in size, it locked up the phone and I had to remove the battery in order to reset it.
Documents To Go is handy for viewing files, but I would not want to do any heavy lifting with it…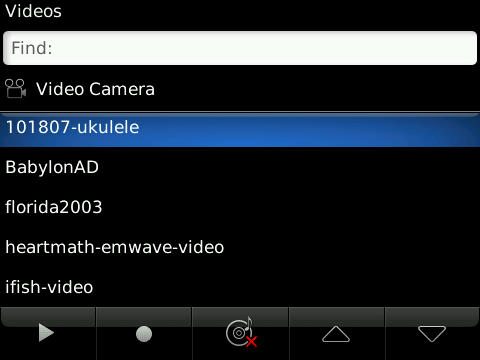 I also played around with the video player application. I tried .WMV, .MOV, .MP4 and .M4V files. The only video file that gave me errors when I tried to play it, was an .M4V file. These movies didn't look anywhere near as good as the demo BabylonAD movie trailer included on the phone though. I'm not sure what format it is. I wouldn't have any problems watching a full length movie on the Storm if it was thet same quality as that sample. The Storm really has a wonderfully bright and vivid display.
I revisited the Yahoo! instant messaging client and tried sending a file again. It worked this time when I sent it to someone who was using Pidgin (opensource multi chat client). So I guess the issue with my first try was entirely the fault of Adium.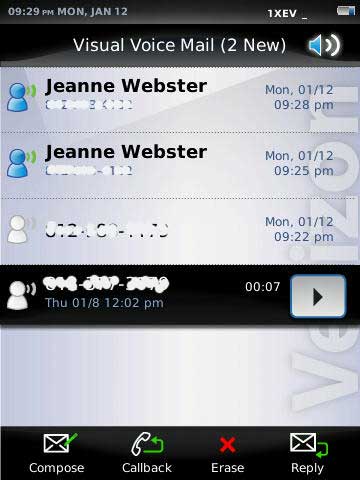 I also played with the Visual Voicemail feature, which is ummm… similar to the visual voicemail feature on the … wait for it… iPhone 🙂 Sorry, couldn't resist. It works the same way. You are presented with a list of voice messages, the person's name (if they are in your contacts), the number and timed they called. Just click on the play button to hear their message. You can also easily call the person back, send them an SMS or a record follow up voice message (which I guess only works if you are responding to another Verizon customer).
I also spent some time making and receiving phone calls. No one complained that I sounded like Charlie Brown's teacher, so I consider that a good thing 🙂
Tomorrow is going to be my last day using this phone. I plan to test VZ Navigator, Email and the Opera Mini browser. I'll post my experiences with these apps and my overall thoughts on the BlackBerry Storm in a last entry to this series on Wednesday.