We use affiliate links. If you buy something through the links on this page, we may earn a commission at no cost to you. Learn more.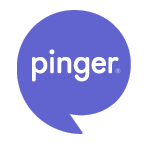 Ringggggggggggggg!
Julie: "Hello?"
Caller: "Hello, is this Julie?"
Julie: "Yes."
Caller: "This is Columbus Regional Hospital Breast Health Center. We found something on your mammogram and need you to come back in to get it rechecked."
Julie: "….ok."
Caller: "How about tomorrow at 8am? We will do another mammogram, and then possibly an ultrasound. You will be here for a few hours, but will know the results before you leave."
Julie: "….ok."
Caller: "See you tomorrow."
Click.
Not exactly the kind of phone call that any woman wants to receive right? For the most part I put it out of my mind that day, but by the time I arrived at the doctor's office the next morning, I had all types of bad scenarios flashing through my mind.
The first thing they did was show me the area on an X-ray that they were concerned with. It looked like a pretty large round circle with defined edges. Scary. Then they did a regular mammogram, squishing me every imaginable way. Once that was finished, I was sent back to the waiting room to … wait. Of course after seeing that X-ray image my anxieties had ramped up a bit.
The waiting room was quiet and full of other women, so I didn't feel like talking on the phone. Flipping through old copies of Good Housekeeping magazine didn't particularly interest me either. So I pulled out my iPhone, thinking I would play a game to pass the time. While I was flipping through the pages of apps, I saw the icon for Pinger. I had been sent the application and asked to try it out before it had even hit the App Store, but never got around to it. I thought that this was as good a time as any, so I fired it up to take a look.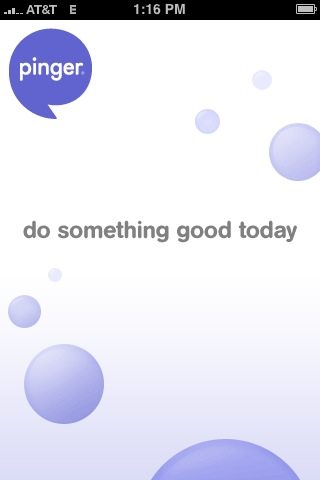 Pinger is an application that let's you keep up with social network apps such as Facebook, Twitter and MySpace.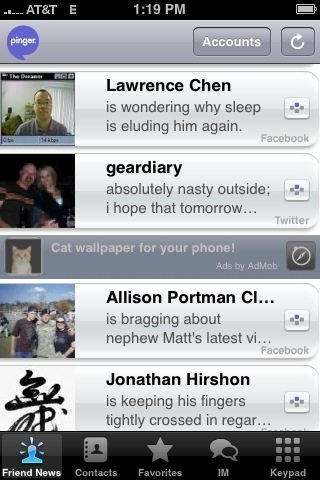 The Friend News screen gives you a scrollable list of the current posts from your friends. If you want to see more of their posts, you just tap their picture.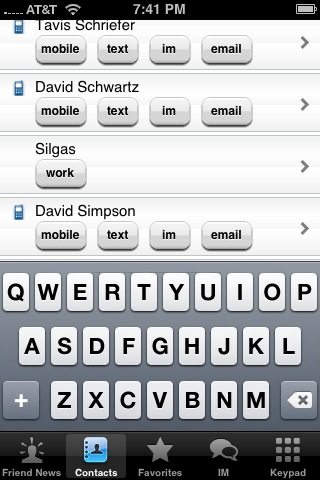 The Contacts screen will let you find people in your address book and easily text, IM, email or call them.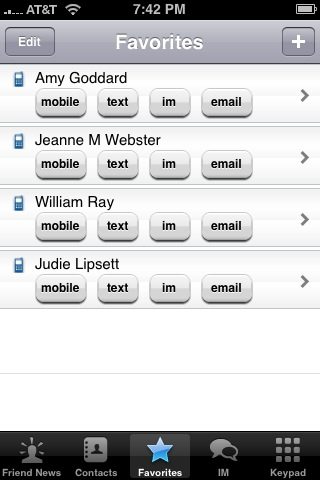 The Favorites screen is like the favorites screen in the phone app. You can add people for an easy way to text, IM, email and call them. There is also a keypad that you can use to dial a number just like you do in the phone app.
But the feature I played with most that day was the multi-network IM (instant messaging) feature.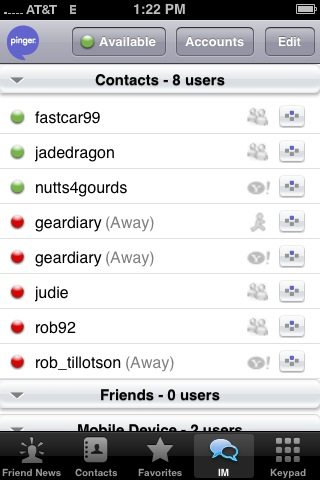 Pinger supports Yahoo!, AIM, MSN and Google Talk. You have to add your user id's and passwords for each one and then you are presented with a list of your contacts that are online, mobile or offline. It reminds me of Adium on my Mac 🙂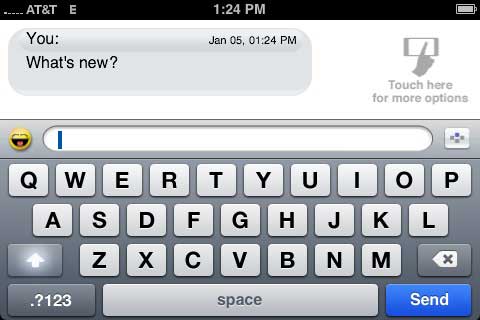 As soon as I put myself online, people started chatting with me, which was a great way to take my mind off of what I was waiting on.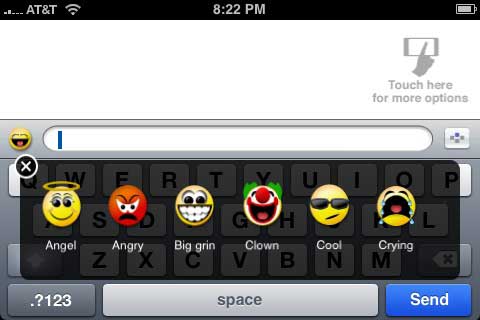 When you're typing your message, you can use a popup keyboard which even has a smiley picker.
About 30 minutes passed by quickly as I was popping back and forth between pinger and regular SMS messages that were coming in. Then the nurse walked in the waiting room and told me that they would have to do an ultrasound next. Oh boy, that didn't sound encouraging… I  was led into another room and as I walked in, my phone buzzed with another message that I had to read. The technician was telling me to sit down on the table as I was reading the message and laughing at what it said. She probably thought I was nuts 🙂
After what seemed like an eternity of being scanned with what I was told was supposed to be warmed gel (it wasn't), I was led yet again back to the waiting room. Out came the iPhone and back to pinger I went to take my mind off what news I might soon receive. I joked around with Jeanne, Judie and Claire while I waited. Yeah, it was a girl thing…
Finally after what seemed like forever, I was taken to a room where I was told that everything was fine and that I just have cysts. To say that I was relieved is a huge understatement. Later that day after I returned home, I started thinking how that simple pinger application on the iPhone really did help make my stressful day a little bit easier.
So tell me, have any of you used a gadget to help make a bad situation better? If so, please share your stories. 🙂