We use affiliate links. If you buy something through the links on this page, we may earn a commission at no cost to you. Learn more.
The wait is finally over. After 7 days and 137 entries, I can announce that the winner of our HP Magic Giveaway Contest is…
Lloyd Viente and his painting "To Gadgeteer, With Love". I picked Lloyd's entry because he understands HP's idea behind this contest and also what The Gadgeteer means to me and the rest of us here at the site.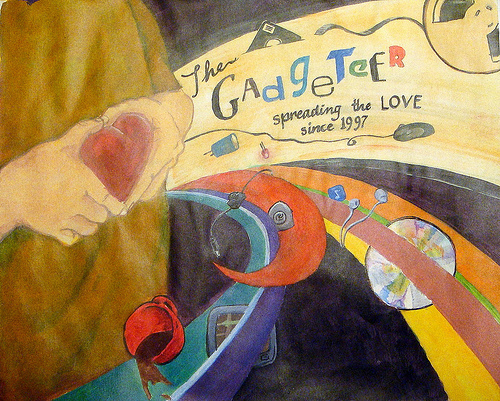 Let's not forget the two runner up entries:
Jalaj Jain's Chronicles of the Gadgeteer comic was fantastic and I loved it. You're a talented cartoonist and should keep going!
Vance Fry's robot and blocks image is so cool. You came very close to winning.
Again, I want to give congratulations to Lloyd and thank you to everyone that entered. I had so much fun seeing each new entry as it was sent to me. You're all very creative and talented! Thanks to HP, Windows Live and BuzzCorps for allowing me to be part of such a great contest!