USB Geek sells all sorts of geeky products that require a USB to operate them. They recently sent me their MultiCellular Battery Charger, which I was curious about and happy to review…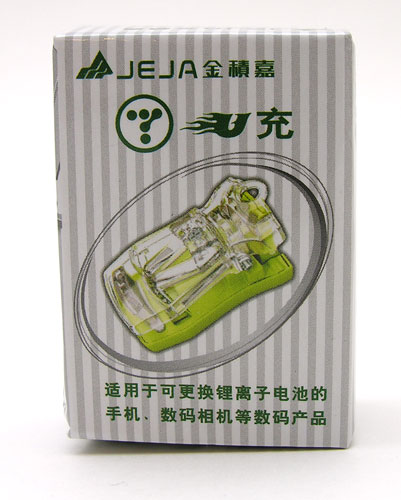 This charger comes in a little bitty box, with no instructions whatsoever. Maybe the instructions are printed on the back of the box, but since I don't read Chinese, I'm not really sure…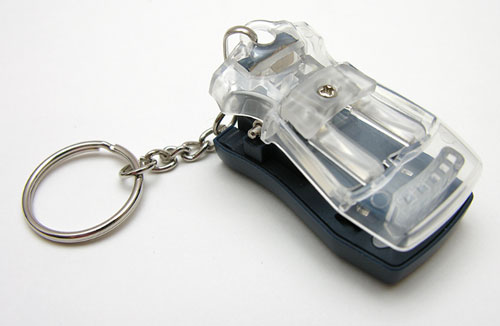 The charger is a small spring loaded plastic clip with a keychain attached to it.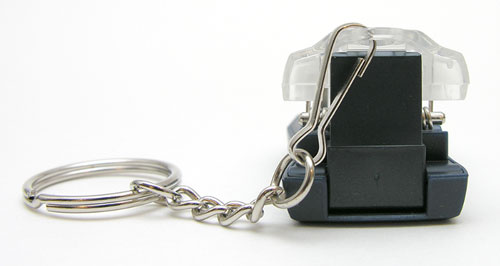 The back side of the charger hides…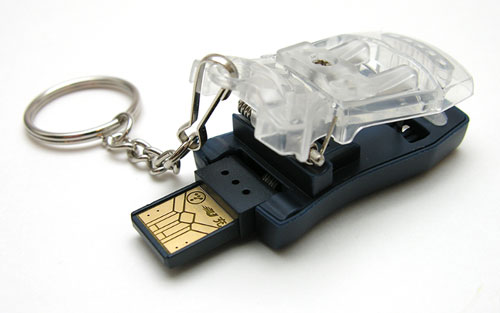 …a fold down USB connector.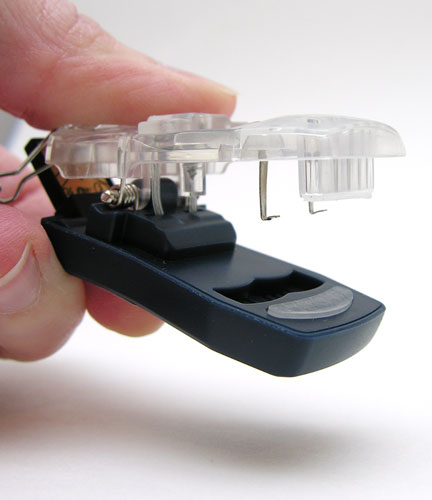 To use this charger, you have to squeeze the clip open to reveal the two fang like metal leads.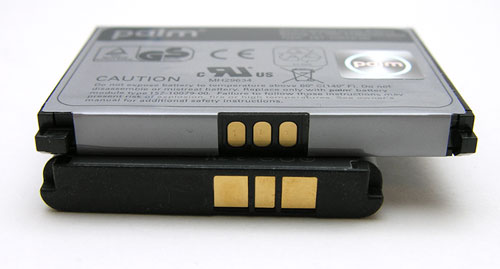 You might wonder how these leads will be compatible with all the different cellphone batteries on the market. That's a really good idea and is one that I wondered about myself after pulling the batteries out of multiple phones to test with this charger. All (but one) of the batteries that I had were narrow like the Palm Treo battery you see above. It's sitting on top of an older Nokia battery, that has wider lead spacing. The Nokia fit in the charger just fine – the leads matched up with the outer two contacts. I kept thinking, how can this thing be a universal charger when all but one of the batteries that I own won't fit in it. Sometimes I can be really slow…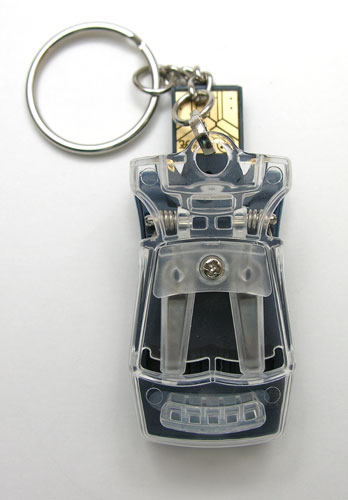 I finally noticed that the lead spacing can be adjusted by just moving the plastic arms on the top of the clip. Duh…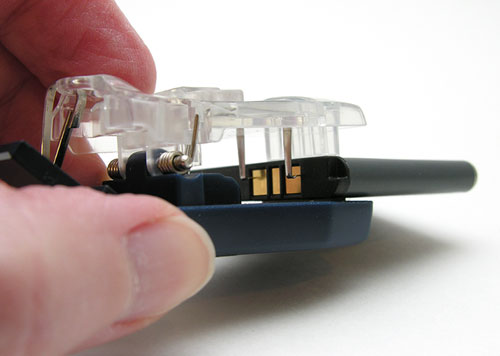 Once you seat the battery in the clip so that the two metal leads are touching the outside leads of the battery, you're ready to plug the charger into a powered USB slot on your computer or powered hub.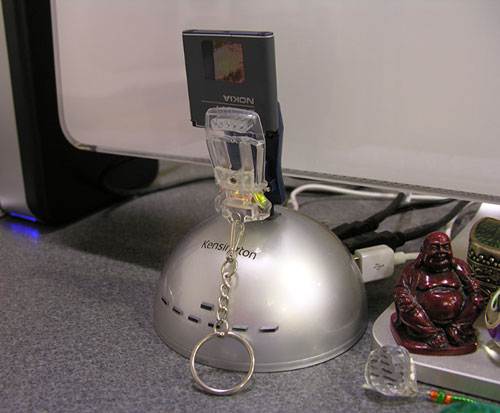 As soon as I plugged it in the first time, I noticed three tiny LEDs at the base of the fold out USB connector.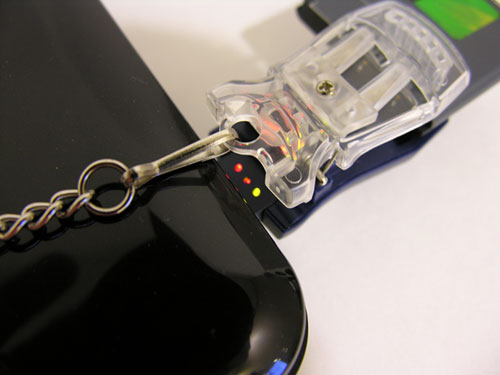 The LEDs will either glow Red or Green. Again, without instructions it's hard to tell what the significance is with each LED. It seems that when I put a completely dead battery in the charger, the LEDs are Red, Red, Green. After 8hrs or so (I left it plugged in over night), the rightmost LED glows green and the rest are off.
Yes, this small charger works as advertised, but it charges very slowly. I'm also not sure how useful it is. I mean, you have to take the battery OUT of the device to charge it. Most people just plug their phone into their a USB port with a cable or to an AC outlet to charge it, allowing the phone to receive calls even when charging. Really, the only way this product would be useful would be for people that carry a spare battery with their phone. I'm not sure how many do that. I don't have a spare battery for ANY of my devices. So, for me, the Multicellular Battery Charger is one of those quirky USB devices that might be interesting to own, but probably won't be used much if at all.