We use affiliate links. If you buy something through the links on this page, we may earn a commission at no cost to you. Learn more.
Do you have one of those types of friends or family members that get all their holiday shopping finished before Thanksgiving Day and then give you a smug look when you're still flitting from store to store on December 24th at 9pm? Here's your chance to a step ahead of them this year with an inexpensive watch and knife gift set from Field & Stream.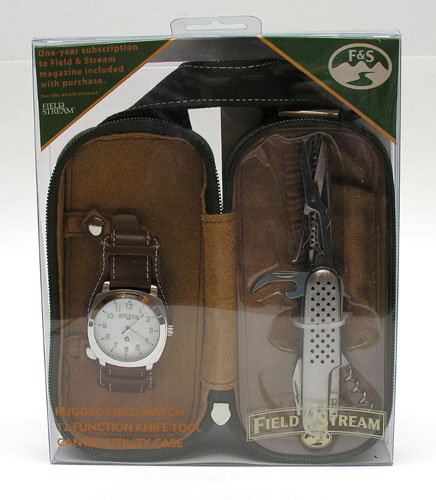 These gift sets are available with different style watches and accessories such as Leatherman style tools, golf accessories and pocket knifes like the one included in the gift set that I was sent to review.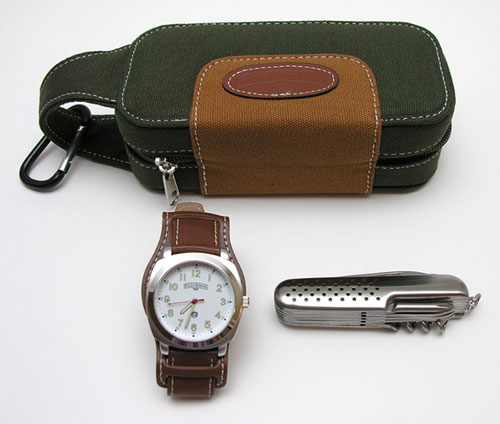 This particular set comes with a sporty style watch, Swiss Army style multi-bladed pocket knife, a zippered canvas utility case and a 1yr subscription to Field & Stream magazine.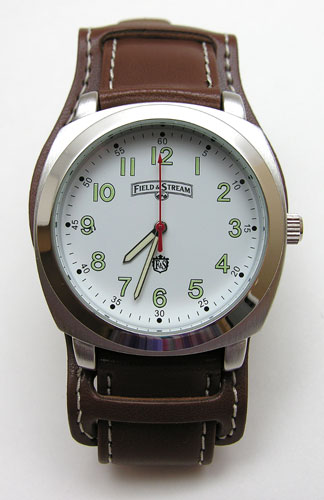 The watch has a stainless steel case and is water resistant up to 100ft. It's approximately 1.75 inches across (including the stem) and is .40 inches thick. The numbers are large, making them easy to see. They also glow in the dark, as do the hour and minute hands. The watch produces a pretty loud tick, which is audible in quiet environments.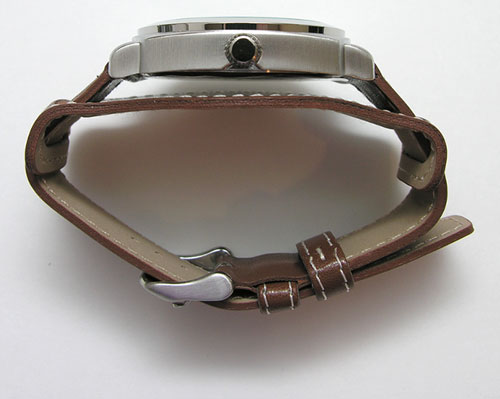 I'm unsure if the watch band is made of leather or a synthetic material. It's a shiny ugly shade of Brown, with contrasting White stitching. It feels rugged enough, with a metal buckle, but I just don't like the look of it.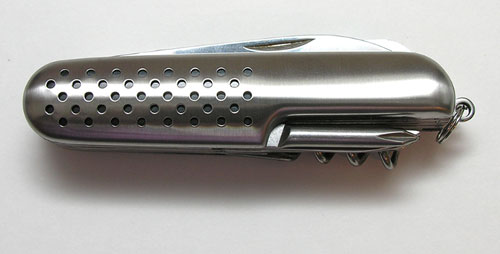 The pocket knife is made of all stainless steel and has 12 functions.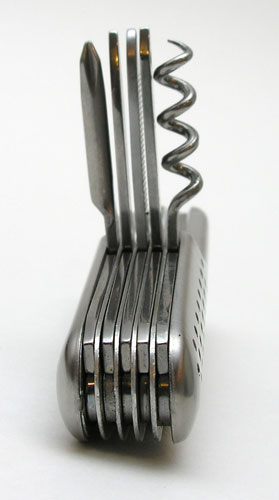 There's a corkscrew, file, leather punch and Philips Screwdriver.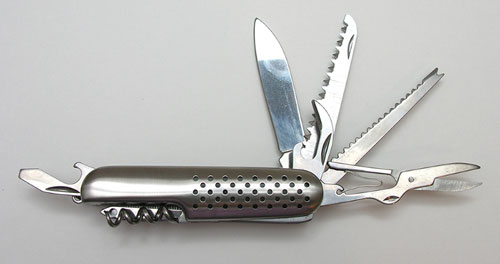 There is also a bottle opener, can opener, two saw blades and scissors. This knife feels nice and sturdy. In hand, I actually like the feel of it over a real Swiss Army knife due to the all metal construction.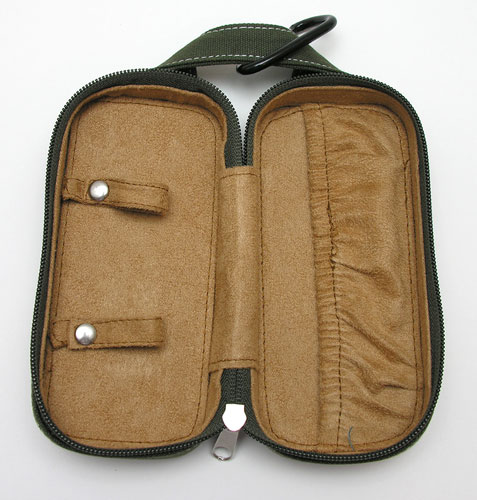 The canvas utility case is probably the one item in this gift set that won't get used. It's kind of cheesy. I can't really pictures anyone hanging it from their belt loop from the attached carabiner… Inside is an elastic topped pocket and two snap loops.
The Field & Stream Outdoor Sports Pack can be found online through various stores such as ShopNBC.com and Amazon.com. The price for the various styles of this pack are right around $30. If you throw out the cheesy zippered case and lame watch band, the watch itself, pocket knife and 1yr magazine subscription are worth the $30 price. This gift set would make a good stocking stuffer for just about any guy. Hey, you should get one for that male family member that always has his holiday shopping done before you!
Product Information
Price:
29.99
Retailer:
Amazon
Pros:

Nice multi-blade pocket knife
Inexpensive
Free 1yr magazine subscription

Cons: