We use affiliate links. If you buy something through the links on this page, we may earn a commission at no cost to you. Learn more.
Have you ever wished that you could easily share a USB device such as a printer, scanner, external hard drive, etc.
between to computers, without having to unplug and replug into either computer when you needed to use the device?
Kensington is here to help you out with their new ShareCentral USB
peripheral switch boxes.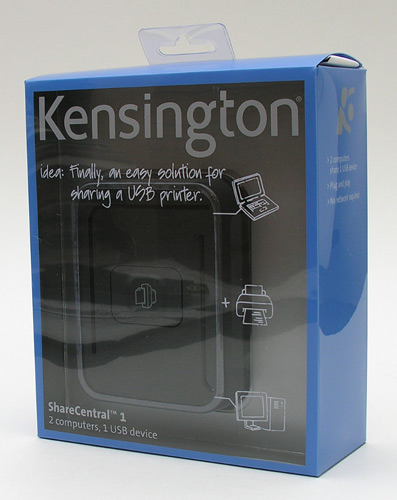 Available in 1, 2 and 5 device switching models, the
ShareCentral comes with everything you need to get started sharing devices
between two computers.

Package Contents
ShareCentral1
1 36 inch USB cable
1 70 inch USB cable
2 Magnetic ID plates
Setup guide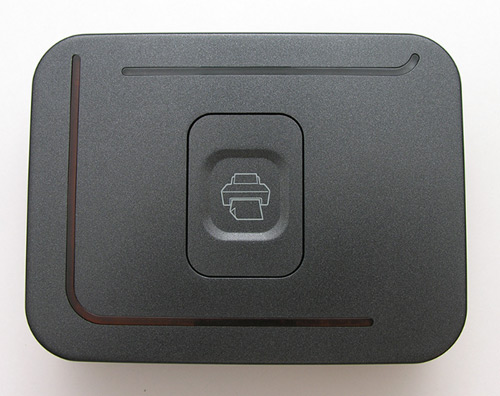 The ShareCentral module is
4.25 x 3.25 x 1.375
inches in size and has an eye pleasing design. I can remember using a very
utilitarian looking metal switch box back in the day to switch a monitor between
two computers. It had a big Black plastic rotary dial and wasn't very techie
looking at all. By contrast, the ShareCentral looks pretty slick with a push
button switch, two Amber LEDs
and interchangeable ID plates.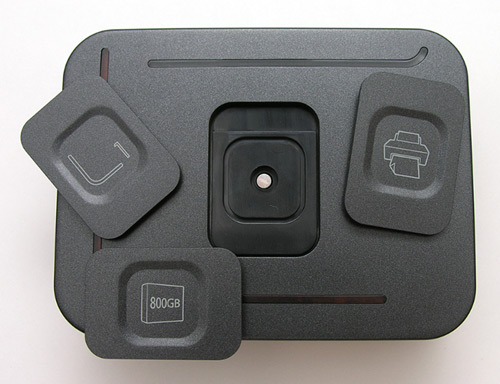 Included with the ShareCentral 1 are two additional ID plates that gives you the
ability to customize the switch box. There is one for a printer, hard drive and
a generic device plate. On the back side of each plate, there is a magnet that
allows you to easily snap in or remove the plate from the top of the box.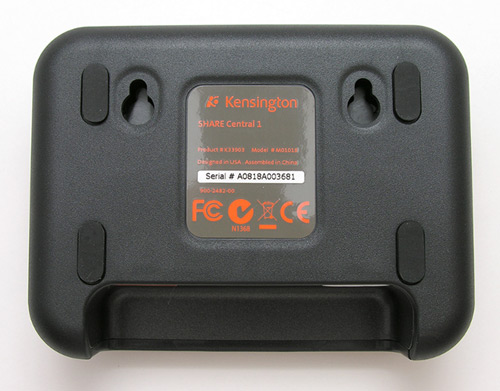 You can either place the ShareCentral on a desk, or mount it to the wall with
the mounting holes. They even include a paper template to help you know where to
put the screws in the wall.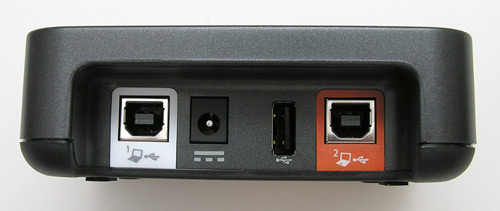 The ShareCentral 1 is the simplest of the three available models. It has two USB
Type B connectors, an AC connector and one regular USB connector. You connect
one of the included USB cables from the ShareCentral to one computer and the
other cable to the second computer. It doesn't matter if you're using Windows
PCs, Macs, or Linux boxes. No software is needed to use this product. It's all
plug and play.
The next step is to connect the USB device that you want to share between the two computers, to the the lone USB connector on the
ShareCentral. I tested this switch box with two iMacs, a flash card reader, my Palm Centro USB charge / sync cable and a Canon flatbed scanner.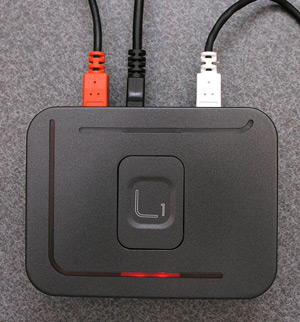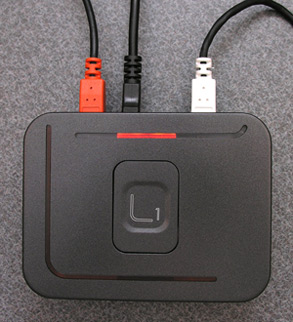 To switch the connected USB device from computer to computer, you just press the
button on the top of the ShareCentral. The LED will light up to show that the
device has moved and badda boom, you can now use the USB device on the other
computer. Fast and easy. The only issues that I had with the ShareCentral are
related to the fact that I am a Mac user. If you hook up a device like a flash
card reader to the ShareCentral and switch it to the second computer without
first ejecting it on the first computer, you'll receive a device error popup
message. I also noticed that when I first hooked this switch box up to my two
iMacs, that the first time that I used it, I also had a keyboard popup message.
It was as if my Mac thought I had just plugged in a new keyboard. Weird. This
happened on both iMacs a couple of times…
This is a nifty little gadget that is pretty useful. The only thing I would say
is that I personally wouldn't fork over $40 for a switch box that can only
switch one device. I'd probably spend more and get the ShareCentral 2 or 5. The
added benefit of getting one of them is the fact that they can also
automatically detect which computer needs to use the printer. No button pressing
required. Apparently this added bonus is only compatible with computers running
Windows XP or Vista and does require a software installation. But hey, I thought
I'd mention it :o)
If you're looking for an easy way to share USB devices
between two computers, you really can't find anything easier than the Kensington
ShareCentral line of switch boxes.  This modern take on the clunky metal
switch box will cut down on having to buy duplicate devices, cable clutter and
network setup confusions. It's a definite must have for multi computer families
that like to share peripherals.
Product Information
Price:
39.99
Manufacturer:
Kensington
Pros:

Very easy to setup
Customizable ID plates
Included cables

Cons: