We use affiliate links. If you buy something through the links on this page, we may earn a commission at no cost to you. Learn more.
Aliph has recently updated their very popular noise reducing Jawbone headset with a newer version that addresses some of the complaints from the original. One of the main complaints was with size. I didn't find the size to be much of a problem when I reviewed the original, but let's see just how much this new version has improved things.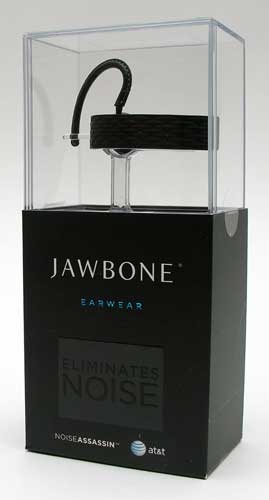 Hardware Specifications
Weight: less than 1 oz (with ear hook)
Bluetooth version: 2.0
Battery Type: Rechargeable
Charging time: 50 minutes (80% at 35 minutes)
Talk time: up to 4 hours
Standby time: over 8 days
Range: Up to 33 ft (10 meters)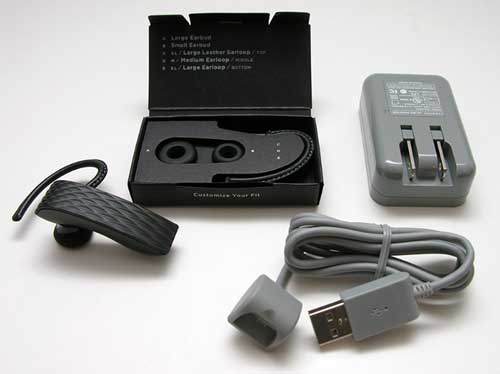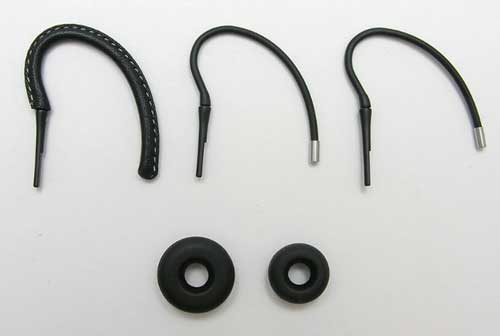 Package Contents
Headset

4 ear hooks

3 ear buds

USB charge cable

Travel USB Charger

Quick Start Guide
This newer model is definitely smaller in size than the original Jawbone.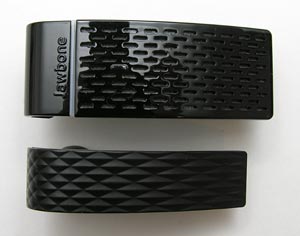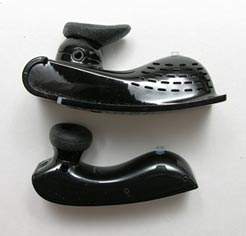 The shape and style remain pretty much unchanged with this new version though…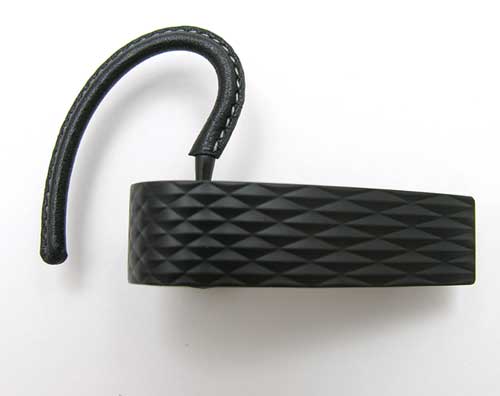 Available in Gold, Silver and Black, I was sent the Jawbone in Black. Constructed of ultra-smooth medical-grade plastic, the Jawbone has no visible buttons. There are two hidden beneath the outer shell and have to be pressed through the case. A button in the middle acts as the power switch when held down for more than a few seconds. It also acts as the call answer and end button. Another button on curved back edge allows you to toggle the noise canceling feature and cycle through the volume settings. I do wish there were dedicated volume buttons…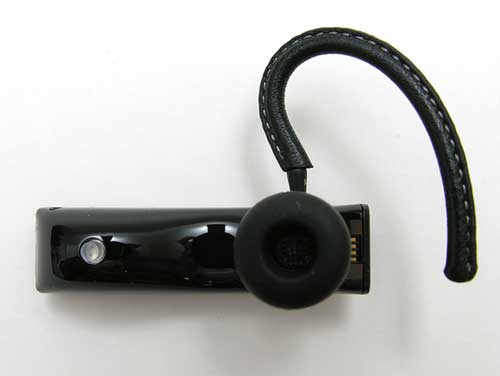 Like the original Jawbone, this one also has a voice activity sensor. It's a small clear rubber post that sticks out of the inner part of the headset. You have to position the headset in your ear in such a way that this post touches your cheek while you talk.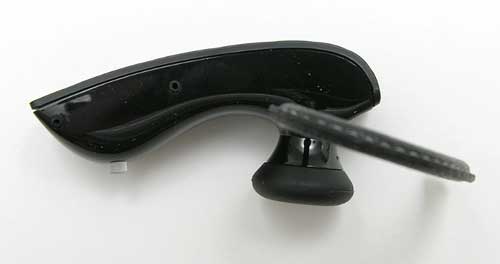 You can wear the Jawbone with or without an earloop. Four different sizes are included, made of either leather wrapped or thin rubber covered wire.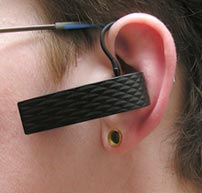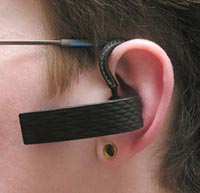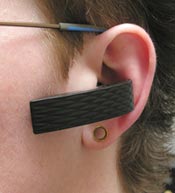 You can also ditch the earloop altogether. This is what I do because it seems like it takes me too long to situate the loop on my ear and the earbud in my ear. Different sized earbuds are also included to customize the fit. I have noticed that the Jawbone 2 is not quite as comfortable to me as the original Jawbone was. The back edge of the headset pushes against the inside ridge of my ear and it feels a bit painful after several minutes. I've tried all the earbuds and earloops and can't seem to fix this problem for my own wacky shaped ears. So your mileage may vary.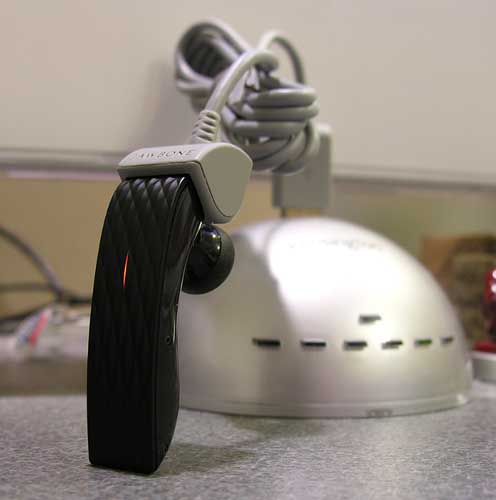 To charge the headset, you can use the USB cable / AC adapter combo, or just plug the USB cable directly into your computer. The cable has a connector at the opposite end that is magnetized, allowing you to easily snap the back of the Jawbone into it for charging.
Ok, time for the sound tests! Below are several audio clips of the Jawbone headset in action. This will give you an idea of what it sounds like to receive a call from someone using this headset. I used the free voicemail / fax service from K7.net for these tests. I signed up for a free account, got a phone number and called it using a Palm Centro while using the Jawbone headset. The resulting voicemails are then emailed to you. Pretty nifty! At test time, the phone had full signal strength. Click to listen.
Driving test (472k .WAV file)
Driving with the windows down test (620k .WAV file)
Driving with the radio blaring test (600k .WAV file)
Inside distance test (924k .WAV file)
Inside sweeping test (1.2mb .WAV file)
Outside test (568k .WAV file)
Like the original Jawbone, I have found that audio quality for normal (non-noisy conditions) calls has been very good. Most people are surprised to learn that I'm using a headset when I tell them. That said, I have to say that I have been somewhat disappointed with the noise cancellation feature with this new version. If you go back and listen to the sound tests in my original Jawbone review and compare them to the new sound tests for this new Jawbone, the originals sound much better in my opinion. There's also the fact that the Jawbone still doesn't seem to do that well with wind.
Should you buy the Jawbone 2? $129.99 is a lot to pay for headset these days. I think it's about $30 overpriced if you ask me… Since it doesn't seem to perform any better than the original, and it also isn't quite as comfortable for me, I am sticking with the original. Those of you that have tried both, let me know what you think…

Product Information
Price:
129.99
Manufacturer:
Jawbone
Pros:

Smaller than original version
Easy to use

Cons:

No dedicated volume up/down button
Noise canceling feature seems to perform worse than original Jawbone
Expensive