We use affiliate links. If you buy something through the links on this page, we may earn a commission at no cost to you. Learn more.
The Sony Ericsson Z520a is a rather simple phone by today's standards. It doesn't have a media player, it doesn't have a good camera, and it doesn't even come with any games. What it does come with is a fairly easy to use interface, a nice compact size and good battery life. About the only frill you do get is Bluetooth, which is really standard equipment on all but the absolute cheapest phones nowadays. More about all this later.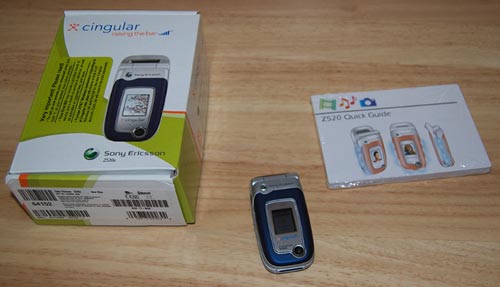 On terms of specs, the phone is 3.3 x 1.8 x 0.9 inches (or 83 x 46 x 24 mm), and weighs 3.3 oz (or 94g). It includes 16MB of memory, with no way to expand. It is a quad-band GSM phone, supporting the 850, 900, 1800, and 1900 MHz frequencies. According to Sony, the phone gets 9 hours of talk time and 400 hours of standby time to a charge.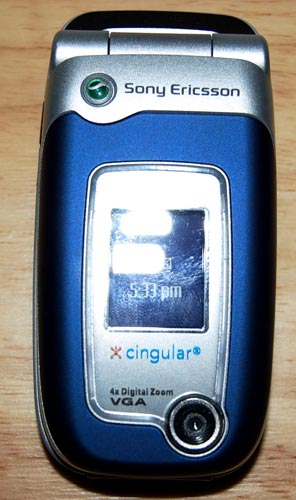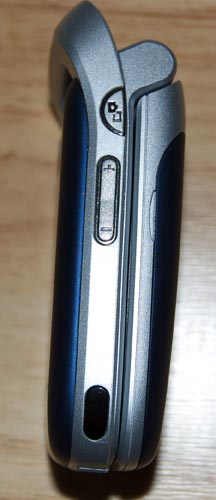 Inside the Cingular (or AT&T, I guess) branded box, you get a charger, a manual, the battery and phone. The phone has an outer display that is fairly bright and easy to read, and appears to be made of a genuine, good LCD; none of the ghosting problems that are reminiscent of a Palm IIIc. The very poor camera is on the front as well. The side has the camera button, volume rocker, and IR lens, and the back reveals the speakerphone and battery door. The back of the phone reveals the rather funky antenna (the loop of plastic above the phone itself), the speakerphone, and the battery cover.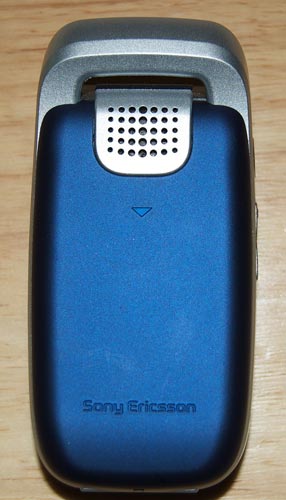 By the way, when I say the camera is poor, I mean poor. I suppose it is adequate and par for the course for most cell phone cameras, but Sony generally bills themselves as a media company. Granted this phone is an entry-level phone, but I think they could have done better. Here is a sample image: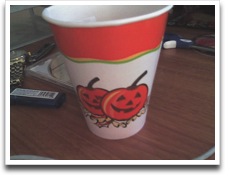 Click thumbnail to see full size image
When you turn the phone on, you are greeted with a short "How-To" video similar to a Palm device. The buttons are very large and very easy to press. Even the D-Pad is comfortable to use. The keypad's larger size makes it very easy to type out SMS messages, and perhaps play games. If only some were included.
That's right, no games are included. All you get is a World Clock and a weird app that lets you make ringtones by typing them in with your keypad. The UI is fairly straightforward, and isn't overly encumbered by custom AT&T fluff like many phones nowadays are.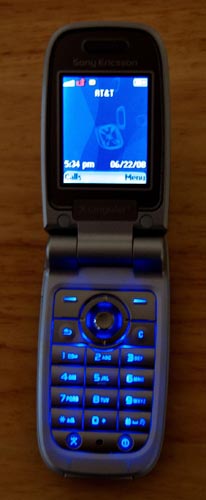 Bluetooth is about as easy to use as any other dumbphone; navigate to an impossibly hidden menu, turn bluetooth on, turn discovery on, pair with your device, exchange passkeys, and you're set. One cool thing I noticed is the phone is supported by iSync in Leopard, allowing you to sync contacts, notes, todo's, and calendar. Also, apparently Sony has licensed Salling Clicker, as the phone can also serve as a remote commander for a Mac running Leopard. It's pretty rudimentary; about the only thing I could get it to do is move the mouse and left-click, but it did work. Pretty cool.
Battery life is actually very good; I've found that I only have to charge the phone every three days or so. I guess having a phone with few frills makes for a long-running, reliable phone.
In short, this is a good, easy-to-use phone, with few frills. It would make an excellent phone for a first-time user, or someone who just gets the free phone every time their contract is up for renewal. It's built very solidly and should be good to go for the two year period, I would think.
This phone has been discontinued by SE, but you can still find it on eBay and other online retail shops for less than $200.00.
Product Information
Price:
Manufacturer:
Sony Ericsson
Pros:

Simple to use
Robust
Good battery life

Cons:

Poor camera
No memory expansion
No games
No media player