We use affiliate links. If you buy something through the links on this page, we may earn a commission at no cost to you. Learn more.
Most gear heads probably already have an LED flashlight (or two) at the bottom of their gear bag or stashed in a desk drawer. They are handy tools that we all need to use every now and then, but for the most part, they aren't all that exciting… The Tri-L LED flashlight from AltusLumen that I'm going to show you today though, has a couple of great features that I think will impress you.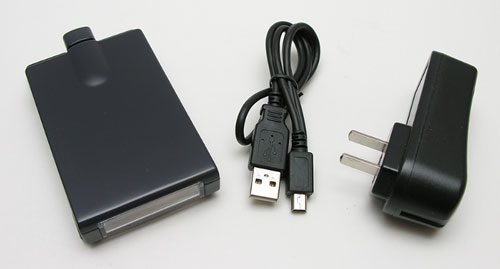 Marketed primarily to engineers, this LED flashlight makes a great tool for almost anyone. It comes with a USB cable and a USB AC adapter.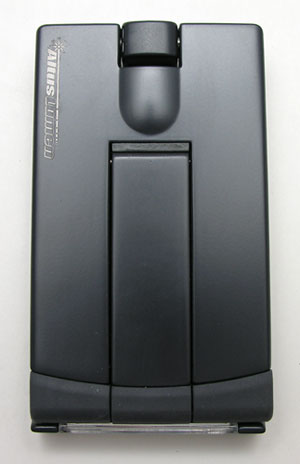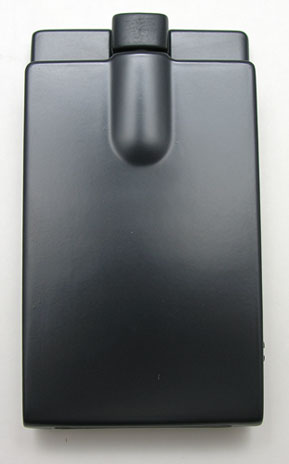 Constructed with a Magnesium case, the Tri-L is about the size of a deck of cards and weighs in at 5 ounces.

Along one edge is a power switch, status LED and a mini USB connector. The Tri-L has a built in Li-ion rechargeable battery that you can charge using the included USB cable connected either to a free port on your computer, or through the included AC adapter.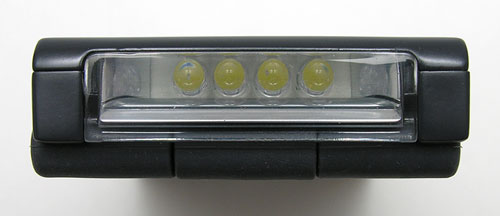 The coolest thing about the Tri-L is that it has two sets of LEDs. Along the short edge, is a line of four LEDs for spot light illumination.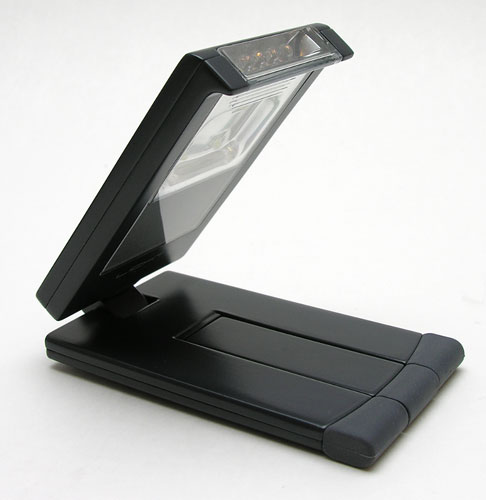 Lift up the top half of the case and you'll notice another set of four 0.5 Watt LEDs arranged in a 2 x 2 square pattern. When lit, these LEDs give you 160 lux of area light. The power switch on the side allows you to easily toggle between the two sets of LEDs.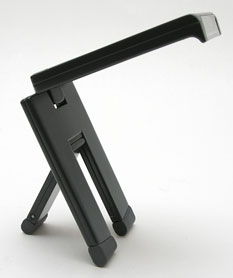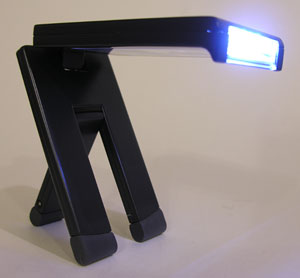 There is a rubber footed tripod built into the bottom half of the flashlight case. The angle of the light portion of the case can be unfolded to approximately 185 degrees. It can also rotate 360 degrees on its hinge, giving you complete control over where you want to point the light. Hands free operation. Yay!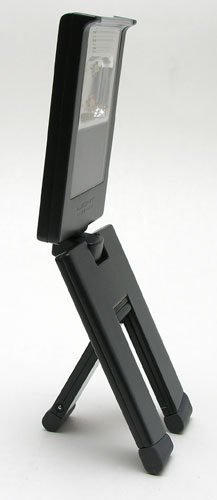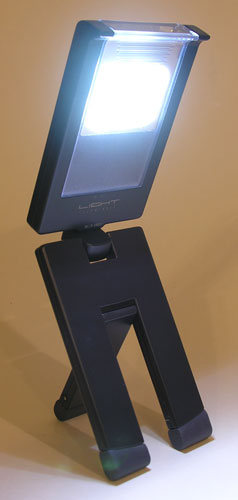 Charging time takes about 3 hours, after which you can expect to get approximately 1.8 hours of light from area light, and about 8 hours from the spot light. Runtime can be extended with an optional battery pack.
I love this light. I can see all types of uses for it, from lighting up the cable clutter under my desk, when I need to plug / unplug something, to working on crafts, to helping me change a tire on my car at night. Ok, I've never had to change a tire (knock on wood), but now if I do, I'll have an easy hands free light to help me.
The price tag on this little baby may seem a bit high, but the rugged construction, compact footprint, rechargeable battery and dual light sources, really help justify the $99 price. I'm happy with this lighting gadget and plan to use it for years to come.
Product Information
Price:
99.0
Manufacturer:
AltusLumen
Pros:

Two sets of LEDs, spot and area lighting
Rechargeable battery
Adjustable hands free tripod

Cons: