We use affiliate links. If you buy something through the links on this page, we may earn a commission at no cost to you. Learn more.
The Death of a Good Idea, A Cautionary Tale
Once upon a time, a perfectly nice little company had a perfectly nice little game- eSoft Interactive's Traffic Jam, based on a board game with the same name. It used few resources, was stable, intuitive, attractive, and fun. I would stack it up against any other company's offerings for its price of $9.95.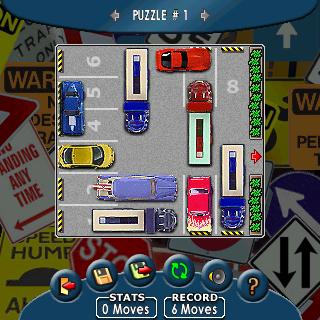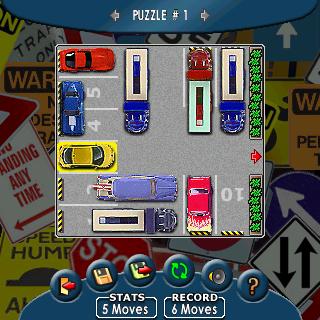 [eSoft's TRAFFIC JAM- a solidly written, fun game!]
The original Traffic Jam is a great game- I even like the cheerful little car horn when you finish the level. A nice little reward.
eSoft decided to update Traffic Jam by making it 3-D. On the surface, this does not seem like a bad idea, but…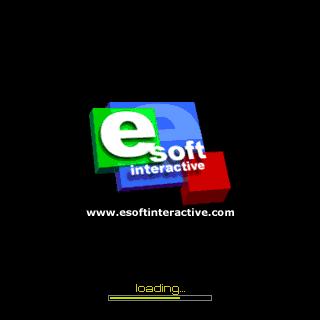 [The Wait Screen. Get familiar with it. It takes forever to load (and crashes about every 5 tries on my Palm T/X).]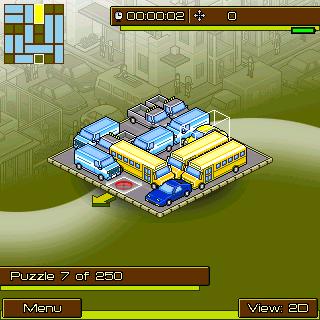 [The playing field is smaller. See the overhead view in the upper left? You'll need it.]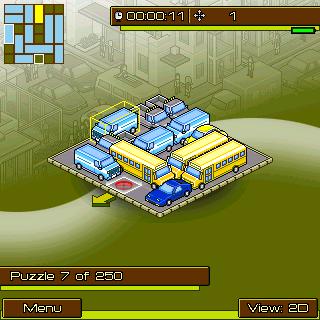 [To move, you tap the vehicle, which shows a box around it, and the square you want to move it to. It took several taps to move this truck one square.]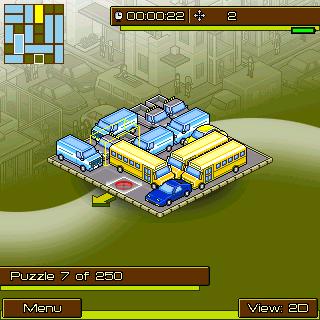 [Trying to tap onto this pickup and then move it was incredibly tough, requiring many, many taps.]
I have played Traffic Jam (the original board game and the first Palm version) for hours, even though I am not a big fan of sliding block games. Traffic Jam 2 is frustrating enough that it has taken me a few weeks to play it enough to review it. One hint for anyone thinking about trying it- make sure your screen is well-calibrated!
OK, something nice to say, something nice to say… surely there is SOMETHING? Well- it only costs $9.95, and I would bet that it is more fun to play the PC version. In fact, I sort of suspect that many of the problems I found vanish with lots of memory, a bigger screen and mouse controls.
Traffic Jam 2 also has more interesting vehicles- buses, fire trucks, and so on. They are oddly pixilated compared to the rather smooth images in the original game, but they add a certain touch that I appreciated. Bottom line- I think the best thing about Traffic Jam 2 is that the original is still available.
Product Information
Price:
9.95
Manufacturer:
eSoft Interactive
Retailer:
eSoft Interactive
Requirements:

Palm OS (high resolution - 320x320 only)

Pros:

Nicely priced
Nice mental challenge as levels build

Cons:

Much of the writing is too small on the T/X screen
Takes a long time to load, eats system resources
Frequent crashes on my T/X
Controlling the vehicles is tougher than it should be