We use affiliate links. If you buy something through the links on this page, we may earn a commission at no cost to you. Learn more.
Name: Tynan
Location: Somewhere on the globe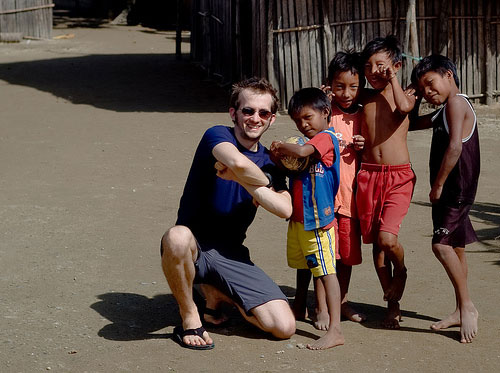 I sold it all. The rack with 8 rackmount servers in it, the four robomowers, the two extra laptops, the projector, home theater PC, and the stereo system. Huge bags full of every cable and adapter ever made (in triplicate) were thrown into the trash.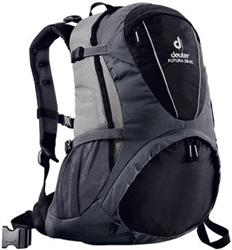 When the dust settled I was left with nothing to my name other than a small school sized backpack and its contents. And it was with this bag and a good friend that I set out to travel around the world indefinitely.
But gadgeteer roots die hard. Inside the unassuming backpack were the results of months of research, reading reviews, and product testing. My friend Todd and I had assembled the ultimate collection of electronics, gadgets, and gear to cover our daily work as well as any possible contingency that may come up.
Here's what we brought:
The Laptop: Lenovo X61 Tablet PC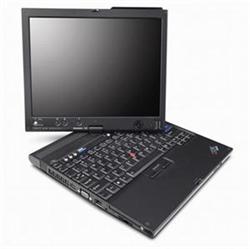 The X61 Tablet PC is the best tablet available on the market. The 12″ screen packs a 1400×1050 resolution, which is better than most 19+" monitors. I do all of my work on the laptop, so it's important to have a lot of workspace.
The tablet feature is extremely useful for the faxes I inevitably have to send, and the forms that need to be filled out (quick tip: if you don't have a tablet, scan your signature before going on a trip).
I'm always partial to Thinkpads anyway. The build quality is higher than any other laptop I've used (and I've used a lot…), and I love the eraser like TrackPoint. Now that I'm used to it I actually greatly prefer it over a regular mouse (thus the Mogo got sold before I left).
The laptop has a fingerprint reader and I've encrypted my files so that if it gets stolen on the road I don't have to worry. I use Super Flexible File Synchronizer to synchronize my important files every night automatically.
Bonus: I use the new Lenovo slim 90W AC/DC adapter. It's very thin and works in airplanes and rental cars, as well as the more standard home outlets.
The Phone: Nokia E90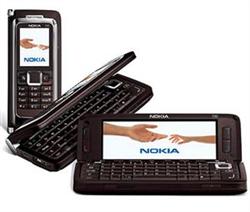 Once again, the Nokia was mainly chosen because of its resolution. The inside screen is 800×352 which makes it easy to look at maps with the built in Nokia Maps, use SlovoEd to translate things, or view web pages.
The Nokia has a built in GPS which takes a little longer to lock than a regular automotive GPS, but once it's locked it works just as well. Nokia provides maps of most areas of the world for free with navigation available at a reasonable rate.
Perhaps the best thing about the E90 is that it supports VOIP calls, so I can call back to the US for under 2 cents per minute whenever I'm near wifi.
The Watch: Suunto X9mi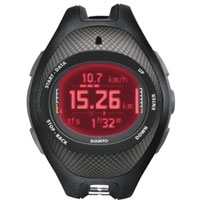 Sometimes the phone runs out of batteries, or gets left at home by accident. The Suunto X9mi is the best (possibly the only) watch with built in GPS navigation. Other GPS watches will tell you your speed and distance, but the Suunto X9mi has the additional function of navigating to waypoints.
That means that we use the watches as odometers when we run, but then we also use it to find our favorite restaurants. Here in Tokyo they don't really have addresses, so we rely completely on the E90 and these watches.
The watch also has a bunch of other features like an altimeter (I used it for skydiving), a barometer, a stopwatch, and a thermometer.
The Camera: Epson R-D1S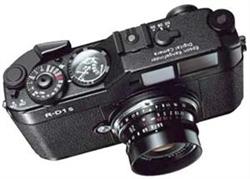 I would give a kidney (or a kid if I had any) before I gave up this camera. It's a digital rangefinder, which is a type of camera that most people have never heard of. It's manual focus, manual aperture, manual ISO, and no zoom. But, it's WAY smaller (half the size in volume) of even a small SLR, but it has the same exact sensor as an SLR and uses high quality Leica lenses.
Here are the pictures I've taken with it on the trip: http://www.flickr.com/photos/[email protected]/
The Video Camera: JVC GZ-HD7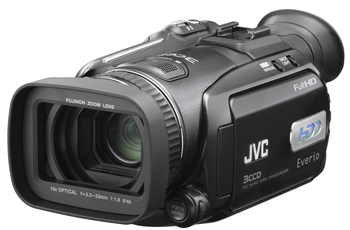 I carry the digital camera and my friend carries this video camera. Despite being relatively tiny it records in full HD at 1920x1080i and stores it all on a built in 60gb drive. That means that when we go on little side trips we don't need to worry about offloading video or taking a bunch of tapes.
The one downside to this camera is that the anti-shake isn't great, but the incredible image quality makes up for it.
The Media Player: Creative ZEN 16gb
I wish I had the 32gb, but it wasn't out when we left on the trip. The ZEN is the best player around. I've always hated ipods with the stupid scroll wheels and form-over-function priorities.
This player gets 52 hours of audio playback, sounds fantastic, weighs next to nothing, and has a good screen for watching TV shows. It has real buttons with tactile feedback so you can change the song while it's in your jacket pocket or while you're driving.
Capacity can be expanded with an SD card and it charges with a tiny little USB cable that's also used to transfer songs. Perfect for traveling.
The Headphones: Etymotic Research ER-4S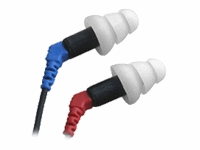 I've heard that the Shure headphones rival or even beat the Etys, but I've had these for ten years now and they've never let me down. Getting perfect sound from a speaker system costs hundreds of thousands of dollars. The equivalent fidelity (minus the thumping bass, of course) can be achieved for just a few hundred dollars with the Etymotic Research headphones.
Forget BOSE noise cancellation headphones with mediocre quality. These troopers actually block MORE sound just by insulating you from it. Sometimes I leave them in to sleep on the plane even if I'm not listening to music.
The Plug Converter: APC INPA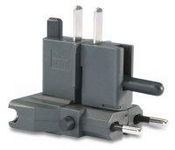 Like most people, perhaps even you, I never really cared about plug converters. They were clunky collections of plastic adapters that fit clumsily in a cloth bag. Not anymore. The APC INPA is a brilliant piece of design that combines every possible plug you'd need into a very small package.
It's two ways, as well. You can plug a Russian cord into a Taiwanese socket just as easily as you can plug a Taiwanese cord into a Russian socket.
The Flashlight: Arc-AAA Premium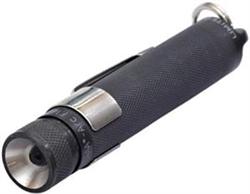 Want a bright flashlight that is barely bigger than the battery that powers it? I haven't found anything better than this. Well, except for the new one they came out with after I left that's 20% brighter. Man, I wish I had that one.
I used this when the shower light went out in a Tokyo apartment we rented as well as when I was running laps around a deserted island at night to exercise. Whenever I hold it I'm awed by how bright it is.
That's about all the gear we have, other than chargers. We've been on the road (skies?) for two and a half months now and haven't missed anything we left behind, other than the people.
To read more about our trip, go to www.lifenomadic.com. I also have a site where I recommend the very best gear in the world at www.bestintheland.com.