We use affiliate links. If you buy something through the links on this page, we may earn a commission at no cost to you. Learn more.
boynq designs products that are functional while also looking cool. Could there be anything cooler than a USB card reader that looks like a toaster? I didn't think so ;o) Looks aren't everything though, so let's take a closer look at the boynq Toastit.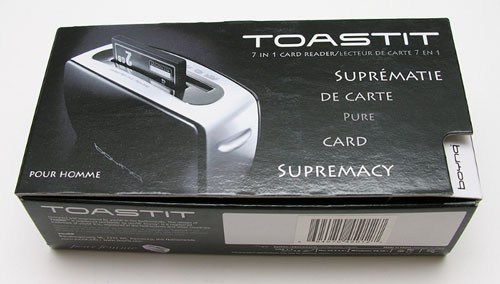 Hardware Specifications
USB 2.0 device
480 Mbps with USB 2.0
Self powered
Dimensions: 3.54 x 2.17 x 1.18 inches (90 x 55 x 30 mm)
3 Card slots: xD, Memory Stick, MMC, SD, CF I & II, and Microdrive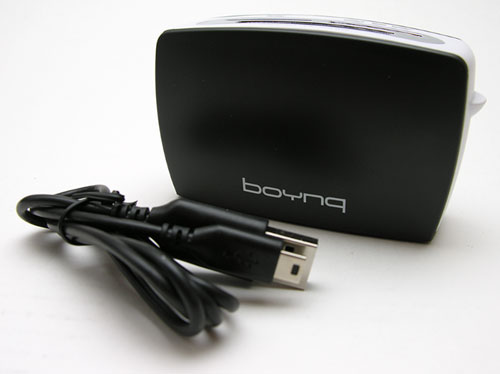 Package Contents
Card reader
Mini USB cable
The Toastit looks just like a little retro toaster…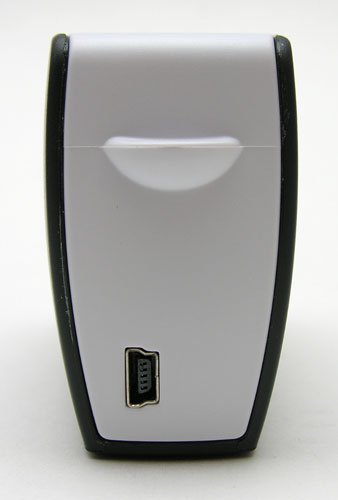 Right down to the molded handles on the sides.
Made of plastic, this card reader is available in either Black or Pink. As you can see from the images above, I was sent the Black version.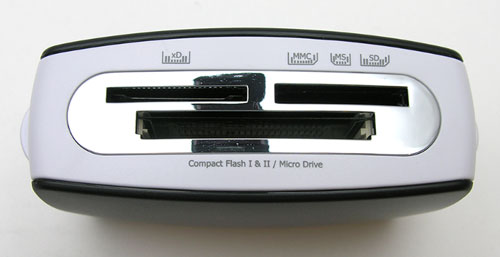 The Toastit has three individual card slots. A slot for xD cards, a slot for MMC, MS and SD cards and then a slot for CF I & II and Microdrives. That's why the reader claims to be a 7 in 1 card reader. With various adapters, you can also read MicroSD and MiniSD cards. I wish it had a dedicated MicroSD slot as I seem to always misplace the adapters. That's why I keep Brando's 55 in 1 card reader in my gear bag.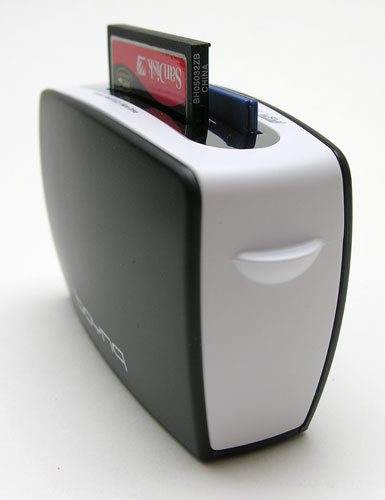 When a card is plugged into a slot, an LED on to top of the reader will glow Amber. It will flash slowly whenever data is transferring.
To get an idea how fast this reader can copy files, I tested it by copying files to and from my iMac and to and from other cards inserted into the reader. The file I used for all the tests was a 118mb .WMV file. The reader was plugged into a USB port in a powered a hub.
Media used:
4GB 133x SanDisk Extreme III CF card
1GB Transcend 80x SD card
12.43 seconds to copy file from computer to CF card
8.99 seconds to copy file from CF card to computer
26.89 seconds to copy file from CF card to SD card
23.01 seconds to copy file from SD card to CF card
Not exactly speed of light results… This card reader is cute, but I think I'll stick with my Brando 55 in 1 reader.
What is your favorite card reader?