We use affiliate links. If you buy something through the links on this page, we may earn a commission at no cost to you. Learn more.
Guess what showed up on my doorstep yesterday? Ok yeah, you already know since you read the title of this post. :o) It's Palm's new Palm OS Treo 755p for Sprint.
I won't paste in a long press release since I rarely read those things myself. I will tell you the highlights of this new Smartphone and share a few pix. Of course I'll have a full review in a couple of weeks.
The Treo 755p is kind of a cross between the Treo 750 and the Treo 680.
It's available in Midnight Blue (750 color) and Burgundy. Has a MicroSD slot like the 750 instead of a full size SD slot like the 680. Of course the similarities end there as the 755p is a CDMA phone with EvDO instead of GSM. This new phone is Palm's first to have built-in support for Microsoft Direct Push Technology for email. It also has Google Maps integrated into it. Other new features include Mobile Voice Control, a new IM application and Sprint TVSM in the ROM for mobile entertainment and news.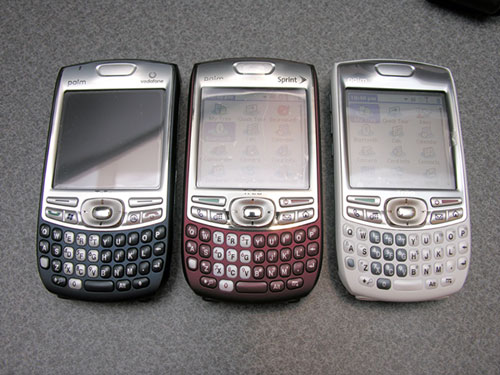 Left to right: Treo 750v, Treo 755p, Treo 680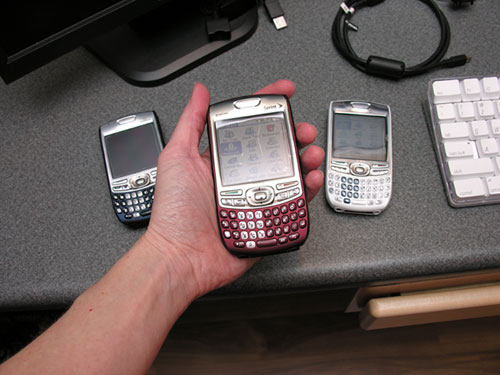 Look for my full review soon!