We use affiliate links. If you buy something through the links on this page, we may earn a commission at no cost to you. Learn more.
I saw something really cute today that I'd never seen (or heard of) before… We went over to Jeanne's (roomie's) brother's house to see the Suzuki mini truck that he bought yesterday. He bought it to help haul wood up from the back of his property. These 2 seater 4×4 stick shift vehicles are not street legal here in the US, but according to her brother, they can go as fast as 60mph. Check out the pix…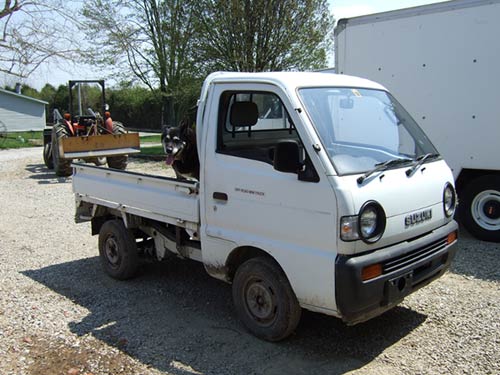 Isn't it cute?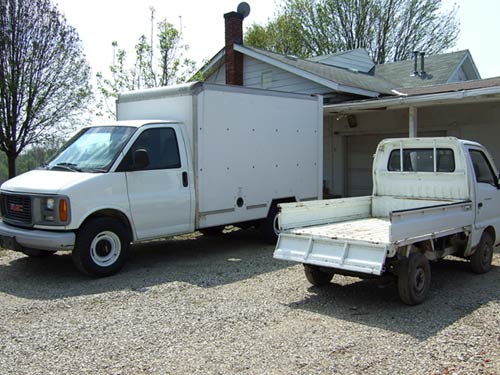 This picture really shows how much smaller it is than a standard sized truck/van.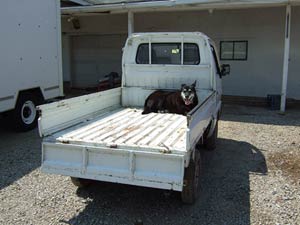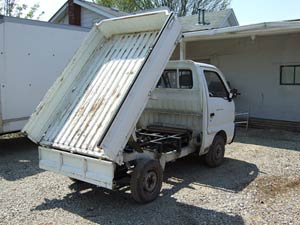 Great for hauling dogs ;o) The bed even lifts via hydraulics to dump loads.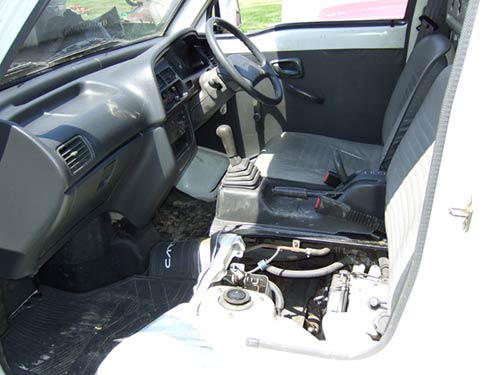 The engine is accessed by removing the passenger seat!
Anyone else seen these little vehicles before?