We use affiliate links. If you buy something through the links on this page, we may earn a commission at no cost to you. Learn more.
I've started a weekly feature where I will post a mini review on a phone that I've used for 2 days instead of my usual 2 weeks. These phones are typically not the latest and greatest models (except for my first review of the HTC S620 and this week's review of the i-Mate JAQ3). They are phones that I purchased to review but for some reason or another never made time to do so. A comment was made that I should sell or give away these phones to you guys instead of letting them live a lonely life in my gadget drawer. At first I felt selfish and thought NO, I don't want to do that, I want to just keep them. But then I realized that it's a real shame to do that if I'm not going to ever them.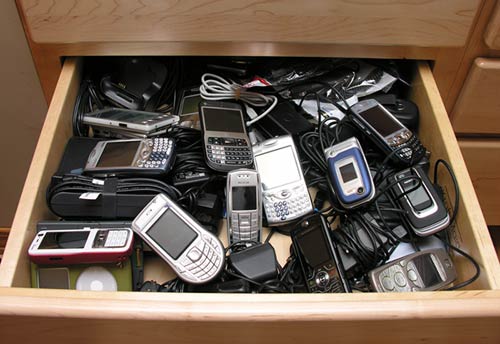 I don't want to sell these phones because that would be too much of a pain. So I've decided to give away the ones that I know I'll probably never use again (sorry, that doesn't include the HTC). First up is the Sony Ericsson w810i! If you want me to send you this great little phone with the original box and all the included goodies, just respond to this entry with a comment. It would be nice if your comment was interesting or useful, but that's not a prerequisite to win the phone. On Friday (3/2), I'll pick a winner at random from one of the people that posted a comment to this entry. Good luck!