We use affiliate links. If you buy something through the links on this page, we may earn a commission at no cost to you. Learn more.
When I first heard about the rhino-skin Hardcase for the 13″ MacBook I was curious. A hard plastic case for the 13″ MacBook sounded like a good idea and it was manufactured by rhino-skin, makers of sturdy cases for iPods and PDAs. I was anxious to see it in person and to try it out.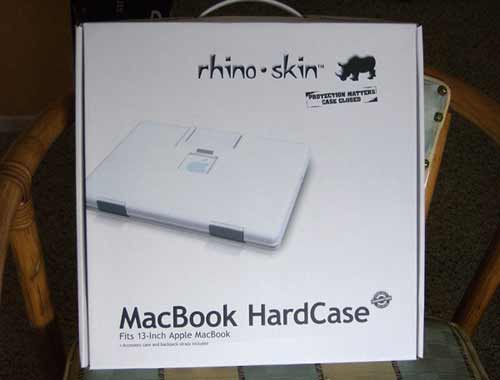 This is a two-piece case. A case for the MacBook and a detachable accessory box, come packaged in bubble wrap within a sturdy box with a handle.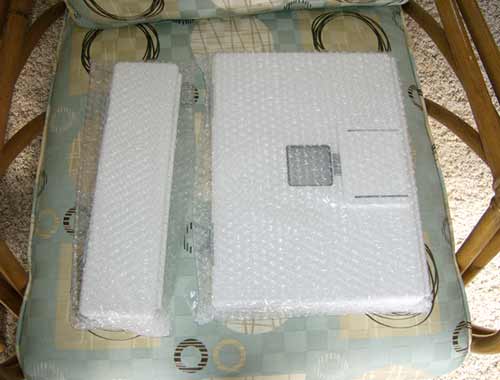 The case is white with a small window that allows the Apple logo on your MacBook to show through. A black version of the case is also available.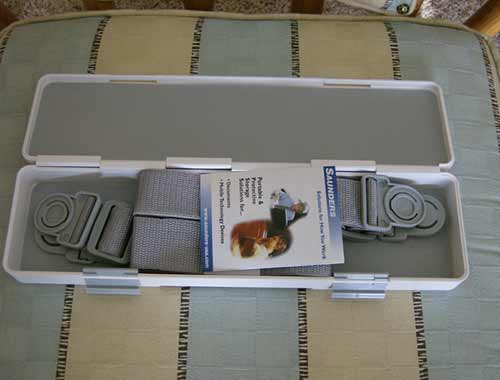 The accessory box holds the two shoulder straps and is meant for your cables and other gear you need for your MacBook. The box can be attached to the case by sliding it into two grooves. It "snaps" into place nicely. By pushing in a small lever you can release the box from the case.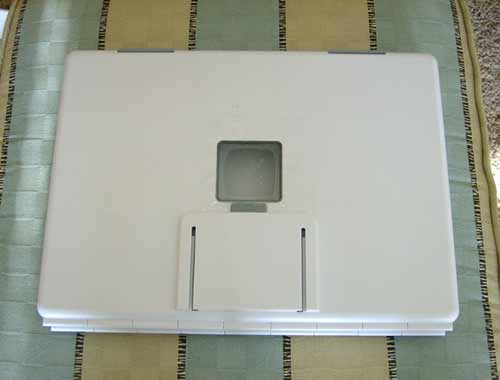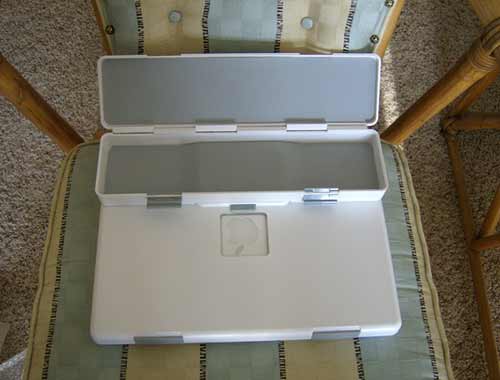 Never miss one of our posts again. Sent MON, WED, and FRI with the latest gadget reviews and news!
Both the case and the accessory box have the same kind of latches. They also snap into place very well and seem very secure.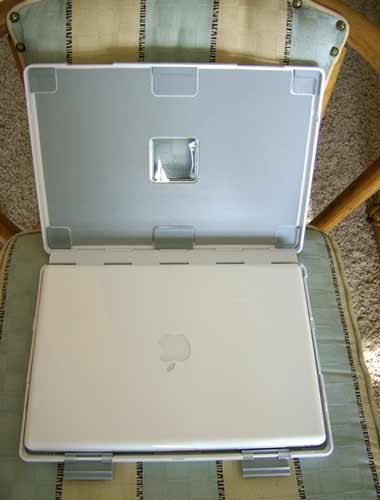 The MacBook fits very nicely in the Hardcase.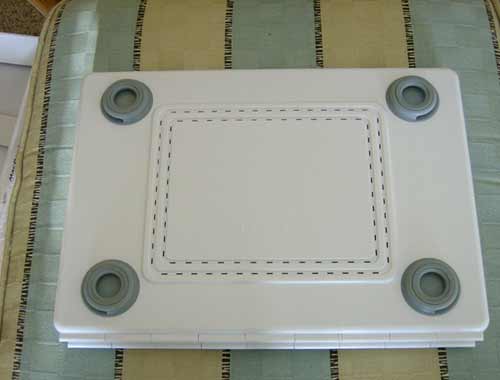 The bottom of the case has vent holes and the case actually becomes a MacBook stand when you fold the cover completely over so that it is under the bottom of the case.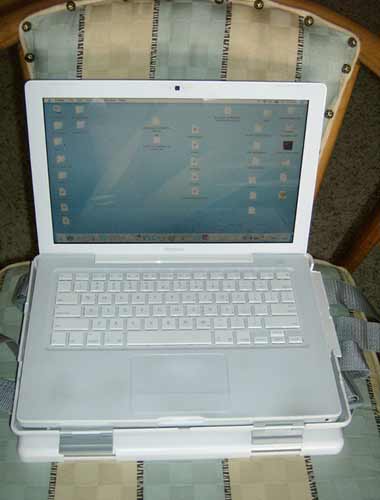 Both sides of the Hardcase have panels that fold down so that you can access the data ports and the CD/DVD player.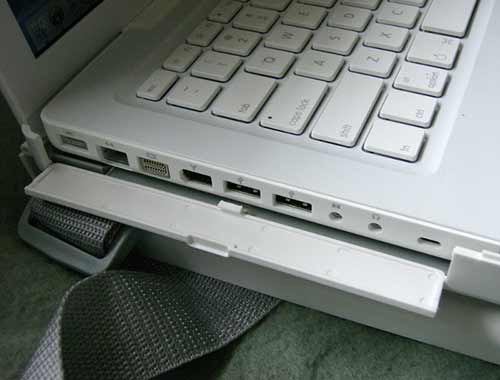 This is a nice touch. My only concern is that the panels do not seem extremely sturdy so I would worry a bit about their longevity.
My only other concern was with the straps. The two straps make the HardCase work like a backpack. I, personally, prefer messenger bags so I wasn't sure how I would like the backpack style case. The straps snap into the back of the case and they are very secure.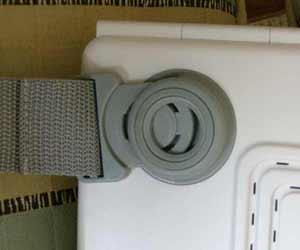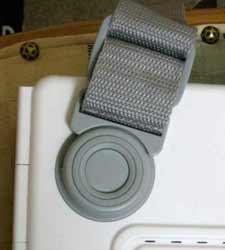 If you prefer the backpack style it works great or you can sling the straps over one shoulder which is the way I prefer it.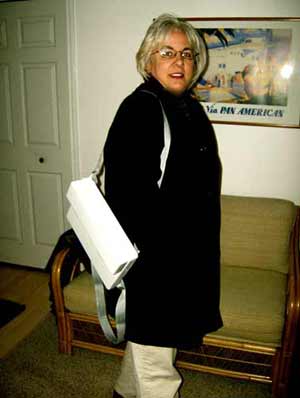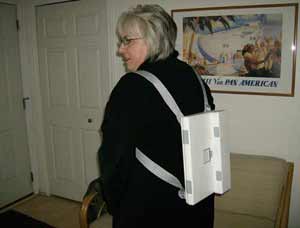 Of course, you can also leave the straps off if you want to insert the HardCase into another gear bag.
Even though Fritz isn't interested in the rhino-skin Hardcase (he is just wondering why I finally got his hair cut on one of the coldest days in this part of Michigan) I would recommend it.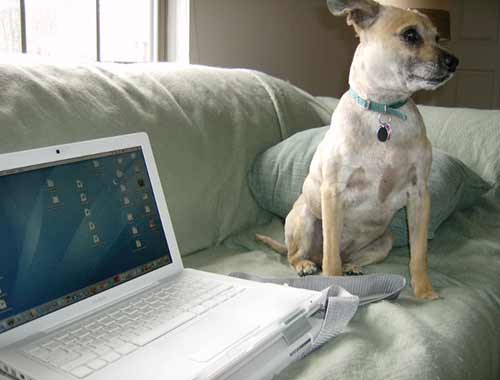 The Hardcase costs $59.95. If you are looking for a secure, hard case for your MacBook you can go with a reputable name like rhino-skin and you should be happy with the security it provides.
Product Information
Price:
59.95
Manufacturer:
Rhinoskin
Retailer:
Rhinoskin
Requirements:
Pros:

MacBook fits nicely and securely
Sturdy snap-in straps
Attachable accessory box a nice touch

Cons:

No shoulder strap – backstraps only
Not much padding inside
Hard plastic may protect MacBook from cracking open if dropped but without much padding inside I'm not sure if that's enough to save the MacBook from other problems
The $60 pricetag seems high