We use affiliate links. If you buy something through the links on this page, we may earn a commission at no cost to you. Learn more.
A brand new 2nd generation Apple iPod
Shuffle appeared in my mailbox yesterday (a gift from a
business contact). Since I already have one of my own, I thought
I'd play Santa and offer it up to one of you wonderful readers.
Yeah, I'm nice like that ;o)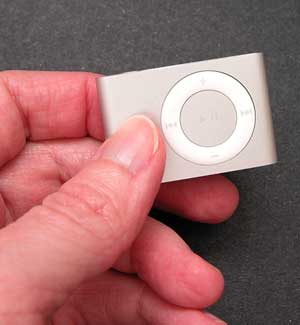 So how do you get this nifty little digital audio player? It's
easy! Just email me
with the following info:
1. Suggestions on what I can do to make this site better for
you.
2. What types of product reviews do you enjoy reading the most.
That's it! Get your email to me before 12/20/06. I'll pick one
winner at random from all the emails and will announce the winner
on Wednesday 12/20/06 and get the shuffle in the mail in time for Christmas (depending on the location of the winner).
Open to everyone, everywhere!