We use affiliate links. If you buy something through the links on this page, we may earn a commission at no cost to you. Learn more.
Check out this crazy t-shirt from the Software Hut.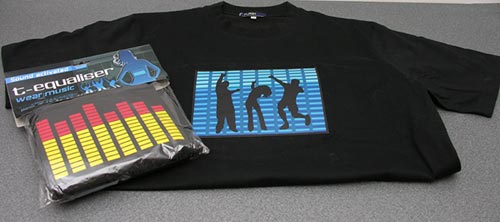 It's called the T-Qualizer. This shirt doesn't use LEDs. Instead it uses ultrathin electroluminescent technology and a sound activated sensor to display a live equalizer on your chest in response to music.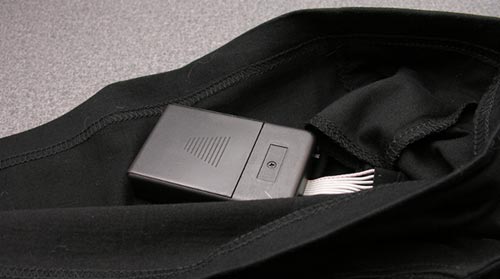 The equalizer display is powered by 4 AAA batteries (not included) that are housed in a small plastic module that you can tuck into a special pocket in the base of the shirt. The actual display is a thin vinyl-like sheet that is sewn into the front of the t-shirt.
These t-shirts are available in 5 styles and cost $37.99. Software Hut has a special offer going right now if you purchase 3 shirts at one time. They might make fun Christmas gifts for your club hopping friends.
See it in action…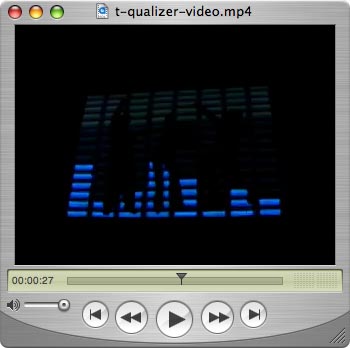 Click on image to play the QuickTime video (51sec,
1.7mb). The video is encoded in the H.264 codec. You will need the latest version of
Quicktime to view it.
VLC is another free viewer.