We use affiliate links. If you buy something through the links on this page, we may earn a commission at no cost to you. Learn more.
I eagerly waited for the package to arrive on a Wednesday afternoon. There it was in the mailbox, a plain brown envelope with a great product inside. The treasure was a 3M privacy filter for my notebook computer. I was even more excited when I found out that it was for a widescreen monitor.

Filter resting on keyboard.
The filter is fairly unobtrusive at first glance, a piece of translucent plastic that is similar in color to the tint film used on car windows. The product is not flimsy by any means either, being slightly thinner than a credit card and nearly as stiff. The feel of the plastic is quite smooth, not rough or grooved like other screen filters.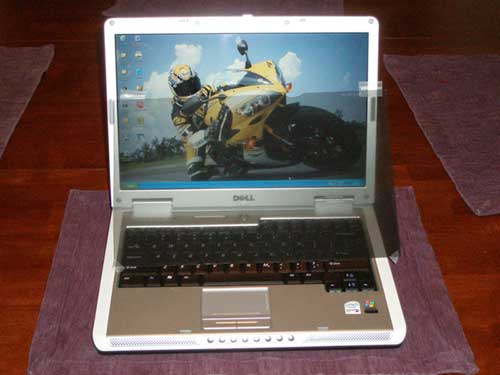 Filter resting half on/half off. Viewing straight on.
The filter is easily attached to the monitor with a set of included self adhesive tabs. The tabs are attached to the edge of the monitor and the privacy filter is inserted behind the tabs like a card into an envelope. The drawback to this system is if the monitor's frame is flush with the screen there would be nothing for the filter to rest on and may not be held in place as easily. I have not run into this problem yet as all of my monitors at home and work have the screen slightly inset from the frame.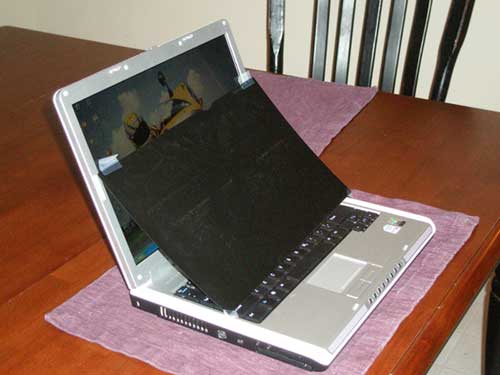 Filter resting half on/half off. Viewing to the side.
The privacy filter works perfectly in my humble opinion. If I am sitting directly in front if the monitor I can see my screen with no problem. When I get up and move off center just slightly the screen gets dark and is difficult to see the image. When I move more than a foot either direction, the screen becomes completely black and I can see absolutely nothing that is displayed. While testing the product around my office and at home, I had people ask me what I was doing staring at a blank screen. When you are not directly inline with the screen, the filter makes the monitor look as if the power is turned off.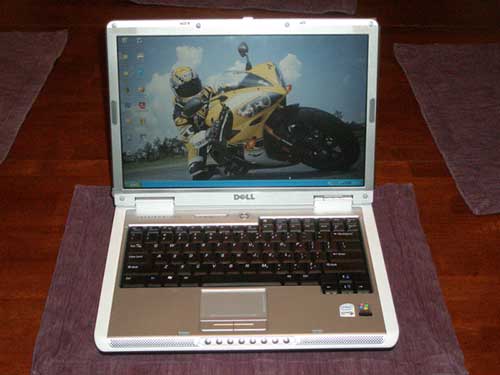 Filter attached, viewing straight on.
I am so overwhelmingly impressed with the performance of the product that I would recommend this product to anyone who works in a crowded area and does not want to have their information shared. This product is for anyone who wants to keep their information private.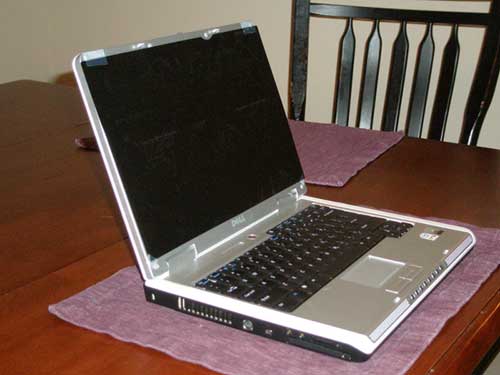 Filter attached, viewing to the side.
Prices range from $40-$150 depending on size. Available through various retail stores such as Best Buy, CompUSA, Office Depot, etc. Also online directly through 3M.