I finally updated my Treo 750v review with some software information. I almost caved and
posted something else because I have a head cold brewing and just
wanted to go to bed. But I persevered and got it done. Yay! Next
up, I'll be working on a review of the HP6945 Smartphone and then
Rob and I will be doing a tag team review of the HTC TyTN. A
gadgeteer's work is never done! ;o)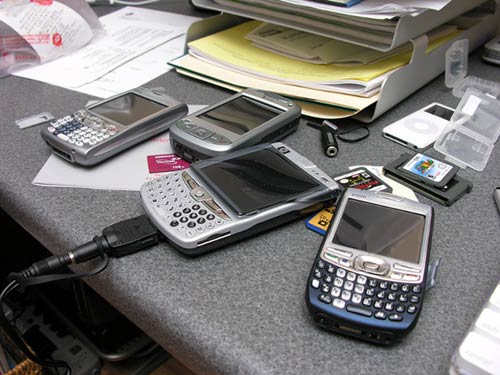 —
I received an email from John Hindaly of "http://www.vajacases.com">Vaja letting me know that there are 2 hidden pockets
in the "https://www.the-gadgeteer.com/review/vaja_15_messenger_bag">15″
Messenger bag. So far I've found one of them… He asked me not
to tell where they are. After all, they wouldn't be a secret
anymore, would they?
—
Have a nice weekend!