We use affiliate links. If you buy something through the links on this page, we may earn a commission at no cost to you. Learn more.
Today I'm going to tell you about 3 Huntlight LED flashlights from J.S. Burly's that showed up in my mailbox.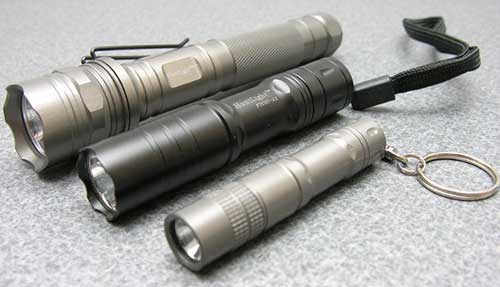 Left to Right: FT-02X, FT-A2, FT-A3
Huntlight is the brand name for these very nice aircraft grade aluminum lights that run on regular alkaline batteries.
The FT-A3 is the smallest light, and runs on 1 AAA battery. It would make a great keychain light and fits perfectly in the little watch pocket that most jeans have. To turn it the FT-A3 on and off, you just tighten/untighten the light head. The middle sized flashlight is the FT-A2. This one is powered by 1 AA and has a serrated rubber button on the tail cap that is used to toggle power. FT-02X is the largest and is the one that stands out the most due to the fact that it is a convertible light.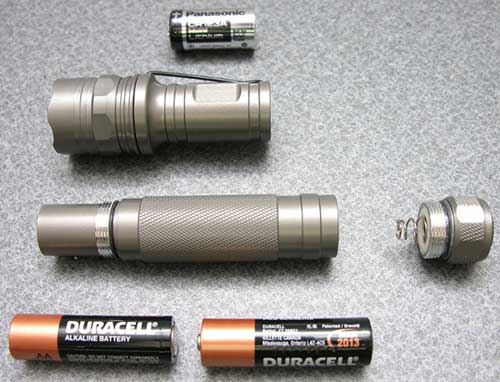 The body of the FT-02X is made up of 3 parts. The light head, extension tube and tail cap. If you use the extension tube, the light runs on 2 AA batteries and is 6 inches in length.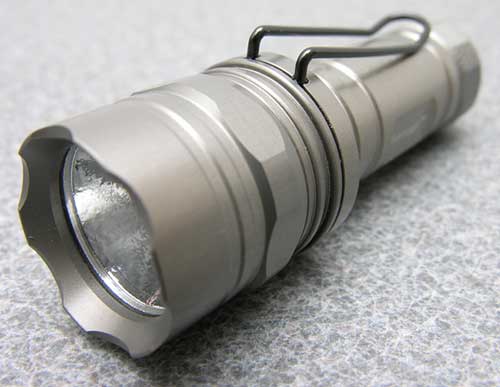 Remove the extension tube and switch to 1 CR123A Lithium battery, and the flashlight shrinks down to 3.5 inches in length.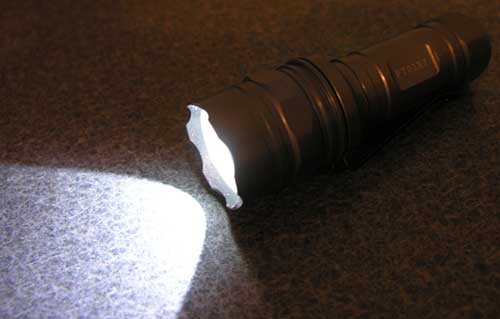 No matter which way you go, this light is bright.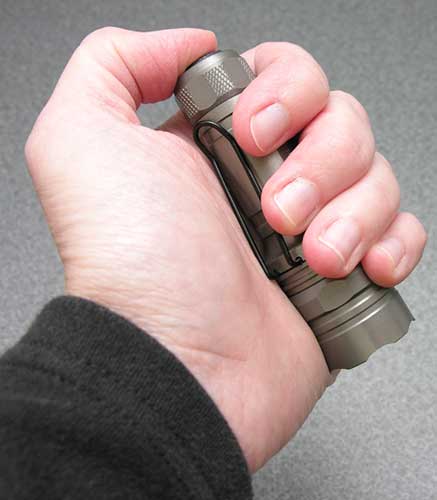 A serrated rubber button on the end cap is the power switch.
The FT-02X was slated to take up permanent residence in my gear bag. That is until my Dad happened to see it this past weekend. He was really impressed, so I am going to give it to him for his birthday at the end of October :o)
All three of these lights are very nice quality flashlights. They put out a lot of light, are waterproof and feel great in your hand. They are nicely balanced and the hard anodized finish is smooth and cool to the touch.
If you like the looks of the FT-02X, you can actually win one by submitting a video for our latest contest! Check it out here.