We use affiliate links. If you buy something through the links on this page, we may earn a commission at no cost to you. Learn more.
If you're looking for a new game to check out, look no further
than Big Box of Blox from Astraware. Available on June 29th
for Windows Mobile for Pocket PC and Smartphone and Palm OS, this
is a block stacking game with great graphics! I've been having a lot of fun trying out the preview version on my Treo 650.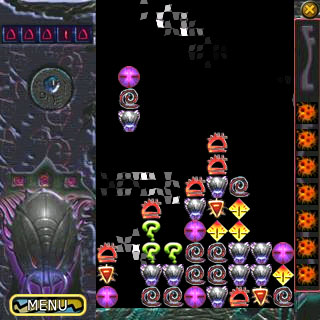 —
In other news, we were sent a heads-up about a new free mobile social networking service / site called Saki Mobile. Right now they support Windows Mobile devices that have a touchscreen (Cingular 8125/Tmobile MDA, Sprint/Verizon 6700, Dell Axim, etc…). It's like a suite of tools on your mobile device that allow you to IM your friends, get news feeds and more. If this sounds interesting to you, be sure to head over and sign up for a free account. If you do so, you'll be entered into a contest drawing at the end of the month to win a Mio A701 PDA phone.