We use affiliate links. If you buy something through the links on this page, we may earn a commission at no cost to you. Learn more.
Ok, this is going to be one of those reviews that will probably not to appeal to regular ole Joe Geek. Unless Joe Geek also happens to have a crafty side. Today I'm going to tell you about a glue gun. Wait, don't go away yet! It's cordless! Yeah, I knew that get you interested… The Freestyle cordless glue gun from ColdHeat is just what you need for those marathon refrigerator magnet making parties.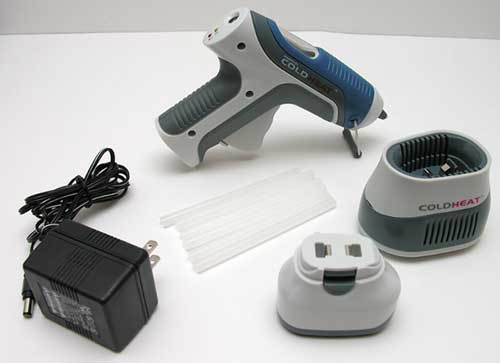 Package Contents
Glue gun
Battery pack
Battery charger dock
AC adapter
Glue sticks
Instruction / idea guide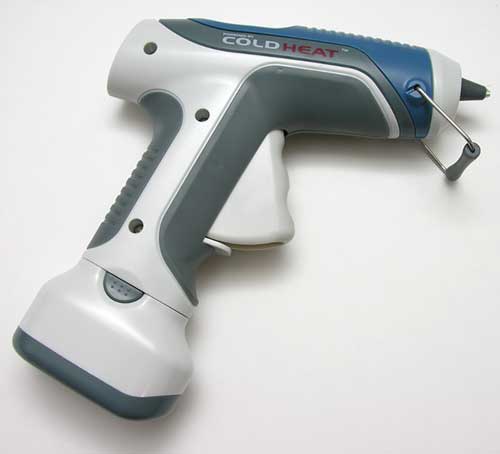 This product has 2 main things going for it that your typical glue gun does not. The first feature is the fact that it's cordless. This feature is accomplished by a snap on battery pack.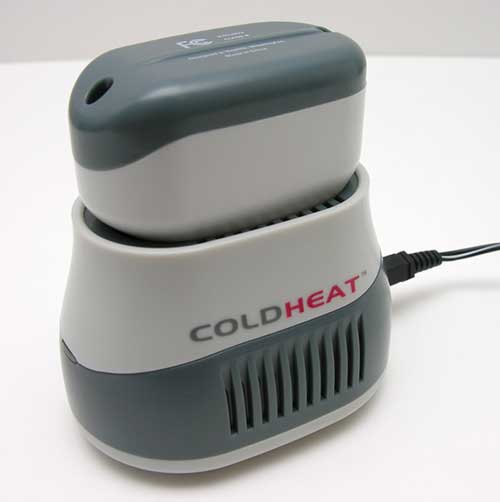 The battery is charged through a small docking cradle that is in turned plugged into AC. The cradle has an LED on one side that blinks Green while the battery pack is charging, and then glows steady once the pack is fully charged and ready for use. Recharging a fully discharged battery can take approximately 3-4hrs.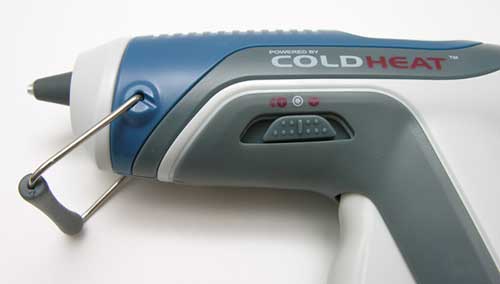 Once the battery is fully charged and snapped in place, you're ready to glue something! A power slider switch is located on one side of the barrel. In the middle position, the gun is turned off. The outside positions have no effect on the temperature, they just effect the intensity of the small LED work light located directly below the nozzle.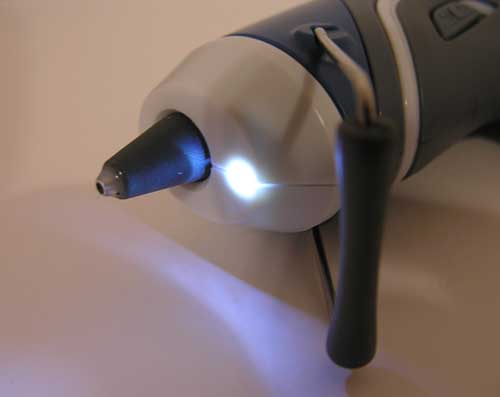 In my testing, I really didn't find the light to be all that useful. It's not big enough, nor bright enough to help except in very dim light. Most people won't be using a glue gun in the dark, so…..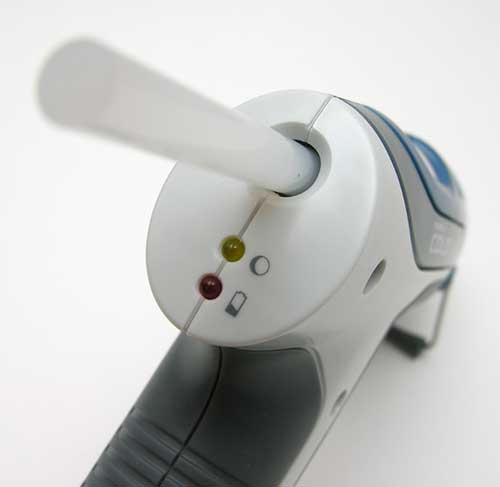 7-10 (I forgot to count them) glue sticks are included with the Freestyle to get you started. You can use any mini sized glue sticks on the market, which you should be able to find at most craft stores, or Walmart.
You will notice two LEDs below the glue stick feeder orifice (yes, I made that up). The top (Yellow) LED lights up when the gun is in powersave mode. This occurs if the gun is left unused for more than 8 minutes. The other LED is the low battery indicator. The LED will glow Red when the battery is nearly discharged, and will blink when it is fully discharged.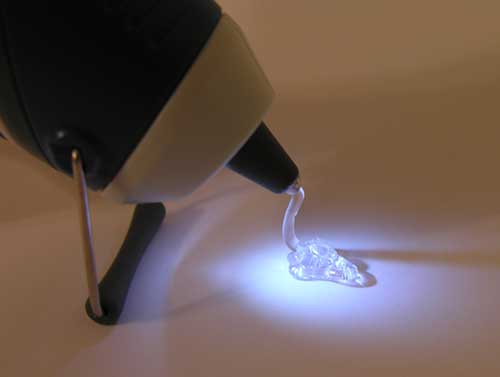 To use the gun, you just push a glue stick into the glue stick feeder orifice and squeeze the trigger. As you squeeze, the stick will travel down the barrel till it reaches the heating element, where the glue will melt and flow out of the nozzle. I had to feed at least 2 sticks into the chamber before melted glue started flowing. The gun only takes about 45-60 seconds to reach a temperature hot enough to melt the glue sticks. But once it did, I was then faced with the task of finding something to glue… After staring at objects in my computer room for several minutes, I came to the conclusion that hot gluing sequins to my iMac might NOT be such a nifty idea.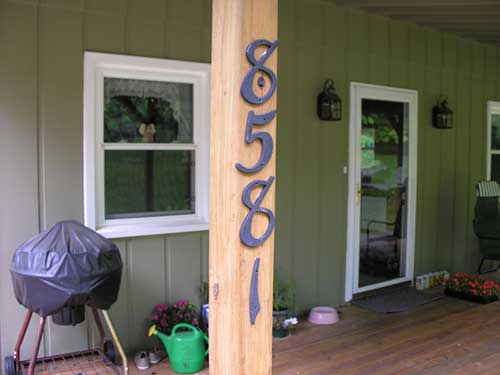 Then a light bulb went off and I headed outside. I had been meaning to put house numbers back on the house after it had been repainted, but being the mistress of procrastination, I haven't done it. In the mean time, I had misplaced a few of the tiny nails required to nail them up. This was a perfect job for a cordless glue gun! I switched it on and tapped my foot for about 60 seconds while I was waiting for it to heat up. When it was ready, I squirted glue blobs on each metal numeral and stuck them to a wooden post. Easy!
Then I proceeded to repair the flapping sole of an old pair of sneakers and a ceramic flower that had broken off of a vase. I also hot glued the little cap thingies that go over the bolts that hold your toilet to the floor. Yes, I was finding it hard to come up with things to glue. ;o)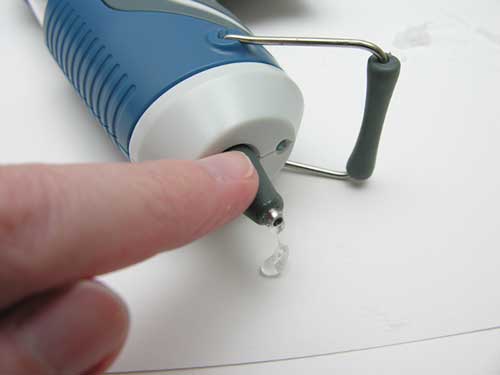 The other feature of the Freestyle is that it is pretty difficult to burn yourself with this glue gun. You can even touch the tip when it's powered on and hot glue is flowing out. The finger above was not from my stunt double, it's actually my finger. The tip does get warm. Very warm. But it won't burn you as long as you don't touch the very tip of the tip (the silver part).
The ColdHeat Freestyle is an easy to use, inexpensive glue gun that frees you from the shackles of a power cord, while protecting you from burning your fingers. What more could anyone ask for?