We use affiliate links. If you buy something through the links on this page, we may earn a commission at no cost to you. Learn more.
These days when we think of wireless connectivity between devices, we tend to only consider WiFi and Bluetooth. However, there was a time not long ago, when the only way to wirelessly connect two devices, was via infrared (aka IrDA). While IrDA isn't dead by any means, we just don't seem to think of it that often. At least I don't… So, when Brando asked if I wanted to review a teeny tiny USB to IR adapter, I said sure, what the heck.
Brando wasn't kidding when he said this adapter was small! It is a little over 1 inch in length and just a little wider than the connector portion of the adapter. The IR lens is located at the end of the adapter, which is housed in a Aqua colored semi-clear plastic case. A tiny red LED is located on the face of the adapter. This LED remains lit while plugged into a USB port.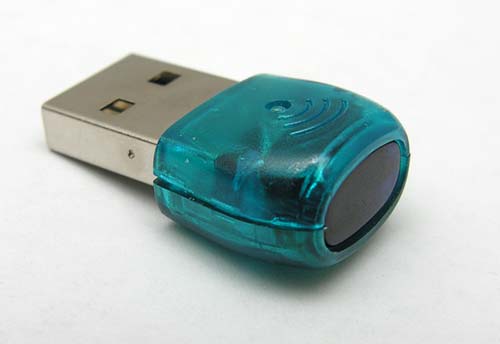 Hardware Specs
USB versions complied: USB1.1 (up to 12Mps)
IrDA specifications supported: SIR(2.4 to 57.6Kps), MIR(576 to 1152Kps), FIR(4Mbps)
Transmission range: 1 meter, 35 degrees cone angle
The adapter ships with a mini CD, which contains drivers for Windows 95,98,98SE,ME,2000 and XP computers. Sorry, the adapter is not compatible with Macs (I tried). When you first plug the adapter into an available USB port, your computer will prompt you for the driver.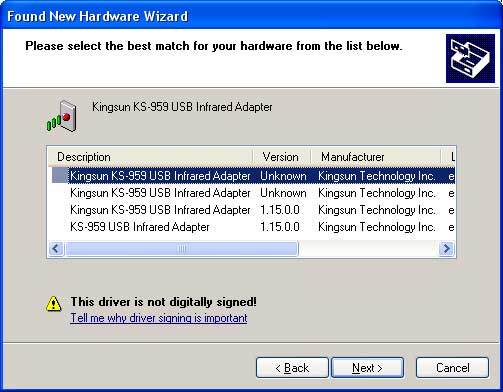 The first thing you have to do is to select the correct driver for your OS version. This isn't difficult though… Scrolling to the right will show the file name, which contains the OS version name.
After the driver has been successfully installed, you're ready to start using the adapter. The only device I really had available to help test this product, was my Treo 650. I configured the Hotsync application to use IR to sync, changed the hotsync app on the Treo itself to use IR and then pressed the hotsync button. Doing so, caused a new icon to appear in the task tray.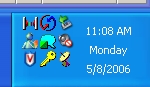 While information is being sent back and forth between the IR adapter and device, the icon will animate. Right clicking on the icon will bring up the different setup options.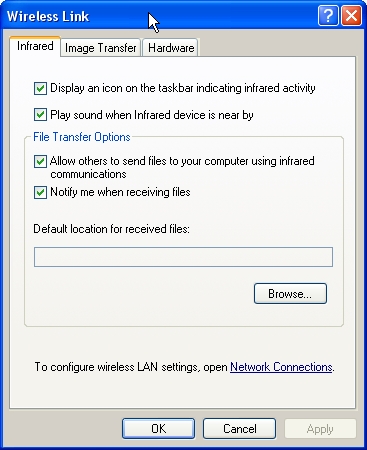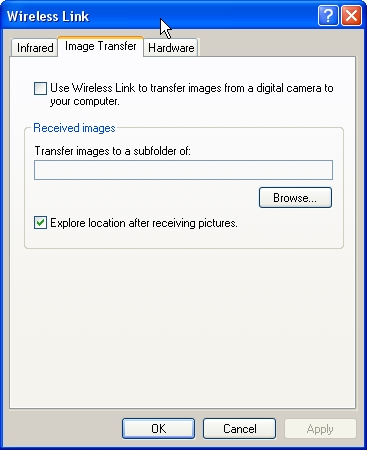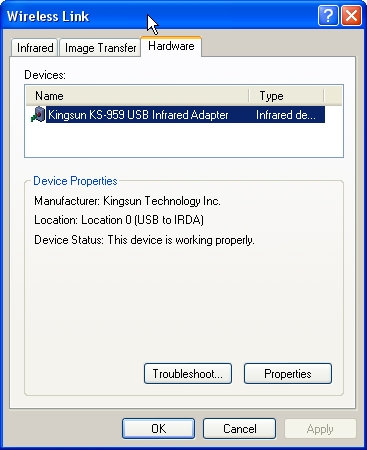 I had no trouble hotsyncing via IR with a Windows PC and my Treo 650. The only issue I can comment on, is the fact that IR is quite a bit slower than using a USB cable. For example, syncing with IR took 1 minute 3 seconds, while syncing
via USB took only 8 seconds.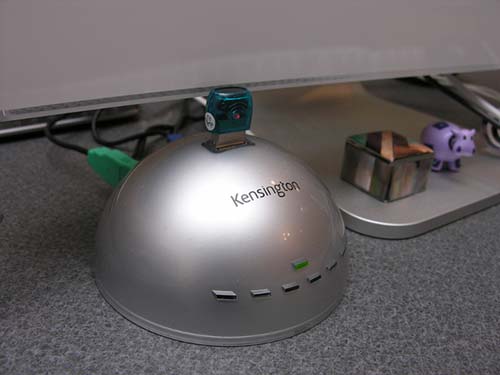 This adapter is small enough that you should not have any problems with it interfering with other plugged in USB devices.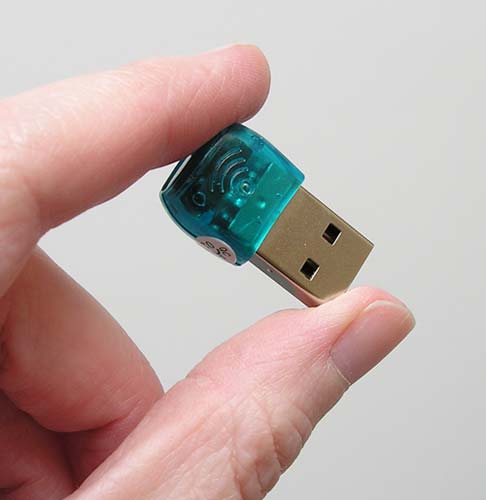 Even though we might not think about using IR for device communication, that method is available. If your PC or notebook computer lacks an IR port, this diminutive adapter from Brando will add that capability.
Product Information
Price:
17.0
Manufacturer:
Brando USB
Requirements:

Windows 95,98,98SE,ME,2000 or XP

Pros:

Itty bitty
Easy to install

Cons:

Requires a driver installation
Slower than USB for PDA syncing