We use affiliate links. If you buy something through the links on this page, we may earn a commission at no cost to you. Learn more.
You know how everyone loves Vaja cases because of the sheer number of color combinations available to buyers? Well now you can have that same experience, but with iPod silicone skins. ifrogz gives you over 1,000,000 design options with their wrapz, bandz and screenz sets. Yes, I did say 1
million! Prepare for choice overload…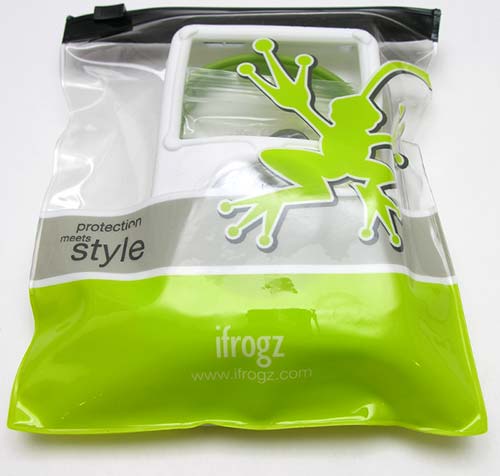 Case sets are available for the fourth generation iPod, iPod Photo, Video and nano. Your ifrogz set will arrive packaged in a thick vinyl ziploc style bag.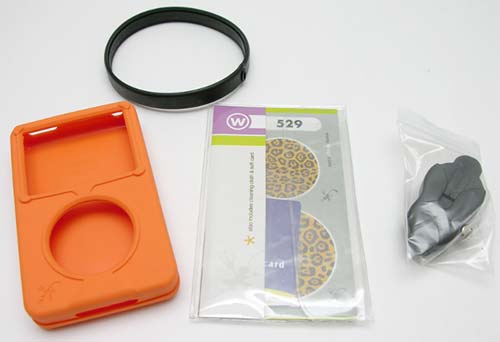 The wrapz are the main silicone skins, which are available in 20 different colors. This case is a bit thicker than some similar products that I've reviewed in the past. Although it feels thicker, it is soft and pliable, which makes it easy to insert and remove your iPod. Nubs on the back side of the case improve grip-ability.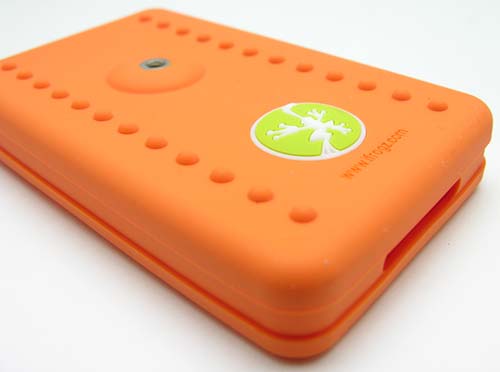 Bandz surround the outside edge of the wrapz. The wrapz have a channel that runs along the edge, so that the bandz will stay in place. You have 21 color options for the bandz. A hole in the bandz allows you access to the earphone jack. The dock connector and hold switch remain covered while the bandz are in place. This part of the ifrogz set is mainly to add to the customization features.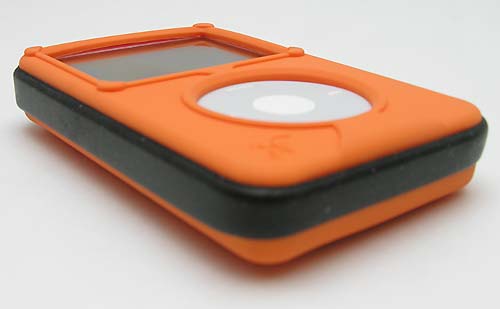 The only problem with the bandz are access to the earphone jack. There is a circular access hole that you can plug the earphone into, but since the band is so thick, it sometimes causes the earphone connector to pop out.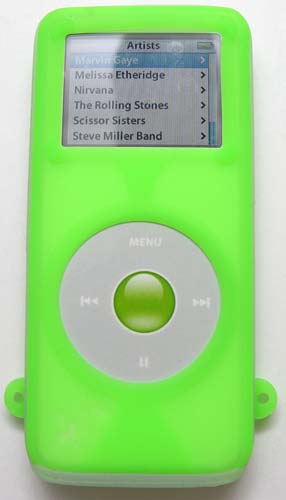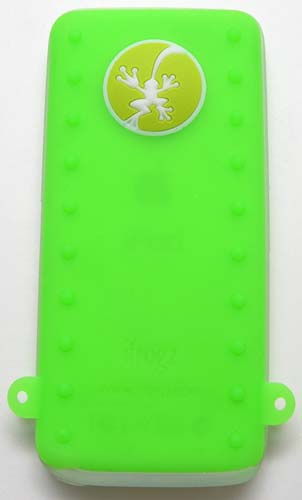 In addition to the wrapz and bandz, the sets also include your choice of screenz/wheel art. The screen part is a clear plastic overlay that is similar to a PDA screen protector. It sticks (with very mild adhesive) to the entire front face of the iPod. As such, it protects the display. Then, the wheel art overlay sticks over the top of the screenz. With two layers of material covering the click wheel, I was a little worried that they would effect the sensitivity. My fears were unfounded though. I had no problems using the wheel to scroll, play, pause etc.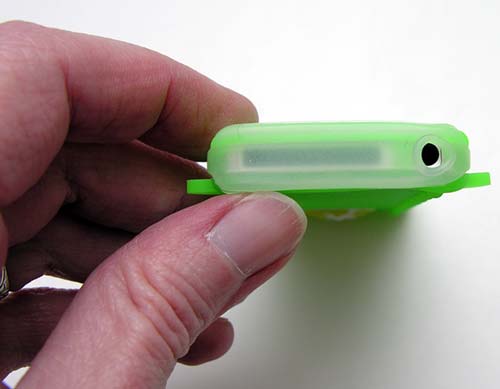 I would have to say that these silicon skins are the nicest that I've reviewed thus far. The only part of these sets that I find a little superfluous is the band. I think they more trouble than they are worth. Yes, the band protects the dock connector, but you have to remove the band in order to plug in the docking cable. It also can cause the earphone jack to pop out.
The ifrogz case sets allow you to protect your iPod from everyday wear and tear, while giving you so many color / design choices, that you'll be hard pressed to pick just one set.
Product Information
Price:
24.0
Manufacturer:
ifrogz
Requirements:

Apple iPod 4G, Photo, Video or nano

Pros:

1 million design choices
Thick silicone case

Cons:

Due to the thickness of the bandz, they can make the earphone jack pop out