We use affiliate links. If you buy something through the links on this page, we may earn a commission at no cost to you. Learn more.
This entry is just for the iPod nano toting girls in the audience. Well I guess it
could also be for the guys that love them too ;o)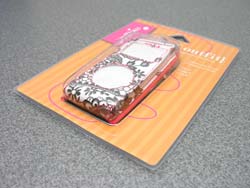 Designer Maggie Stephens sent me one of her iPod nano Outfits.
These are vinyl cases are designed to totally enclose the player (even the
click wheel and screen are covered in protective clear plastic),
while still looking chic and girly. Actually, no two one of these cases will be the
same. Even if you pick the same pattern, they won't look identical.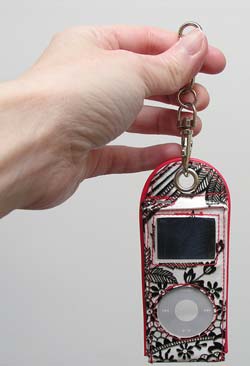 Maggie sent me an outfit in the Flamenco Lace pattern. As you
can see, there is a metal clip attached to the top. On the back
(not pictured) there is a metal belt clip.
What do you think?