We use affiliate links. If you buy something through the links on this page, we may earn a commission at no cost to you. Learn more.
Along with being an avid tech-guy, I'm a diehard runner. Over the years I've found the right shoes, clothes, music player, and accessories are important for an enjoyable run. My current mp3 player is the iPod Nano that I used in conjunction with an old Nike armband that was held in-place with velcro. It was an adequate set up, until the velcro began to regularly let go and I had to catch my Nano before it went shooting off the back of the running machine (something I'm sure isn't covered under AppleCare). After a fair amount of research, the Nike Sports Armband looked to be the best replacement currently out on the market.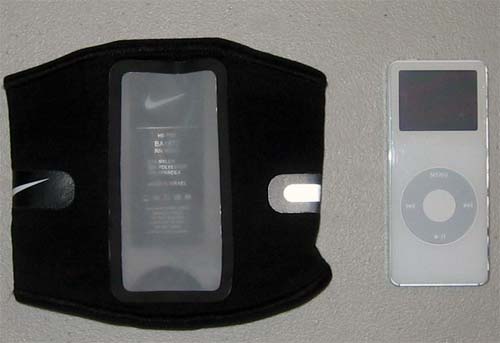 The Nike Sport Armband is made of lightweight Nike's Pro Compression fabric and Dri-FIT material. It is specifically designed to safely hold an iPod Nano during exercising. I'd recommend it for running, cycling, hiking and the like but would not use it while weightlifting. The armband is not ideal for that type of arm movement.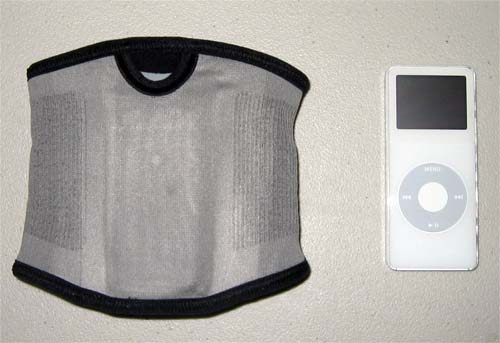 The Nano slips into the bottom of the armband where the form of the material and elastic hold it snuggly in-place.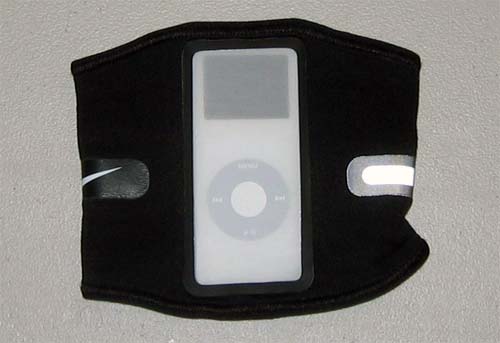 The armband is seamless, form-fitting, matches most Nike apparel, and is (most importantly) washable. I'm confident that the armband will stay on my arm and the Nano safely within during exercise. However, the armband provides no protection from impact, stumble to the ground, or a crash on a bike.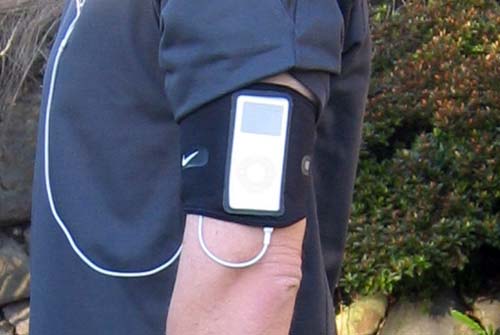 The Nike Sport Armband is $30 and available in two color combinations (gray/orange & black/gray) and two sizes (small/medium & medium/large). The armband is well made and perfectly engineered for the tasks it was designed for. If you're a Nano owner who exercises, the Nike Sport Armband is definitely worth considering.
Product Information
Price:
30.0
Manufacturer:
Nike
Requirements:
Pros:

Play through
Form-fitted, snug fit
Holds Nano very securely
Washable

Cons: