We use affiliate links. If you buy something through the links on this page, we may earn a commission at no cost to you. Learn more.
Brando sent me a
product that doesn't quite fit into what we typically review here
on The Gadgeteer. But, being the good sport that I am, I thought
I'd give it a try anyway.
The Stretching
Hula Hoop is sort of a cross between a Slinky and an old school
hula hoop from the late 1950's.
The best thing about this product is the text details printed on
the box:
Scientific new concept exercise equipment
Easy and convenient to carry and keep
Finger-pressure effect
Interesting equipment
and… wait for it…
Abdominal fat and constipation diet
Oh boy! This thing must be really powerful! You be the
judge…
See me in action…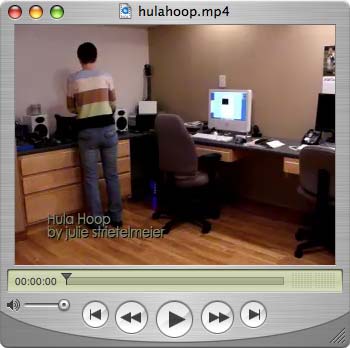 Click on image to play the QuickTime video (1min 12sec,
2.4mb).
I think this should be an Olympic event. 2008, here I come! ;o)