We use affiliate links. If you buy something through the links on this page, we may earn a commission at no cost to you. Learn more.
Road warriors now have another option when it comes to propping up their notebook computer on a desk or lap. The Cool Travel from Xbrand (not to be confused with the XT-Stand that I reviewed awhile back) is a light weight folding stand.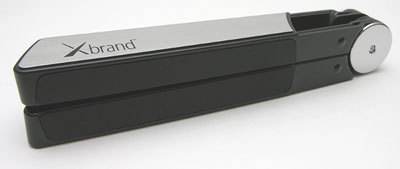 Made of plastic and weighing only 7 ounces, this stand folds up into a compact shape to allow for easy storage in a desk, backpack, luggage or gear bag.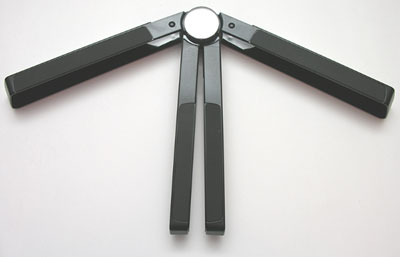 Spreading open the two main 'wings' reveals two smaller legs which when opened fully resembles an X.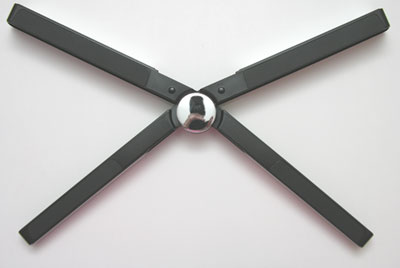 The wider back legs elevate the rear of the laptop approximately 1.5 inches, while the front of the laptop is raised 3/4th of an inch from the surface of your desktop. The X shape allows air to flow freely under and around the laptop for excellent heat dissipation. That said, there is no way to adjust the height of the back or front of the stand, so what you see is what you get.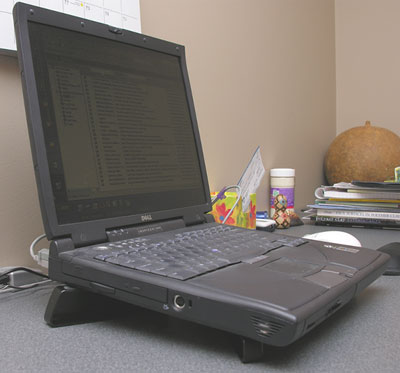 Using a laptop while it is resting on the Cool Travel does raise it to a more comfortable typing angle. I just wish the front elevation was a bit less.
The top and bottom edges of the Cool Travel legs have non-slip rubberized pads affixed to them which keeps the laptop from scooting around on your desk and on the stand itself.
According to the Xbrand website, you can even use this stand on your lap. While this is true, I didn't find to be as comfy as some regular flat laptop stands that I have reviewed in the past. The legs of the Cool Travel have a tendency to dig into my legs. Especially while wearing shorts.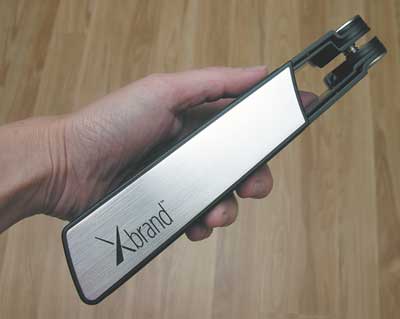 If you're in the market for stand that will elevate your notebook and keep it cool while not breaking the bank or your back, this one deserves consideration.
Price: $34.99
Pros:
Compact
Light weight
Easy to pack
Cons:
Height isn't adjustable
Product Information
Price:
34.99
Manufacturer:
Xbrand
Pros:

Compact
Light weight
Easy to pack

Cons: