We use affiliate links. If you buy something through the links on this page, we may earn a commission at no cost to you. Learn more.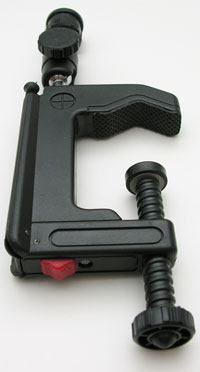 Photographers like their gadgets just as much as the rest of us. Here's a clever little tool from Brando that would be a welcome addition to your favorite shutterbug's gear bag.
The G-Clip Cam Stand is a more feature rich version of the ClamperPod that was reviewed here last year. The concept is pretty much the same as the ClamperPod. The G-Clip is a small tripod-like device that you can use with most smaller cameras and camcorders that have a standard sized 1/4 inch threaded tripod mount. While the ClamperPod needed to be clamped to something in order to stabilize the camera, the G-Clip Cam Stand is able to stand on its on two legs.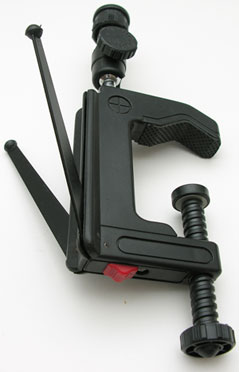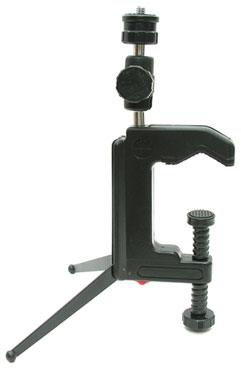 The body of the clip is made of plastic. Two metal legs fold up into the spine of the clamp when not in use. When you wish to use the G-Clip as stand, you just fold the legs down, snap them in place, extend the clamp screw and stand up the device.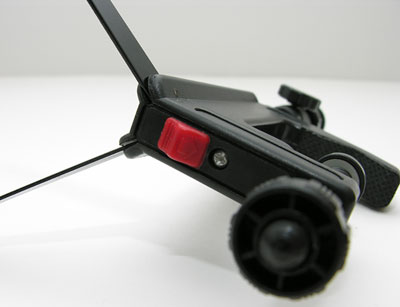 A spring loaded lock at the bottom of the G-Clip allows you to release the legs when you wish to fold them back out of the way.
The tripod mount at the top of the clip is part of a dual ball joint arm that can be articulated in many angles.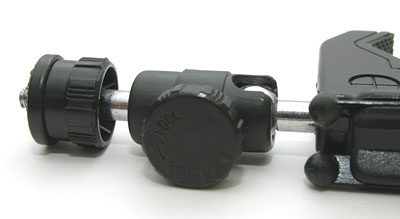 A serrated plastic thumb wheel must be tightened down to secure both joints.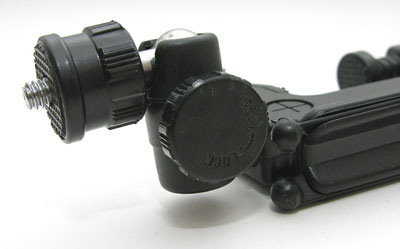 In the stand orientation, this clip can only hold smaller cameras safely. My Nikon Coolpix 8800 is probably bigger than the max camera size that should be used with this clip. Even though it would balance on the stand, I don't think it would take much effort to tip it over.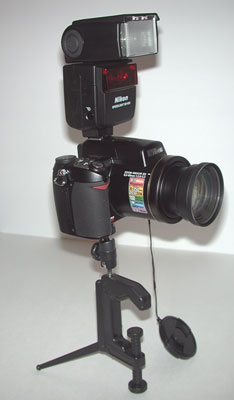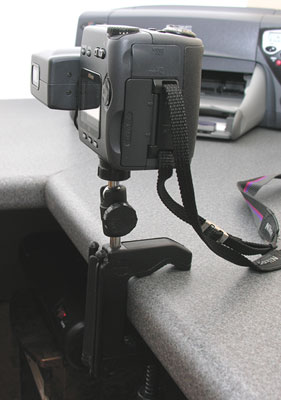 Clamp mode is the safer method to use. In this mode, the clip can probably accommodate most small to medium-large sized cameras and camcorders easily. The actual clamp is 2 1/8in wide x 2 in deep. The jaw is curved to allow the clamp to tighten onto a bar or curved surface such as the handlebars of a bicycle.
The G-Clip is useful in those times when you need to stabilize your camera and don't want to lug around a full sized tripod. It's a simple tool that works best for small cameras in stand mode and most consumer sized cameras in clamp mode. The price is pretty sweet, so it is pretty much a no-brainer if you are in the market for such a gadget.
Product Information
Price:
$8.80
Manufacturer:
Brando
Pros:

A stand and a clamp in one small package
Easy to use
Inexpensive

Cons:

Large cameras can tip over easily in stand mode