We use affiliate links. If you buy something through the links on this page, we may earn a commission at no cost to you. Learn more.
Product Requirements:
Something smooth and flat (like the
back of a mobile phone) upon which to it can be applied
Here's something clever for those of you don't think that you have the pocket
space for a flashlight…the Brando
LED Micro Torch.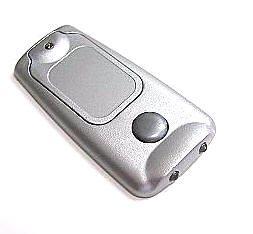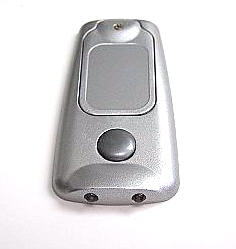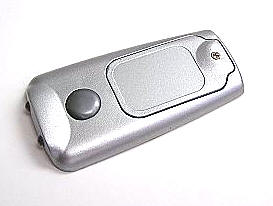 The torch measures approximately 2.25" long x 1.25" wide and 1/8" thick. It
is composed of silver plastic with a removable battery compartment that is
secured with a tiny four-point screw. A round rubberized button activates the
two bright white LED lights which shine from the wider end. The entire backside
is coated with a very sticky 3M adhesive to enable the torch to be affixed to
something that most of us almost always have handy – our mobile phone.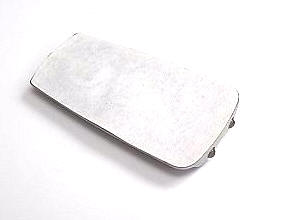 The detector comes with CR1220 batteries already installed, but when they
burn out they will be user replaceable. According to the Brando site, a user can
expect about 20 hours of life from the batteries.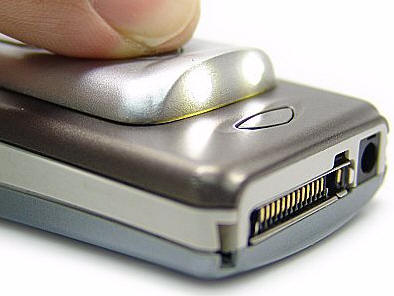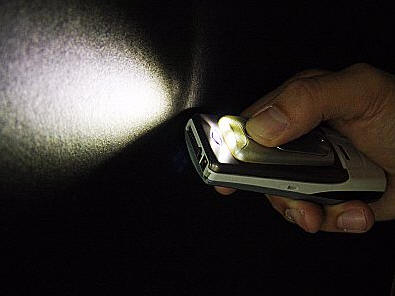 photos courtesy of the Brando Mobile site
The two extremely bright white LEDs should have the extraordinarily long life
of approximately 100,000 hours, if they are similar to other LED bulbs I have
reviewed in the past.
If I didn't already have the
Brando Mobile Torch
Bank Note Detector affixed to the back of my mobile phone, then I
would put this torch in its place. As it is, I think I will stick it to the back
of Sarah's phone after she gets home from driver's education tonight. It will
give me peace of mind to know that she'll always have a flashlight handy – since
it's a known fact that she never leaves home without her mobile!
Price: $8
Pros:
Small and readily portable
Can be attached to mobile phone
Inexpensive
Extremely bright LED light
Cons:
None
Product Information
Price:
8.0
Manufacturer:
Brando
Pros:

Small and readily portable
Can be attached to mobile phone
Inexpensive
Extremely bright LED light

Cons: