We use affiliate links. If you buy something through the links on this page, we may earn a commission at no cost to you. Learn more.
Tomorrow is Election Day for all of us here in the US. Consider this a friendly reminder to get out there and vote! And while you are waiting in line at the polls, you might as well do something geeky with your Pocket PC and play a cool new game I've been checking out. It's called PODZ and it's a unique arcade game with gorgeous graphics and great sound.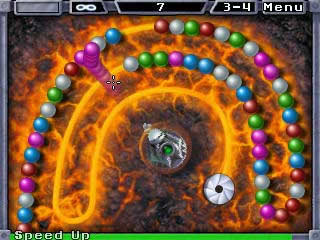 Think of it as a cross between Snood and… ummmmm… well I can't think of another game. ;o) But trust me, this one is really addictive and fun!