We use affiliate links. If you buy something through the links on this page, we may earn a commission at no cost to you. Learn more.
Product Requirements:
Palm m500 series. Palm Tungsten T
series, Palm Zire 71, CLIÉ T/NR/SL/SJ/NX/NZ/TG/TJ series, CLIÉ N/S series, iPAQ
1910/221x/38xx/39xx/54xx/55xx series, ASUS A620, MiTAC Mio 338/528, Viewsonic
V35, O2xda/xda2
One of the first things many people do when they get a new PDA is buy an
extra cradle so that they can sync and charge when at work. Of course, the
average cradle can cost upwards of $50, plus there is the fact that they take up
so much room!
If gearbag, or even your desktop space is at a premium, then you might want
to take a look at two new sync and charge cables available from
Brando Workshop and
Surplus PDA. From end to end, the Brando cable is 56.5" long (143.5cm), and
the Surplus PDA cable is 65" (163cm). Otherwise, there are no differences
between the two.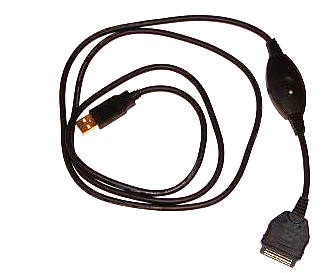 The beauty of these sync cables is that they operate in a fashion quite
similar to a cradle. Just as a cradle will light up when a PDA is charging, and
just as some will light up when syncing, these sync cables have glowing LED
lights to let you know what functions the cable is performing. A red light will
glow for battery charging, and a blue light will glow when data is being
synchronized.
The Palm OS versions of these sync cables include a hot-sync button which
corrects a major design flaw of other lesser cables. When there is no hot-sync
button, the user has to enter the function from the screen, which depending on
their set up can involve multiple layers of taps.
This isn't really an issue with a Pocket PC's sync cable, since Active Sync
will generally start on it's own (depending on your settings) as new data is
added.
One last feature of these cables is that there is a slider which can be
adjusted to turn the battery charging capability on or off. I am almost
obsessive/compulsive about keeping my PDAs charged, so this isn't really a
function that I will use.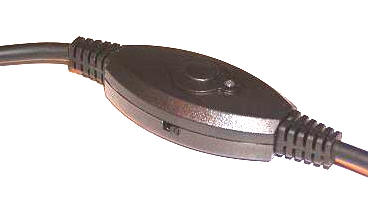 For those of you that need the portability of a cable, or that don't want the
expense of a second cradle, these USB Sync Cables are a perfect solution.
This USB Sync Cable is avaiable from
Brando Workshop and

Surplus PDA.
Price: $16.99 – 19.90
Pros:
Fair price
Portable
LED lights tell you what function is running
Hot Sync button on Palm OS models
You can turn off the power charging feature
Cons:
None
Product Information
Price:
16.99
Manufacturer:
Brando
Pros:

Fair price
Portable
LED lights tell you what function is running
Hot Sync button on Palm OS models
You can turn off the power charging feature

Cons: