Product Requirements:
Device:
Apple 3G 15gb iPod
I used one of the
original
iSkin cases with my second generation iPod. It was protective but added a
little bulk to the iPod. The new
iSkin
eXo for the third generation iPod has become sleeker and more refined as did
the iPod itself. To say the case 'fits-like-a-glove' is an understatement. The
case completely surrounds the iPod. To get the player into the case, you have to
slide it through the screen cut-out and then pull the top part of the case over
the iPod. Unlike other cases, there is not a large opening at either the top or
bottom, just slots for the earphones, hold button, and connector cable.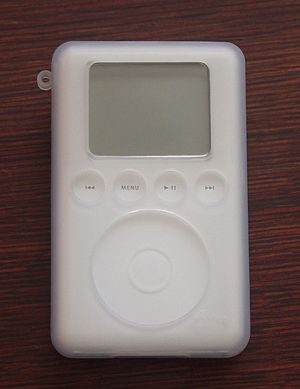 The iSkin case is made of silicone which definitely will not slip out of your
hand (a fear when the iPod is naked). The eXo comes in a large variety of colors
ranging from conservative to very BOLD; some even glow in the
dark. The iSkin includes a very nice belt clip that is removable and a high
quality screen cover made of clear plastic which fits into a groove around the
screen cut-out.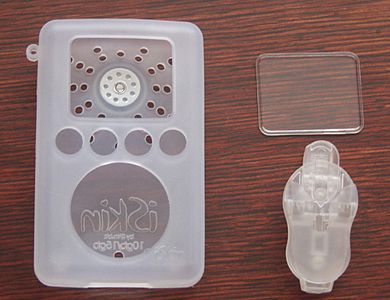 According to iSkin, you can use the docking station while the iPod is in this
case. This is possible but involves pulling the bottom of the iPod through the
dial cut-out…something I do not like to do. Definitely will add wear to that
opening. The bottom of the case has a cut-out for the sync / charge cable, which
I prefer to use.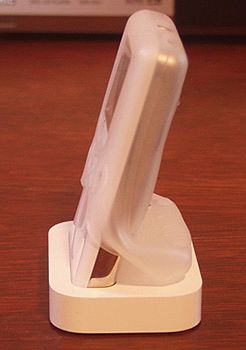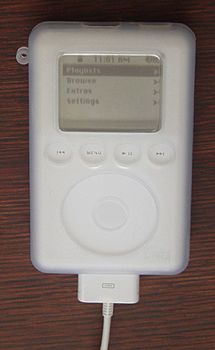 One negative comment I have is that the cut-outs are very
deep. I grant you, the thicker the case, the greater the protection but it is
difficult to use the hold slider-button.


The iSkin would not save your iPod from a substantial drop but will protect
it from bumps, minor falls, and scratches.
Price: $29.99
Pros:
Good protection.
'Fit-like-a-glove' form-factor.
Price is very reasonable.

Cons:
Hold button difficult to use.
Partial case removal needed to sync in docking station.