We use affiliate links. If you buy something through the links on this page, we may earn a commission at no cost to you. Learn more.
Product Requirements:
Device:
Nintendo Game Boy Advance SP
Rhinoskin, the popular aluminum PDA case
manufacturer, has come out with a new hard case. This one isn't for a PDA
though, it's for the Nintendo Game Boy
Advance SP. Made of anodized aluminum and available in silver or blue
(coming soon), this case will definitely protect your mini game machine from
everyday abuse.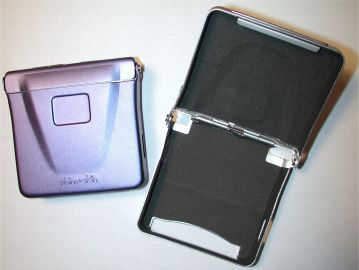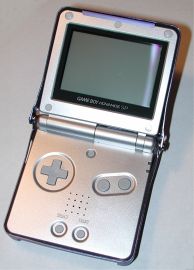 The case has a play through design. Actually, once you insert the GBA-SP,
you'll really never need to remove it. There are cutouts for all the features
including the power switch, volume control, game cartridge slot, Left and Right
shoulder buttons, power cable, and link cable.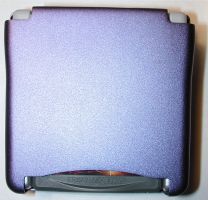 The interior of the case is lined with a thin layer of EVA padding. This
keeps the Game Boy cushioned and protected from any shocks due to drops or
banging around.
Inserting the device into the case isn't hard, but I actually didn't do it
correctly the first time. You have to press the screen cover portion of the Game
Boy into the case first as there a lip in the case cover that you need to slide
under. This lip keeps the Game Boy screen from coming out of the case during
opening and closing. The Game Boy fits in this case like the proverbial hand in
a glove.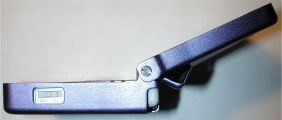 Since the Game Boy already has a spring loaded screen cover, there isn't a
closure mechanism on the Rhinoskin case other than it's own small spring. This
doesn't bother me as I've yet to have the device open on its own.
This case does add a bit of bulk to the device. With a GBA game cartridge in
the slot, the entire package weighs in at 7.8oz (222g). It still feels
comfortable to hold and play with though. I also think the smooth brushed finish
on the case feels great.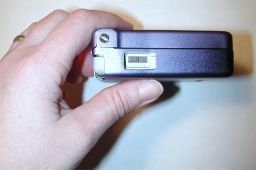 The price for this case is fantastic. It's helps protect your device from
scratches and looks great while doing it! If you have a Game Boy Advance SP, you
owe it to yourself to take a closer look at this product.
Price: $14.95
Pros:
Great design
Play through
Good price
Cons:
None
Product Information
Price:
14.95
Manufacturer:
Rhinoskin
Pros:

Great design
Play through
Good price

Cons: