We use affiliate links. If you buy something through the links on this page, we may earn a commission at no cost to you. Learn more.
Product Requirements:
Device:
Apple iPod
 
How do you use your iPod?
Myself, it is a constant companion on my morning walk/run (more the former than
the latter), in the car (running through the stereo), and occasionally in my
cube at work. Personally, I am not the kind of person to stroll around with
headphones on as I visit the grocery or stroll down the street.
My listening preferences beg the question: do I need a play-through case for my
iPod???
The answer is somewhere in the realm of "not really."
This latest in a long series of rants brings me to the Smarter iPod Case, from
SmarterCase.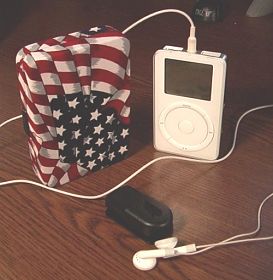 A metal book-style case completely encloses your player in one of twenty
different fabrics and pattern coverings. The Smarter case is now available with a ultra clip (if I
have to explain that one to you, we both have some problems…).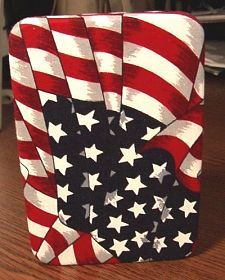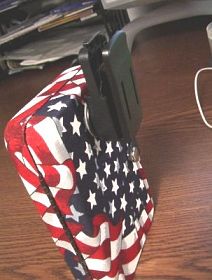 To be honest, when I first received the case, my initial reaction was a little
on the apathetic side. Velcro attachment aside, the case did not seem to be
tailored to the iPod. There was a lot of space around the player and the font
cover has mountings for a stylus and SD/MMC cards, neither of which have a place
with the iPod. Griping continued when I tested my wife's 10 gig pod (the
original, mine is the slimmer, solid-state model) which was a little thick for
the case, resulting in button pushes while nestled in there – making the hold
button a must.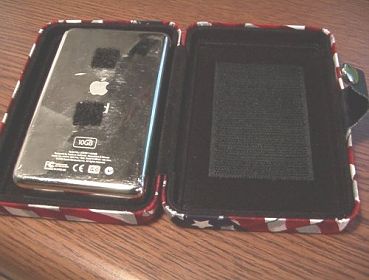 Putting first impressions behind me, I started to use the case and realized that
there was something to it. My personal case needs are pretty simple: I wear a
case on my three-block trek from parking lot to office (in all manner of bad
weather) and store the player when not in use. For this application, the
SmarterCase really fit the bill.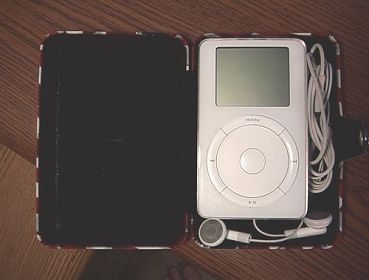 The void that surrounded the case was a rather nice fit for the stock earbuds.
Though case modification would be necessary to utilize the basic 'phones' that
Apple provides, any set that use the more traditional ninety degree style plug
will allow listening while the case is closed (I had no damage to my headphone
cable while closing it in the case, but if yours do get hurt, yell at someone
else – you were warned).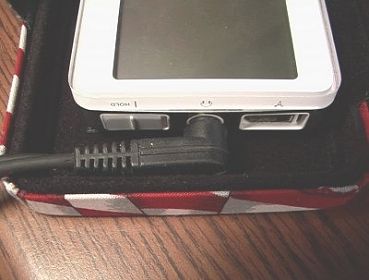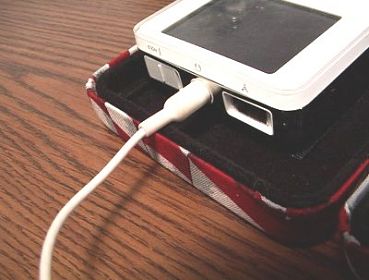 Simply put, this case is an exact polar opposite to the
Vaja iVod case that I
took a look at a few months back. Protection and storage are valued over
accessibility. While I do understand that there are folks out there who do not
reflect my views on when and where to break out the play lists, there are
(undoubtedly) those who do.
 
Price: $34.95
Pros: 

Good Protection
Mind-boggling variation of patterns/materials
Should be "good to go" with the new and improved iPod
Cons: 
Adds bulk
Velcro Attachment
5 gig and old-school 10 gig users better use the hold switch
No headphone cutout
Product Information
Price:
34.95
Manufacturer:
SmarterCase
Pros:

Good Protection
Mind-boggling variation of patterns/materials
Should be "good to go" with the new and improved iPod

Cons:

Adds bulk
Velcro Attachment
5 gig and old-school 10 gig users better use the hold switch
No headphone cutout