We use affiliate links. If you buy something through the links on this page, we may earn a commission at no cost to you. Learn more.
Product Requirements:
Device:
Palm PDAs with a universal connector
Windows 98SE and higher
So, you've got a Palm with a universal connector and an SD (Secure Digital)
memory expansion slot. How would you like a hotsync / charge cable for your PDA
that also included a card reader? Intrigued? I was too when I heard about the
SyncGear 3-in-1 Cable being sold by
Innopocket.
Great for PDA owners on the go, this little gem allows you to sync and charge
with ease. Since the cable is USB, it does not require an AC adapter to charge
your PDA. Instead, it uses the power from the desktop or notebook computer that
you plug it into. Drivers are not necessary for Windows ME and higher users,
making this cable completely PLUG & PLAY.
But the coolest thing about the SyncGear is the included SD card slot in the
back plate of the connector.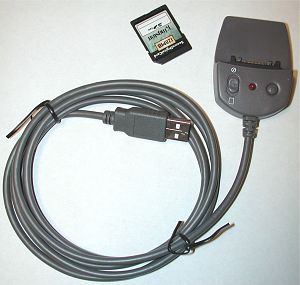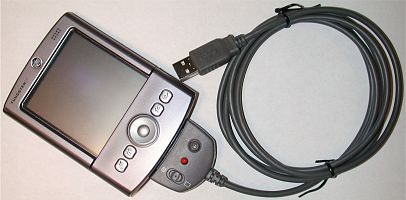 When in SD mode, inserting a card will automatically mount a drive on your PC
allowing you to read and write files to it just as you would any other drive.
Being able to write directly to the SD card, is faster than copying files to it
using the hotsync application. Not to mention the fact that you can use the card
reader for digital cameras and other devices that may use SD storage.
There is one gotcha with this product though… you can not access the SD
card and hotsync/charge at the same time. A slide switch on the front of the
cable allows you to switch between the two functions.
When in SD mode, the LED on the front of the cable will glow red. When in PDA
mode, the LED will not glow.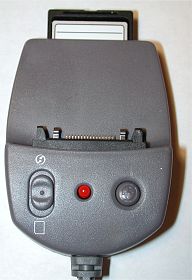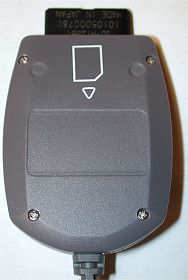 Never miss one of our posts again. Sent MON, WED, and FRI with the latest gadget reviews and news!
The cable also includes a hotsync button that you can press to initiate a
hotsync with the PDA and desktop. This is more convenient that having to
navigate to the hotsync application on the PDA itself.
I think the SyncGear is a great solution for mobile users that like to pack
as light as possible. It gives them three tools in one small package. They can
hotsync, charge and access SD memory cards easily. If you need a cable for your
PDA and don't yet have an SD card reader, this product might be perfect for you.
Price: $24.90
Pros:
Integrated PDA cable and SD reader
Cons:
Can't use the SD slot while syncing or charging
Product Information
| | |
| --- | --- |
| Price: | 24.9 |
| Manufacturer: | Innopocket |
| Pros: | Integrated PDA cable and SD reader |
| Cons: | Can't use the SD slot while syncing or charging |