Product Requirements:
Device:
Compaq iPAQ 3600, 3700, 3800, 3900 series Pocket PCs
I love leather cases… which is a good thing since I have to review so many!
But there's something sexy about a metal PDA case that always catches my
interest just a little more than leather. I don't know if it is the smooth cool
feeling of the metal in my hand, or the extra weight that appeals to me more. I
know as a kid, I used to have a thing for ladies compacts. You know those small
metal containers for blush or makeup? I used to go thru my mother's dress
drawers looking for old ones that I could sneak off with. I would clean out the
makeup and use them to hold silly little items. I always liked the feel and
weight of the case in my hand. Yes, I was a strange child!  While obviously
nothing has changed in that respect, I have just graduated to metal cases that
hold more expensive silly little items! :o)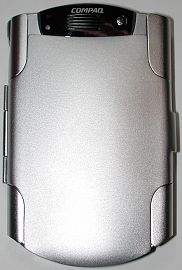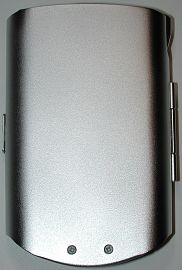 The Metal Deluxe iPAQ case from
Innopocket (and also available from
Proporta.com) is a very yummy case. Made from anodized scratch proof
aluminum, it has been molded to fit the original and current iPAQs (without an
expansion sleeve) perfectly. It's basically a metal version of the case that is
included with the 3800 and 3900 series iPAQs.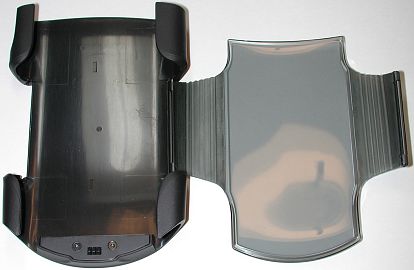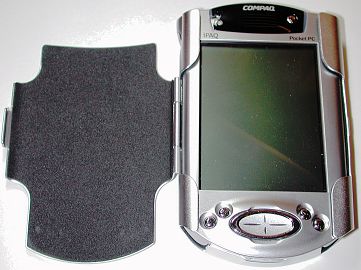 This case comes in a silver finish that has a slightly frosted texture that
both doesn't show fingerprints, or scratches. The aluminum is of sufficient
thickness to resist flexing and bending. The case feels solid enough in my
opinion to carry in a back jeans pocket. I think you could even sit down without
harming the PDA.
The iPAQ slides into this case the same way it would slide into an expansion
sleeve. A small spring loaded catch at the bottom of the case fits into the
expansion slot at the bottom of the iPAQ holding it securely in place. Metal
arms also hold the sides of the PDA.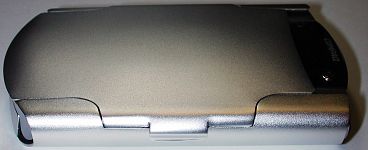 The interior of the case is lined with a thin layer of neoprene. This helps
protect the iPAQ from scratches and shock if you would happen to drop it. I'm
not sure how well this case will protect your PDA if you drop it from more than
a few feet, but it will protect it from everyday use and abuse.
While in the case, you have access to all features of the PDA. Nothing is
obstructed. The only thing that you can't do is sync/charge in the cradle. This
is a little disappointing considering the fact that this case is almost
identical to the plastic case that came with my 3800. And with that case, it can
sync easily in the cradle. Hopefully they can tweak this case so that future
versions will sync. As is, you'll either have to remove the iPAQ from the case,
or use a cable or IR to sync with your PC.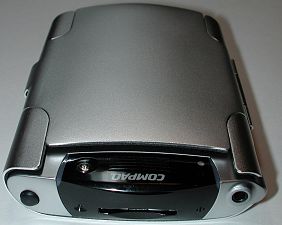 The cover on the Metal Deluxe case snaps firmly in place with a satisfying
click. Unlike other metal cases that I have reviewed in the past, this case
opens as easily as it closes. A nicely curved latch gives your thumb a good
surface to grip when opening.
Some people might not like the fact that when the cover opens, it can only
open approximately 115 degrees, unlike the plastic case whose cover can fold
completely underneath the PDA. As a lefty, I didn't find this to be awkward, but
right handed people might.
As far as materials and construction, I found nothing to complain about. The
edges are all smooth and burr free. Mating edges line up perfectly. This is a
great looking and feeling case that protects your iPAQ while adding very little
bulk. Although it is not constructed of titanium like the popular
Rhinoskin line of metal cases, if I were
shopping for a metal case for my iPAQ, this is the one I would chose.
Price: $29.90
Pros:
Stylish
Adds almost no bulk
Cons:
Can't sync / charge in cradle
Can't use with expansion sleeves
Product Information
Price:
29.9
Manufacturer:
Innopocket
Pros:

Stylish
Adds almost no bulk

Cons:

Can't sync / charge in cradle
Can't use with expansion sleeves