We use affiliate links. If you buy something through the links on this page, we may earn a commission at no cost to you. Learn more.
Product Requirements:
Device:
Casio E-200
As many of you know, it can be a pain waiting for accessories to appear when
a totally new line of PDAs comes out, and that was the boat I found myself
floating in with regards to the Casio E-200. But as with all PDAs that stay
around for a while, accessories will begin to trickle in…
Vaja has entered the E-200 market
with a case that should make all of you accessory-junkies happy that you waited.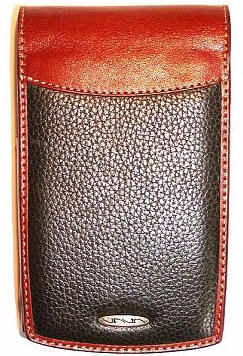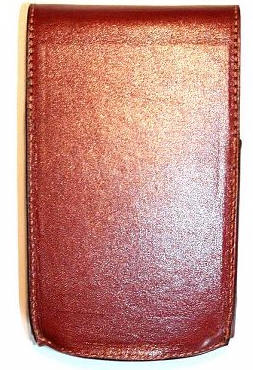 Available in black floater, green floater, vitalino chocolate, and vitalino
azabache, I was sent the green floater – which although it is near impossible to
tell in these pictures, is a very deep forest green.
It would seem that almost any review written about the Classic line of cases
by Vaja would border on redundant, because these cases are all made with the
greatest of materials and the utmost of care. There are perfect cutouts for
every port, button, and jog-wheel. The only slot you will not have access to
when the E-200 is in this case is the SD/MMC slot. Some might consider this a
con, but based on the way I use my PDA, I do not.
Some might also feel it a con that you can't use the E-200's cradle for
syncing and charging while the unit is in the case. However, it is very easy to
remove the PDA through the open end of the nylon-lined leather holster. The open
end also allows for easy access to the stylus silo, the CF card slot, and the
Infrared ports.
The ABS plastic reinforced flip-lid is held in place by two
sets of very strong magnets.

Inside, there are two slots to hold either ID or business cards. I would
not use these slots to store credit cards, because the magnets are probably
strong enough to ruin them.

There is also a deep pocket behind the slots, perfect for storing bills
or receipts.
The #852 adds very little weight or bulk to the Casio E-200, and is easily
one of the best looking, smelling, and fitting cases I have seen to date. If you
have been waiting for someone else to take the plunge before you splurged on one
for yourself, trust me – it is worth it and you won't be sorry.
Price: $67.90 to $77.90 – depending on materials
chosen, add $4.00 for Case with
Ultra Clip
Available in black floater, green floater, vitalino chocolate, and vitalino
azabache
Pros:

Beautiful design and materials
Excellent craftsmanship
Cons:

Can't sync/charge while PDA is in case
SD/MMC slot is covered while PDA is in case
Product Information
Price:
67.9
Manufacturer:
Vaja
Pros:

Beautiful design and materials
Excellent craftsmanship

Cons:

Can't sync/charge while PDA is in case
SD/MMC slot is covered while PDA is in case