We use affiliate links. If you buy something through the links on this page, we may earn a commission at no cost to you. Learn more.
The Palm V Wrap 2 MKV from i2iuk is a leather case
designed for the Palm V. It is primarily designed to provide attractive protection for the
Palm V, and it does this very well.  The Palm is held to the Wrap by a strip of
Velcro attached to the back of the unit.  Once in the Wrap, there is no real need to
take the Palm V out again, since you can hotsync while the unit is in the case.  The
part of the Wrap covering the screen has a hard insert in it to provide protection, and
the Wrap is kept closed with a small piece of Velcro.  The leather seems to be very
high quality, and the craftsmanship is also top notch.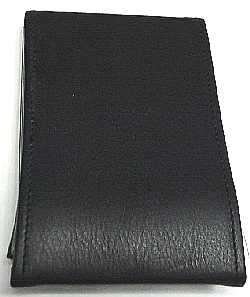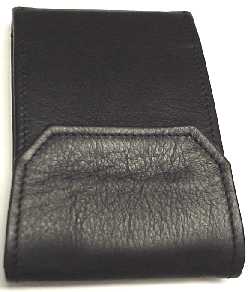 I'm somewhat of a case freak, particularly with my Palm V.   I currently have
the Hard Case, the E&B PalmV Slipper, RhinoSkin's Titanium Slider, and the Palm V
Wrap.  They all have their plusses and minuses.  While the Wrap is an attractive
case made of quality materials, it doesn't offer much functionality beyond protection.
There is no place to hold business cards, and there is no belt clip accessory, both
of which are important features. While it fits the Palm V snugly, its profile isn't as
thin as, say,  E&B's Slipper, although the Wrap does offer protection for the
connectors in the back.
One other way in which the Wrap works for me better than some other cases
is that I personally enjoy looking at the Palm V.  I'm not afraid to say that part of
the reason I purchased it was the look and form factor. When I open the Wrap, I can see
the Palm V in all its heat-blasted aluminum glory.  I'm not crazy about sticking
Velcro on the back of the Palm V, so this is a drawback for me.

The Wrap is a very well made case, and if you are interested in quality protection for
your Palm, this is a good choice.  If you're looking for something more, though, this
doesn't offer many extras.
Price: $35.00 (approximately)
Pros:
High quality leather
Able to hotsync while in case
Slim profile
Cons:
No place for business cards
Product Information
Price:
$35.00
Pros:

High quality leather
Able to hotsync while in case
Slim profile

Cons:

No place for business cards