We use affiliate links. If you buy something through the links on this page, we may earn a commission at no cost to you. Learn more.
Do you have all the available accessories for your PalmPilot or WorkPad? Do you love finding something new and unique for your favorite PDA? Well, maybe you haven't seen this little gem:  the Tale Light by Tech Center Labs. The Tale Light is a custom machined plastic cover that slips into the Pilot's Hot Sync port. It contains a tiny circuit board with gold plated traces and a surface mount right angle LED. The Tale Light's LED is activated by turning on the Pilot's serial port. They come in 3 different variations. White lens with a red LED, red lens with a red LED, clear lens with a blue LED.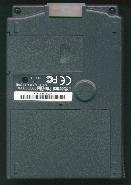 To use the Tale Light, you just slide it into the back of your Pilot where the HotSync port is. The Tale Light fits nice and snug so it won't fall out. One thing you have to remember is that you must remove the Tale Light when you want to HotSync, reset the Pilot or change batteries. If you don't remove the Tale Light for a reset or battery change, a hard reset could result.
You're probably saying to yourself… "ok, they are neat but so what…" Well, there are some programs available that take advantage of the Tale Light. One program is called Light.prc by Roman Baker. It lets your turn the Tale Light on or off or set an interval for the light to flash.
Another program available is called FlashHack by Ian Barclay. It lets any system alarm activate the Tale Light. This program is great for those times when you don't want to hear your alarms go off, but need still need to know about them.
The Tale Light is a well made product. It's easy to use and will become more popular as developers write apps that take advantage of it.
Price: $12.00 for the Red or White, $18.00 for the Blue
Construction: A
Usefulness: B
Overall Rating: B