SELECT object_id FROM wp_term_relationships WHERE 1=1 AND term_taxonomy_id IN (5334,5334,2219)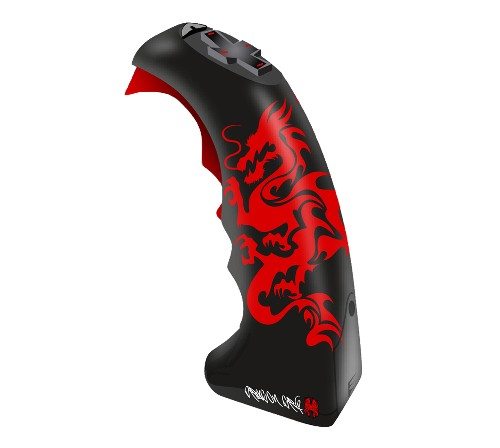 The Dragon Grip from Dragon Grip Interactive is not a gaming controller.  This hand-held, special-effects toy is a Kickstarter project, and it is "based on a character from a creative world called Legend City."  It "allows the user to make sound effects styled from 70's Kung Fu movies in a choreographed sequence by the users own moves and style."  A pledge of $10 gets you a copy of the Legend City comic book, and a $25 pledge gets you a first edition black Dragon Grip, too.  Other rewards, including a red Dragon Grip, are available at higher pledge levels.  The funding period ends Sunday, June 24 at 8:10pm EDT.
Other articles that we've written that you might like...