We use affiliate links. If you buy something through the links on this page, we may earn a commission at no cost to you. Learn more.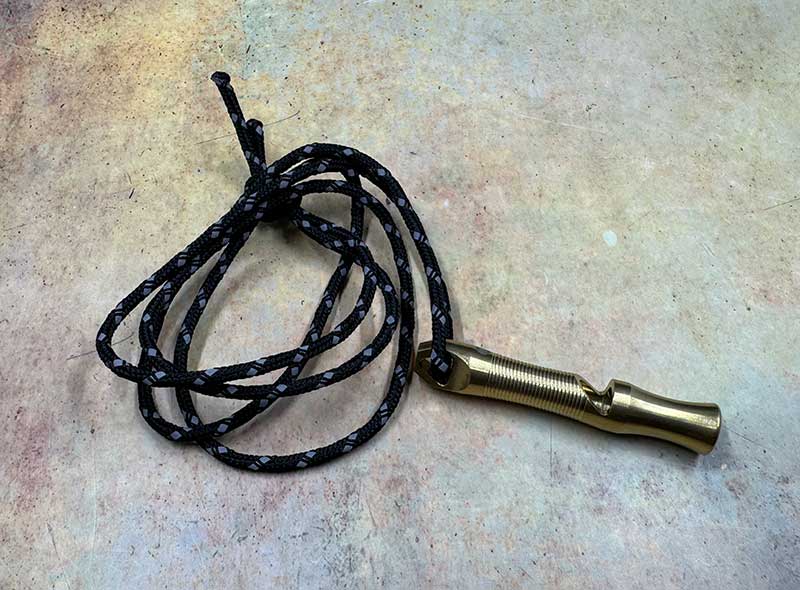 REVIEW – When Thrunite asked if I would review their Premium Titanium Emergency Whistle, I was happy to accept because I wanted to use it for a specific task. It's not one you'll probably think of… training my cat! Let's see if it worked.
What is it?
The Thrunite Premium Titanium Emergency Whistle is a small EDC whistle made of… you guessed it… titanium! That means that it's corrosion-resistant, weatherproof, virtually indestructible, and perfect for anyone's EDC.
What's in the box?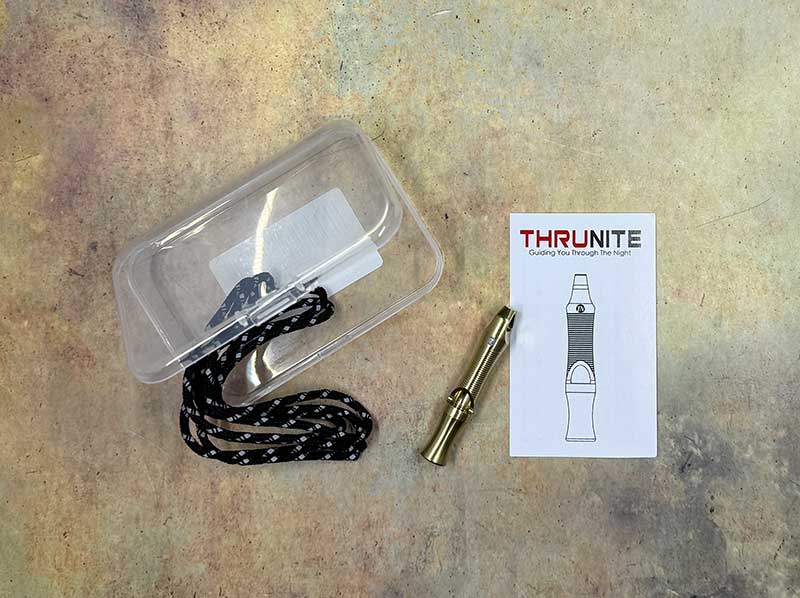 Thrunite Premium Titanium Emergency Whistle
Lanyard/neck cord
Design and features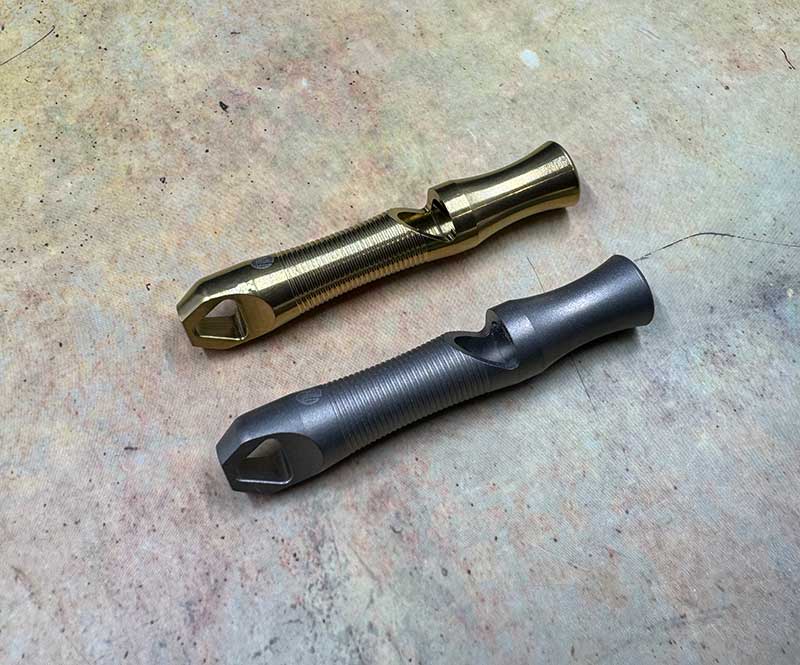 The Thrunite Premium Titanium Emergency Whistle is available in a regular finish (bottom) and a gold finish (top). To me, the gold finish looks more like brass than gold and I'm happy about that.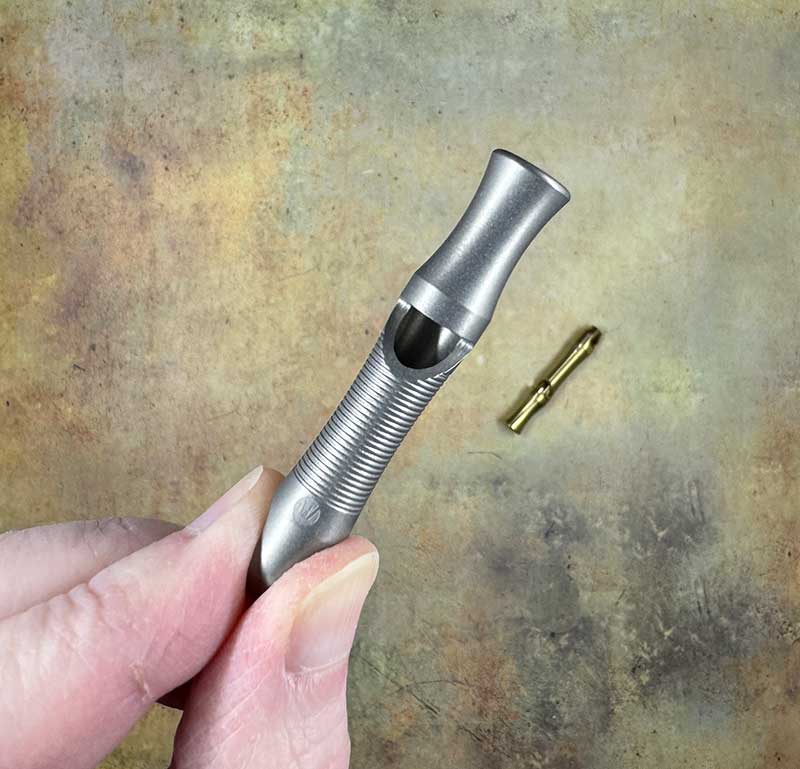 At just a little over 2 inches long, the Thrunite Premium Titanium Emergency Whistle will easily fit in a pocket or an emergency EDC tin.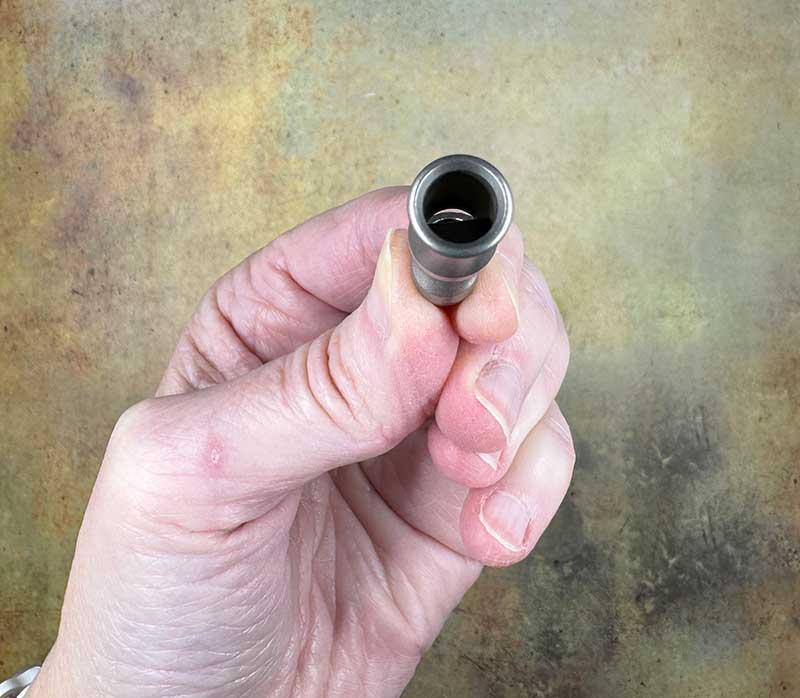 The mouthpiece has smooth, rounded edges, so it's comfortable to blow (yeah, I know that sounded wrong…).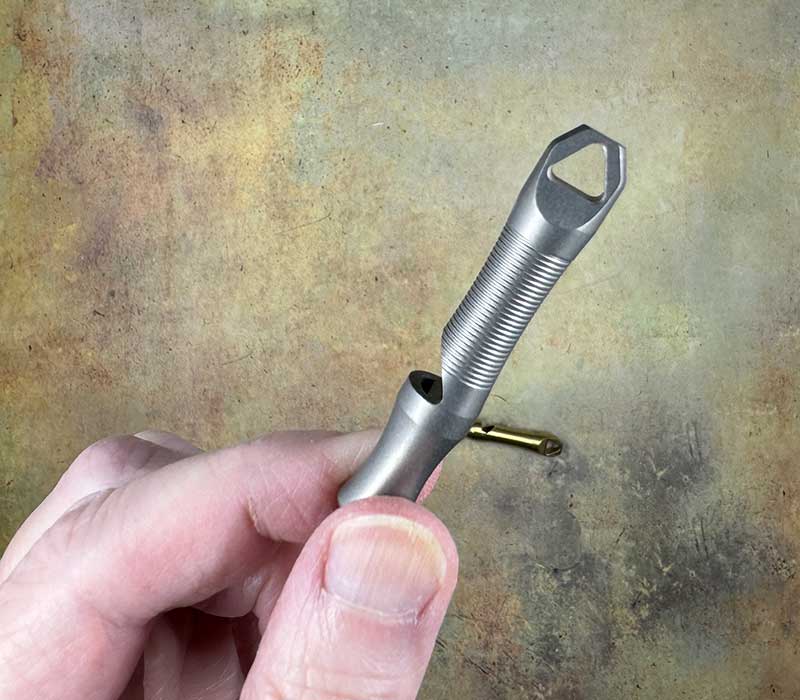 The barrel of the whistle has grooves that add a nice grip. On the end of the whistle is a built-in loop that you can use for a lanyard or neck cord to make the whistle wearable.
Hear it in action
What I like
Should last forever
Lightweight, rust resistant, waterproof, won't break like plastic whistles
LOUD
What I'd change
Final thoughts
If you've been looking for a lightweight whistle that will last forever, the Thrunite Premium Titanium Emergency Whistle is one to look at. It's seriously loud! But getting back to what I mentioned in the opening paragraph… I accepted this whistle because I wanted to use it to train my cat, Ozzy, who loves to be outside. But we don't like him to stay out all night because we have coyotes around here. I thought the whistle might get his attention more than me yelling his name or trying to whistle the old-fashioned way with my lips. After just a few days, I think it's starting to work, but it will take a little more time to teach him to come at the sound of a whistle. Yes, I know he's a cat and not a dog. But I've already taught him to play fetch with toy balls, shake paws, and touch the doorknob when he wants to go outside, so I have high hopes that the Thrunite Premium Titanium Emergency Whistle will work.
Update 11/27/23
Using this whistle to train my American Bobtail cat Ozzy to come when I blow the whistle has been a success in a very short time!
Price: $15.99
Where to buy: Amazon
Source: The sample for this review was provided by Thrunite.