We use affiliate links. If you buy something through the links on this page, we may earn a commission at no cost to you. Learn more.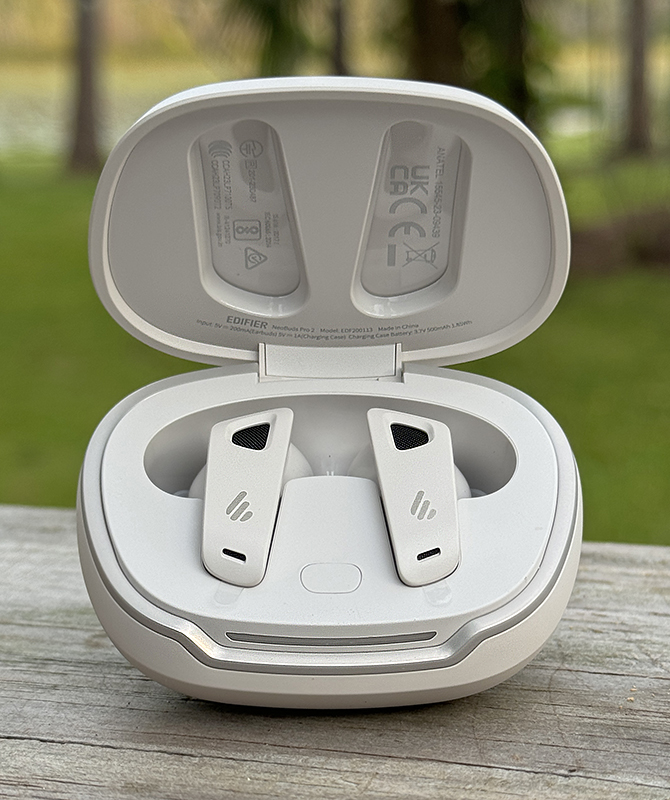 REVIEW – A couple of years ago, I reviewed the Edifier NeoBuds Pro True Wireless earbuds. I Liked them—quite a bit. In fact, I still have and use them. Now, Edifier has released their successor—the NeoBuds Pro 2 True Wireless Noise Cancelation In-ear Headphones. Edifier has promoted the "earphones" from Earbuds to In-ear Headphones. Is the name change enough to justify them? 

What is it?
The NeoBuds Pro 2 True Wireless Noise Cancelation In-ear Headphones are the newest iteration in this line of stemmed earphones (I will use the easier term earphone for this review).
These earphones are loaded with features with one cool, new feature.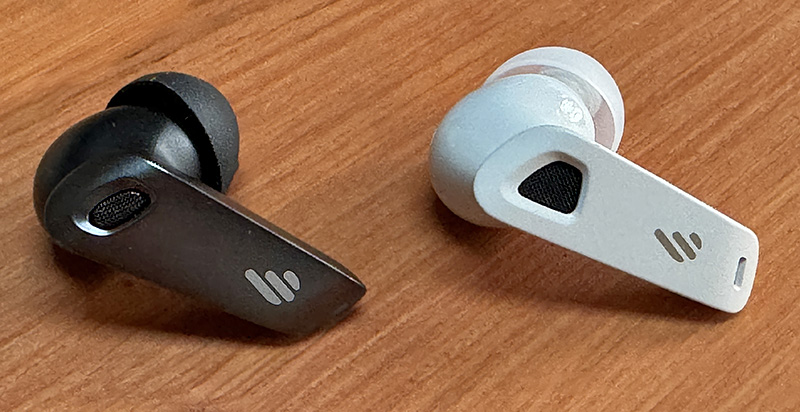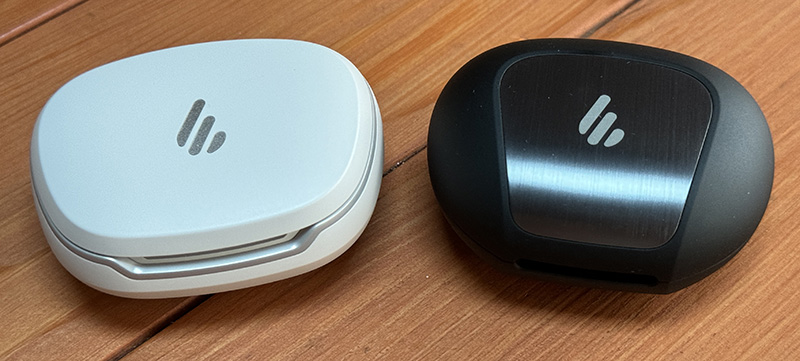 The earphones have been redesigned in a subtle way. You might be hard-pressed to tell the difference unless they are side-by-side. The hard, plastic case features a more modern—and more expensive-looking—design. It even feels more substantial. 
There are two color choices: Black or Ivory (eggshell white). I prefer Ivory—what I'm reviewing. Edifier has done away with the color-coded ear tip sizes but kept the many size choices. I had no trouble finding tips that fit.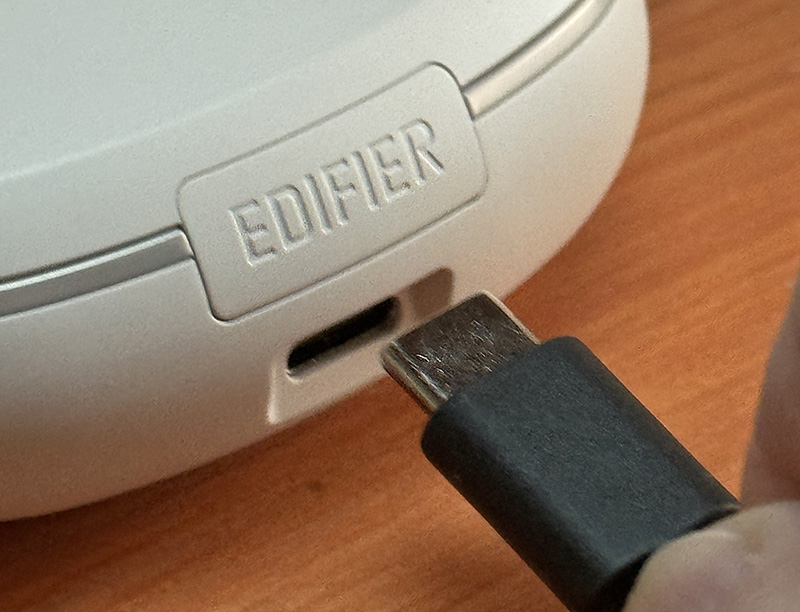 Edifier also includes a USB-A to USB-C charging cable and a nice, lined carrying pouch with a drawstring closure. Note that there is no wireless charging on the case. This could be a deal-breaker for some, but since I'm not a wireless charging fan, it's no big deal. Everything is packaged in an Apple-like presentation—white on white with hints of black for contrast. Very posh.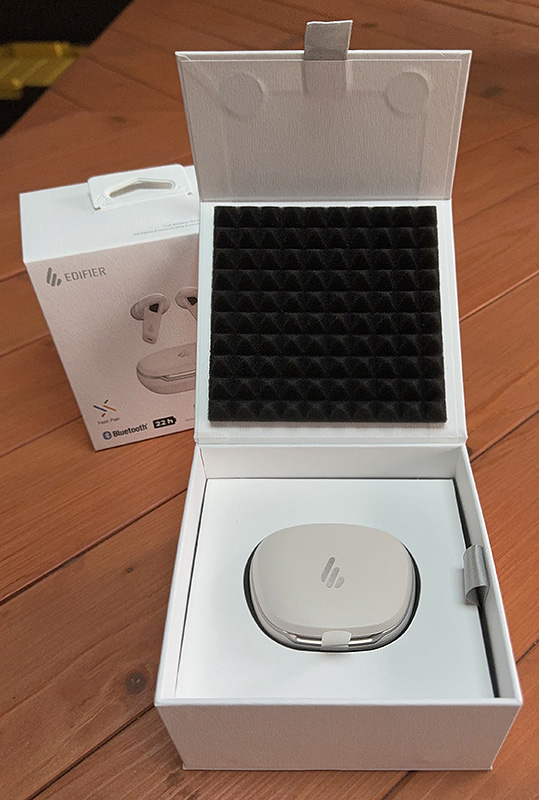 As with the previous NeoBubs Pro, a smartphone app—Edifier Connect—helps with settings, audio equalization, and taping preferences. More on that later.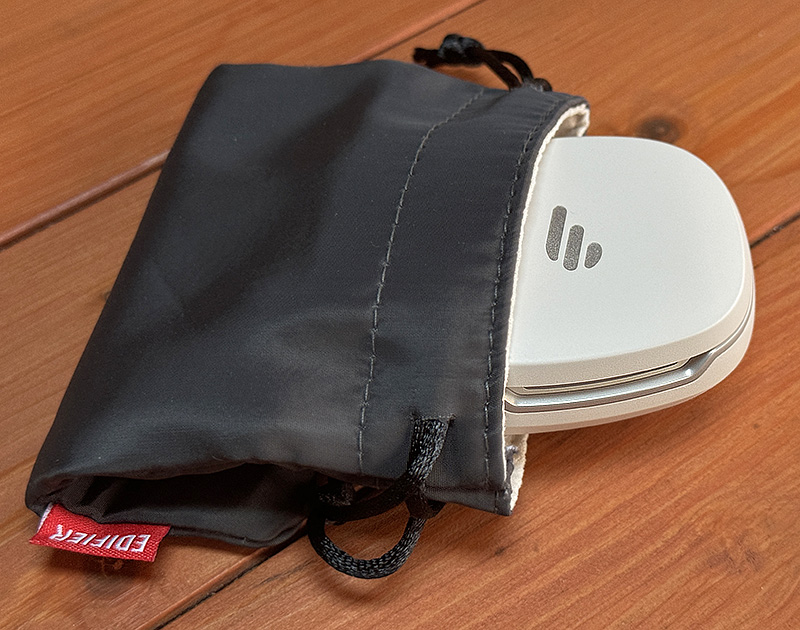 The NeoBuds Pro 2 earphones have certified Hi-Res Audio Wireless with LDAC and AAC. Edifier states that they can achieve 192K/24bit audio over Bluetooth for the first time. That may be, but I'm using my iPhone 15 Pro Max, and Apple—being Apple—doesn't support it. Only Android does.
An updated Active Noise Canceling (ANC) is included. Edifier calls this "Wide-band Multi-channel ANC. They state that the ANC is expanded in the hybrid speaker setup for a canceling depth of -50dB with a bandwidth to 5kHz. This simply means that the ANC is quieter and blocks out more frequencies than the original NeoBud Pros.

Specs
Bluetooth: 5.3
Playtime: ANC On: 4 hours(earbuds) + 12 hours(charging case)
ANC Off: 5.5 hours(earbuds) + 16.5 hours(charging case)
Charging Port: USB-C (Type-C)
Charging Time: 1 hour (earbuds); 1 hour (charging case)
Audio Coding: LDAC, LHDC, SBC, AAC
Speakers: Knowles Balanced Armature Driver + 10mm Dynamic Driver
IP Rating: IP54
Weight: .2 oz. (each earbud); 1.7 oz. (charging case)
Design and features
There are some impressive things about the new NeoBuds Pro 2 earphones. Let's start with the price. These are more than $100 cheaper than Apple's AirPods Pro earphones. Granted, the AirPods Pro is more convenient to use if you are part of the Apple Borg (like me), but is that worth a hundred bucks? Only you can answer that. I will say that if your budget dictates the less expensive NeoBuds Pro 2, you won't feel cheated in any way. These are that good. Also, they are priced the same as the first version—even with some impressive added features!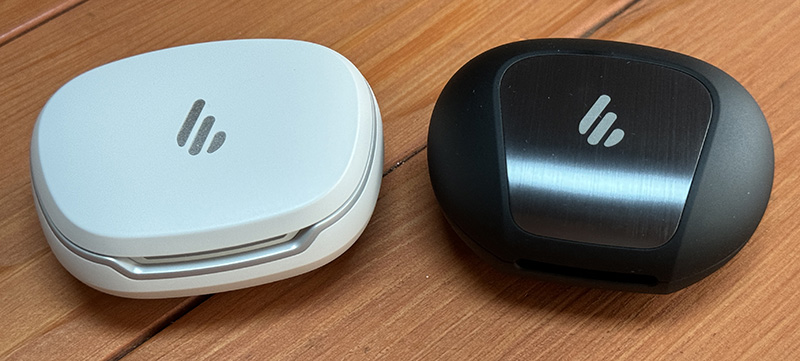 As I said, the New NeoBuds look similar to the originals, but with a slightly updated design. In the ear, they feel the same. They magnetically snap into the case, so they won't accidentally fall out. 
The Neobuds will last for 5.5 hours (ANC off). The case will charge the NeoBuds up to 16.5 hours for a total of 22 hours. Plus, you can get 2 hours of extra playtime can be had for just 15 min. of charging in the case.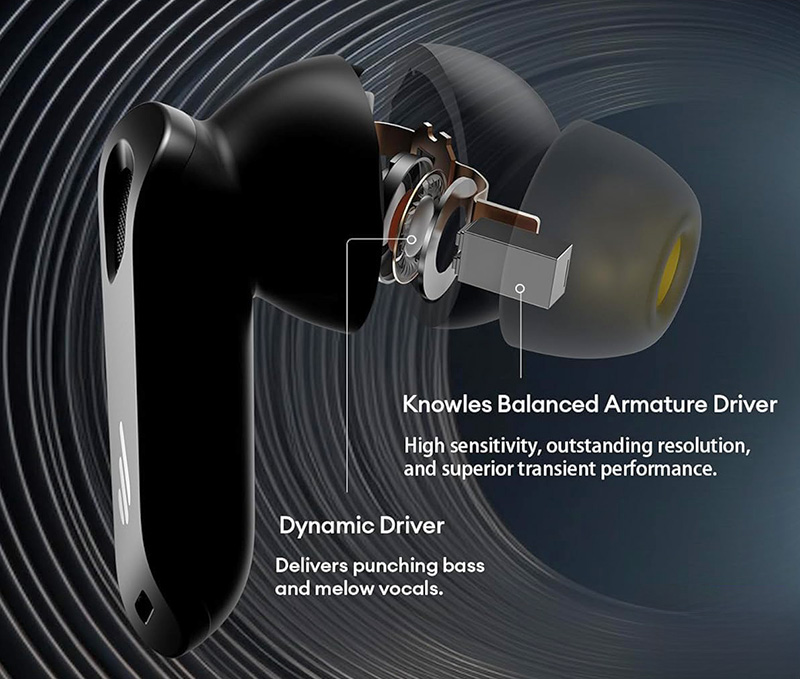 The earphones are a hybrid design, meaning each has a dynamic speaker paired with a balanced armature speaker. Earphones (usually) have either a dynamic or armature speaker. A dynamic speaker looks like a tiny speaker. An armature speaker comes from the hearing aid industry. It doesn't look anything like a traditional speaker. Dynamic speakers are (usually) more bass-friendly. Armatures are (usually) tuned for higher frequencies and are considered more accurate sounding at the expense of a warmer, more listener-friendly sound. The NeoBuds Pros use both—hence, the term hybrid. This setup theoretically provides the advantages of each. 
Edifier has included digital signal processing and an active cross-over. This balances frequencies that hold detail and a listenable, fun sound. The difference can be heard when compared to the original NeoBuds, but it's more subtle than dramatic.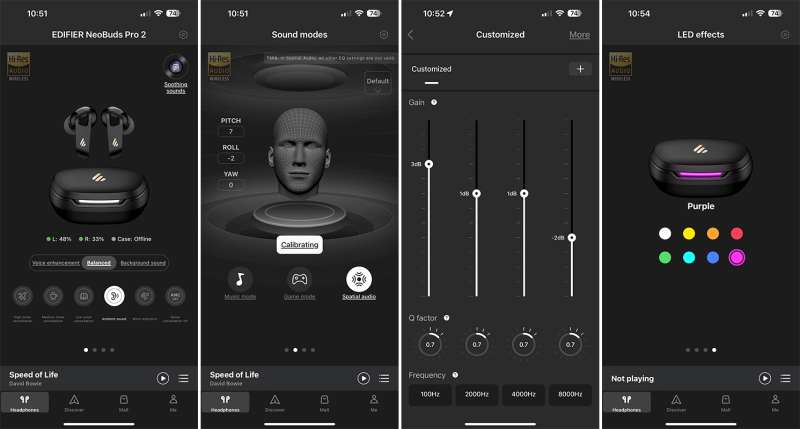 The Edifier Connect app includes what Edifier calls "Soothing Sounds". These are basically audio loops of rainforests, streams, insects, waves, etc. I suppose it's relaxing, but it's not my cup of tea. I prefer music playing in the background. If you like nature sounds on speakers, Edifier has certainly provided a large library.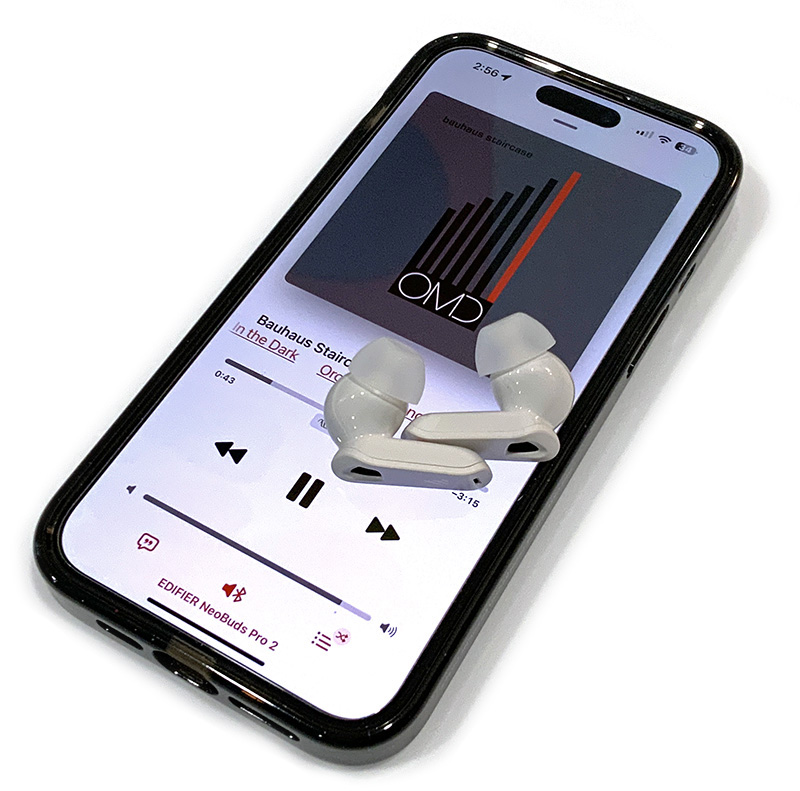 I used the Orchestral Manoeuvres in the Dark (OMD) album, "The Punishment of Luxury" to test the original NeoBuds. For the Pro 2 earphones, I used songs from their OMD's new album "Bauhaus Station". The use of electronic music makes their music great for testing speakers and headphones. Both the title track and "Slow Train" pack a punch missing from lesser earphones. I also noticed that music sounds equally good whether ANC is on or off. This is an improvement on the original NeoBuds where music sounded better only with ANC activated.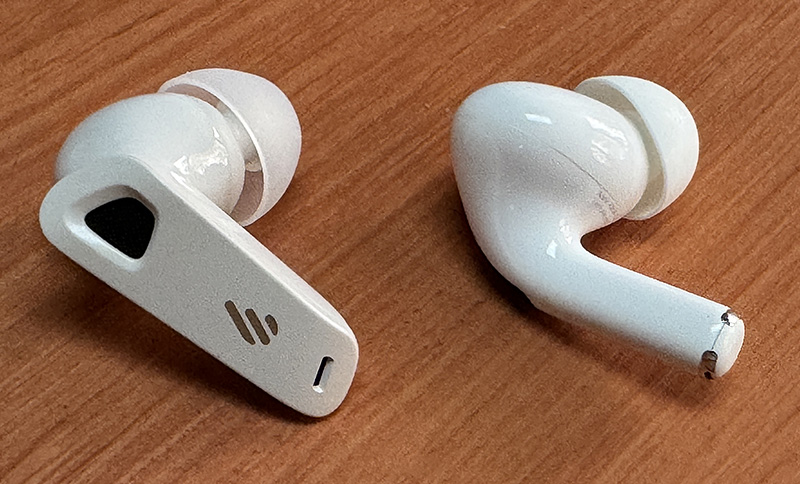 Also improved is phone call quality with 4 mics per earphone. People I talked with had no issues with my vocal quality, saying I sounded natural to them.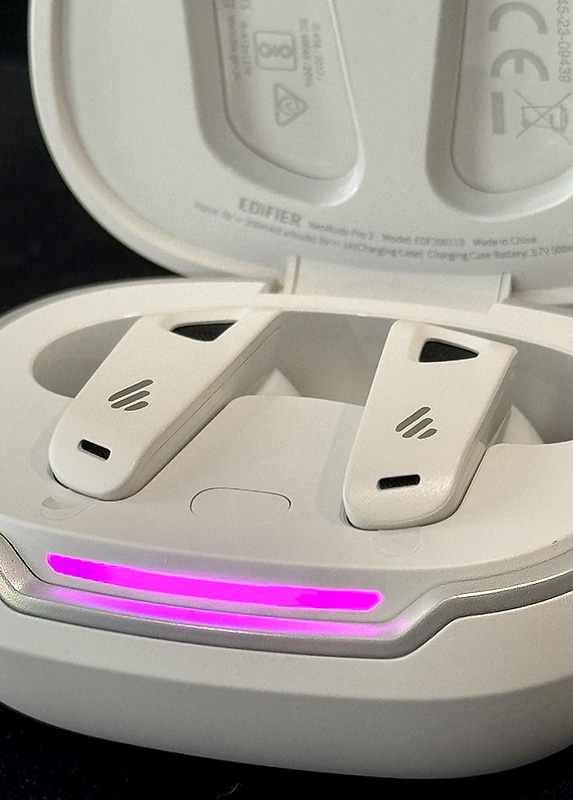 An annoying issue I had with the original NeoBud Pros was tapping the earphones to perform a pre-determined function. Double and triple-tapping functions have many choices available. Unfortunately, there is no single tap choice. The problem I had was how hard to tap so the earphones would do what I wanted. This hasn't improved that much with the new NeoBuds Pro earphones. I discovered that I needed to tap rather hard just to register any tap. You can adjust tap sensitivity in the Connect app, but it doesn't seem to have any effect. I have to forcefully tap no matter what sensitivity I set.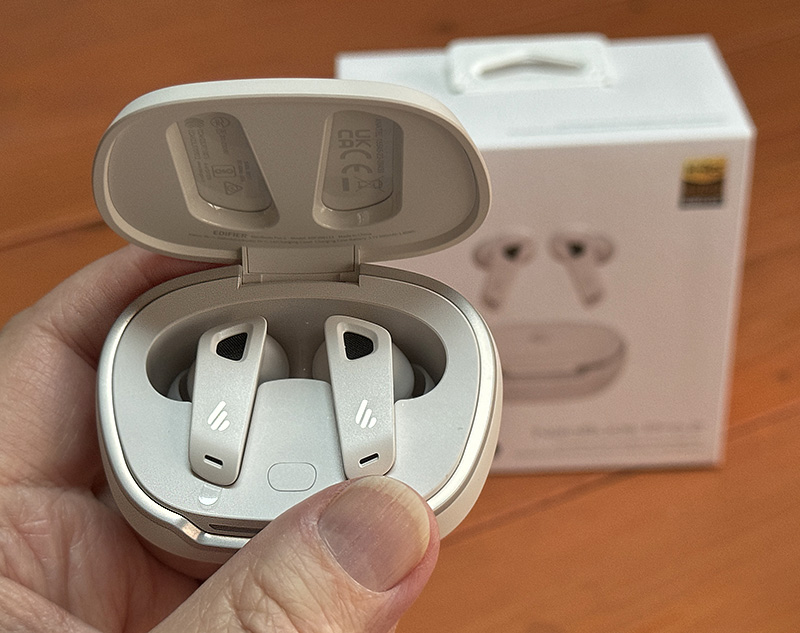 ANC is a mixed bag on the new NeoBuds Pro earphones. Yes, it works great, but Edifier has added a confusing array of noise-canceling choices. High, medium, and low noise canceling compete with wind reduction, voice enhancement, balanced (whatever that means), and background sound. Then there's ambient mode (lets in all background noise and Off. Maybe I'm old-school, but I prefer, ANC On and Ambient. That's it. Make the other choices automatic, so I don't have to think about it. Enough ranting. Just know that ANC works and works quite well.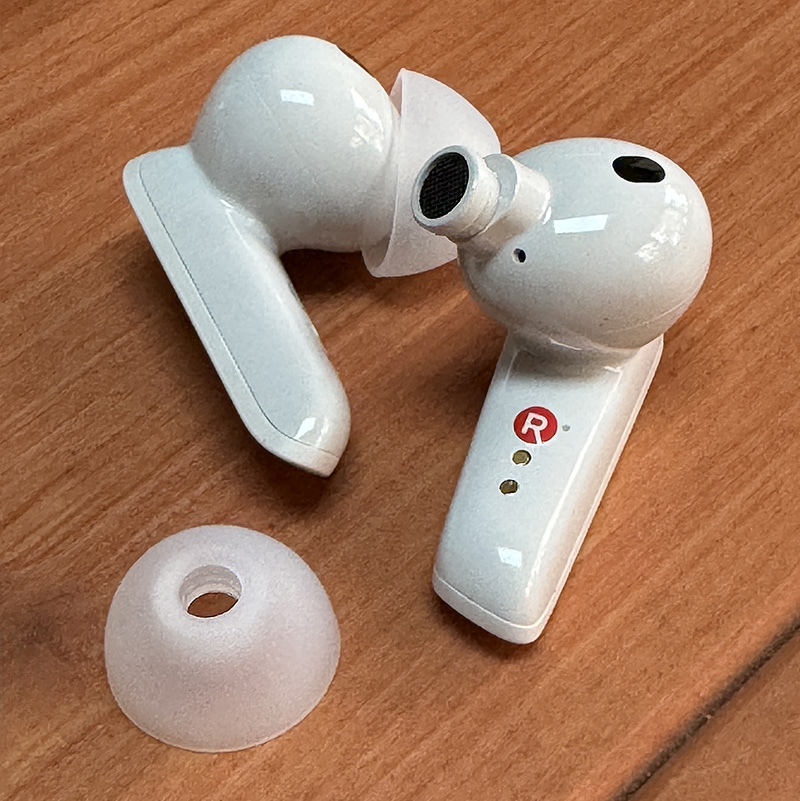 Then there's the one, cool feature: Spatial Audio. If you're watching a movie, the realism—and fun factor—are off the charts. Watching and listening to "Top Gun: Maverick" on my iPhone was a revelation. The spatial audio made the small iPhone screen seem much larger. The audio was that good. Music, however, was a different story. At first, streaming music from Apple Music sounded kinda neat. But after a while, it just became tiresome. Switching from spatial audio back to Music mode revealed a huge improvement. Yes, the wide soundstage was now missing, but the audio quality was so much better—even listening to Dolby Atmos tracks. My recommendation is to stick to movies using spatial and leave the music to stereo.

What I like
Amazing price for the features
Great noise canceling
Spatial audio (for movies and sound effects)

What I'd change
Soothing Sounds mode is not necessary
ANC could be simpler

Final thoughts
What Edifier has achieved is not all the features and tech they've managed to pack into the NeoBuds Pro 2 In-ear Headphones but that they did it for 130 bucks!
Price: $129.99
Where to buy: Amazon
Source: The sample of this product was provided by Edifier.