We use affiliate links. If you buy something through the links on this page, we may earn a commission at no cost to you. Learn more.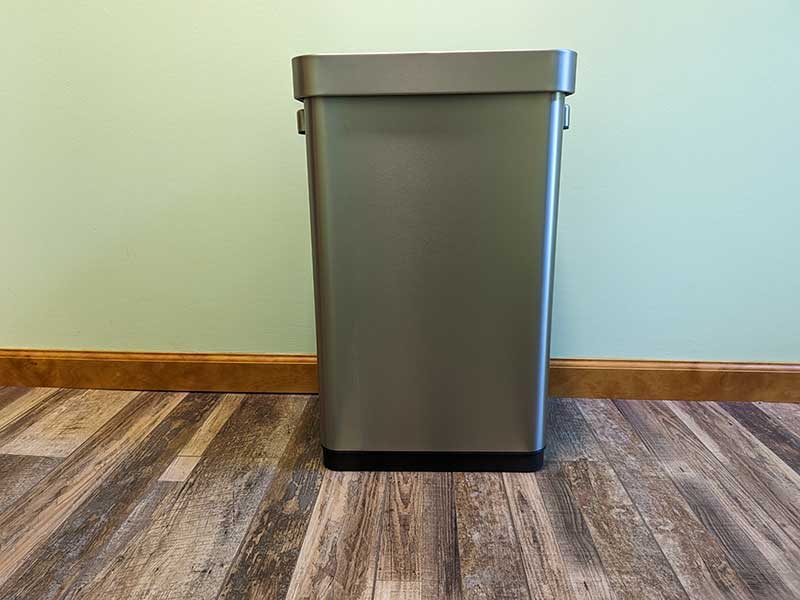 REVIEW – Ever since I reviewed the Simplehuman 58 liter dual compartment sensor trash can, I expect all trashcans to open with a wave of my hand. It's a bit madding and it makes me look like a nut when I wave my hand over a non-smart trash bin. I wanted to get another hands-free trashcan for my office but I didn't want to pay Simplehuman prices. As luck would have it, the folks at EKO offered to send me their Deluxe Mirage-T 50 liter smart trashcan to test. Let's check it out.
What is it?
The EKO Deluxe Mirage-T is a 50 liter smart trashcan that has a motion-activated lid that opens when you wave your hand over the sensor.
What's in the box?
EKO Deluxe Mirage-T 50 liter smart trashcan
2 trashbags
User guide
Design and features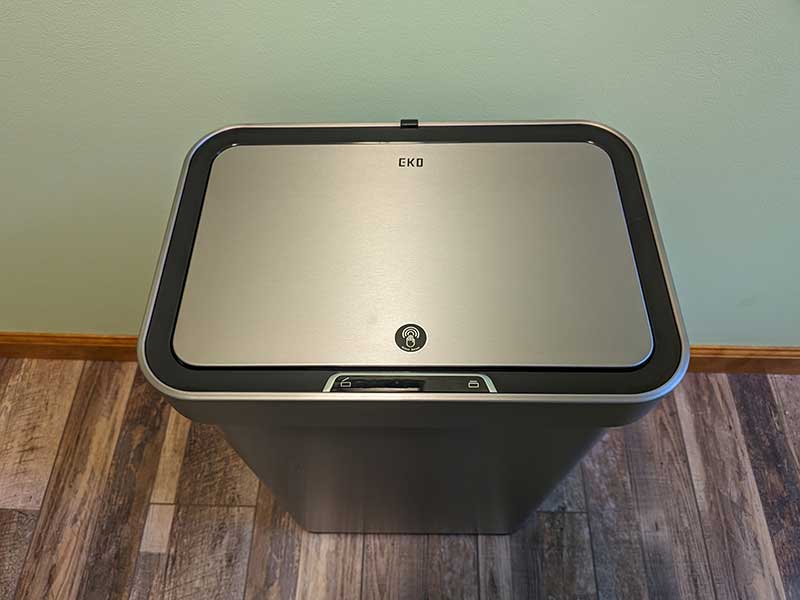 The EKO Deluxe Mirage-T 50 liter smart trashcan has a brushed stainless steel finish that is fingerprint-resistant.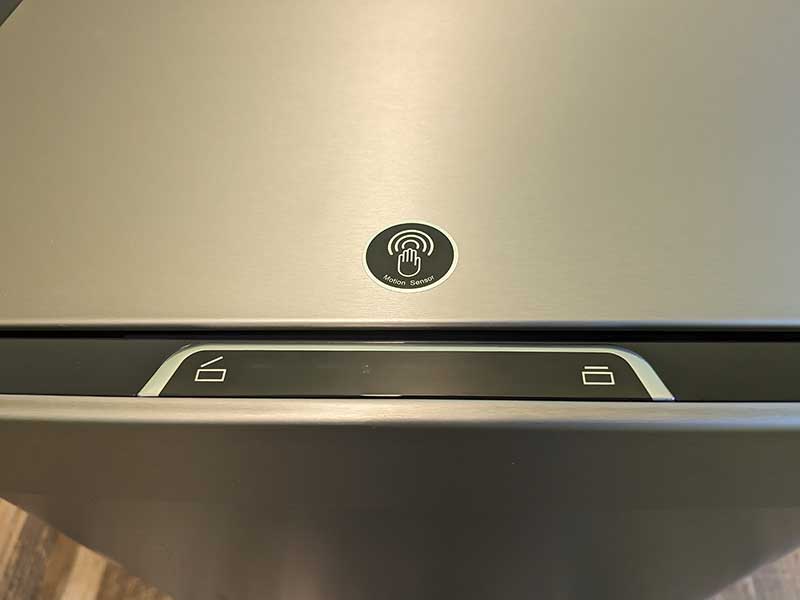 The lid has a motion sensor on top and a status bar below it that will show a countdown of when the lid will close. There are also buttons on each side of the status bar. If you want to manually open the lid, there's a button to open the lid and a button to close it.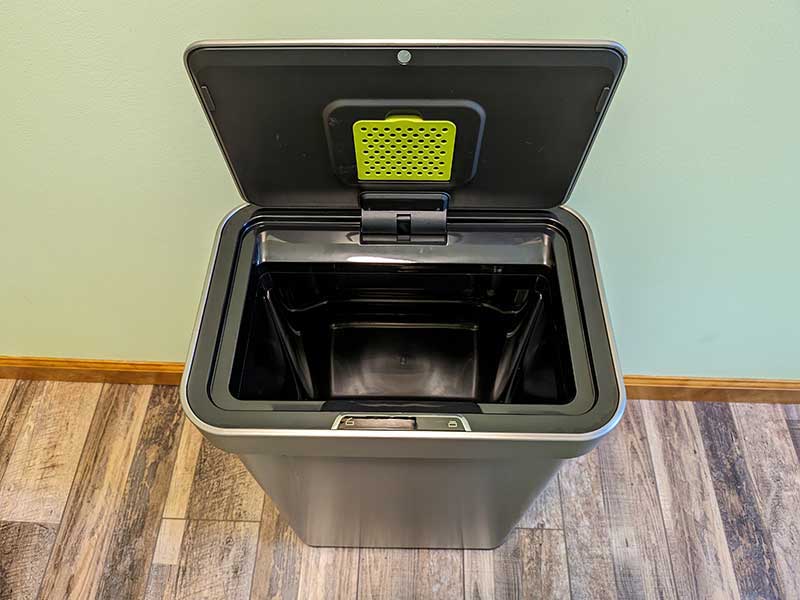 The open lid reveals a large opening and a deodorizer compartment.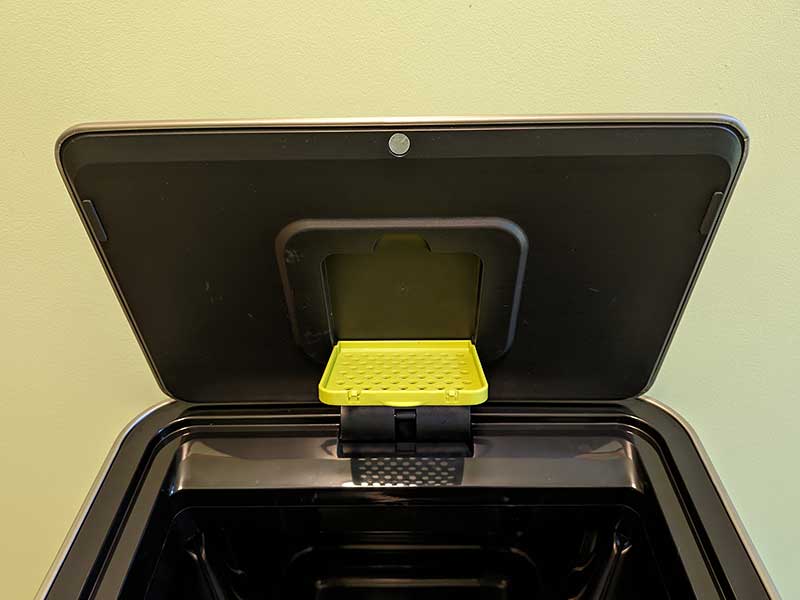 I'm not exactly sure what you put in this compartment though…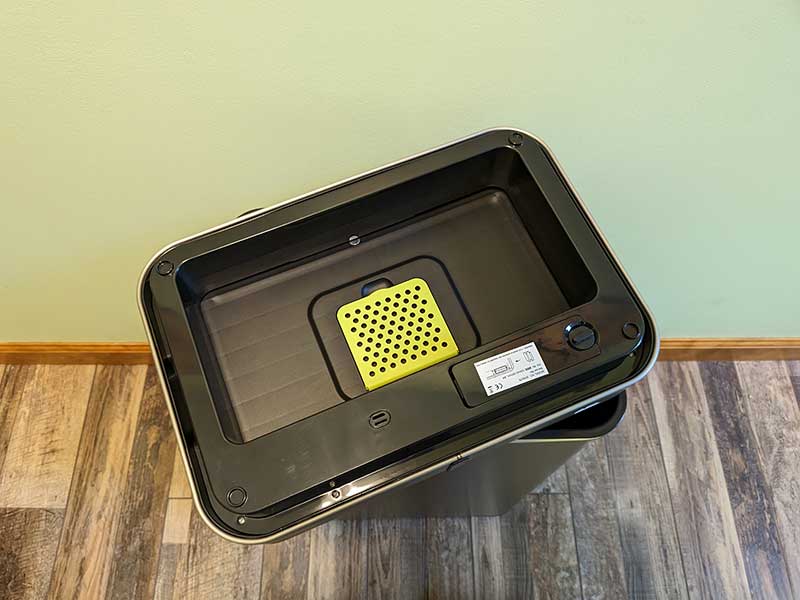 The whole lid can be removed from the top of the EKO Smart Trash Bin so that you can access the battery compartment.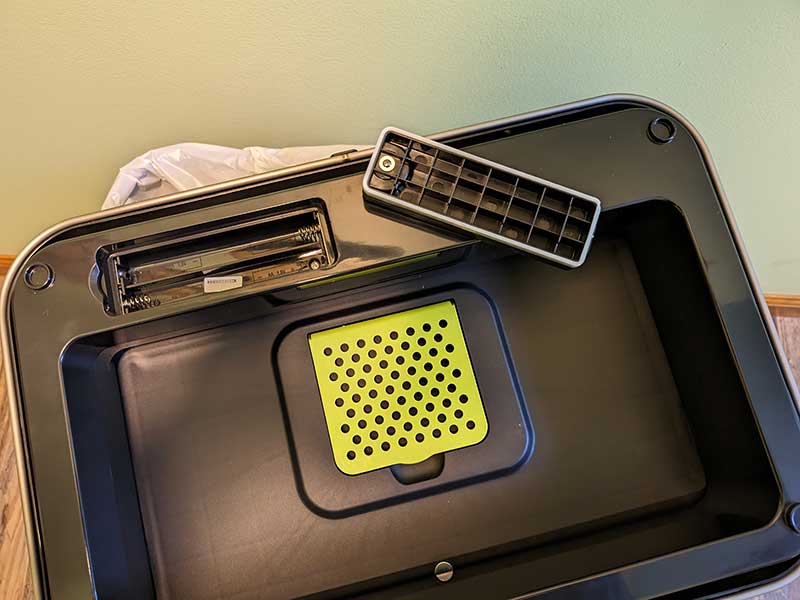 Instead of a rechargeable or hardwired option, the EKO Smart Trash Bin is powered by 4AA alkaline batteries which unfortunately, are not included with the purchase of this trashcan.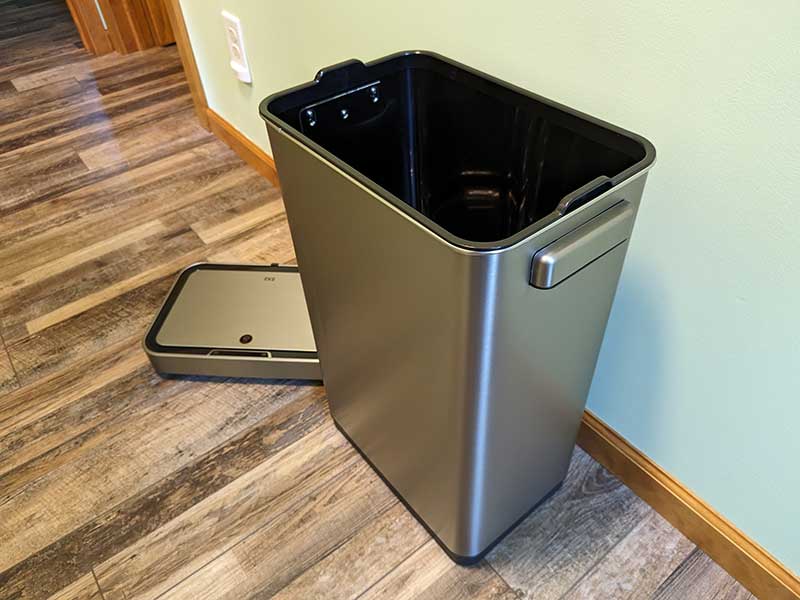 With the lid removed, you have access to the trash bin.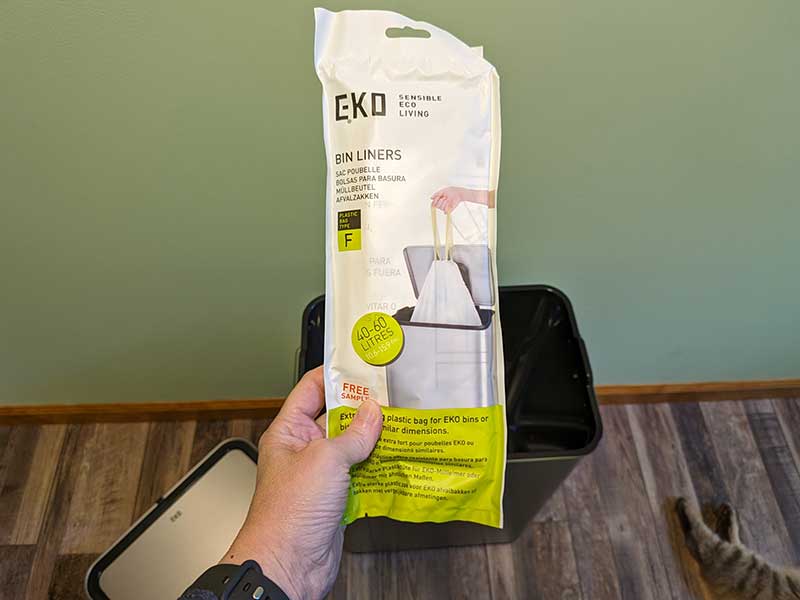 Included with the EKO Smart Trash Bin are two trash bags… note that you can pretty much use any kitchen sized trash bags though.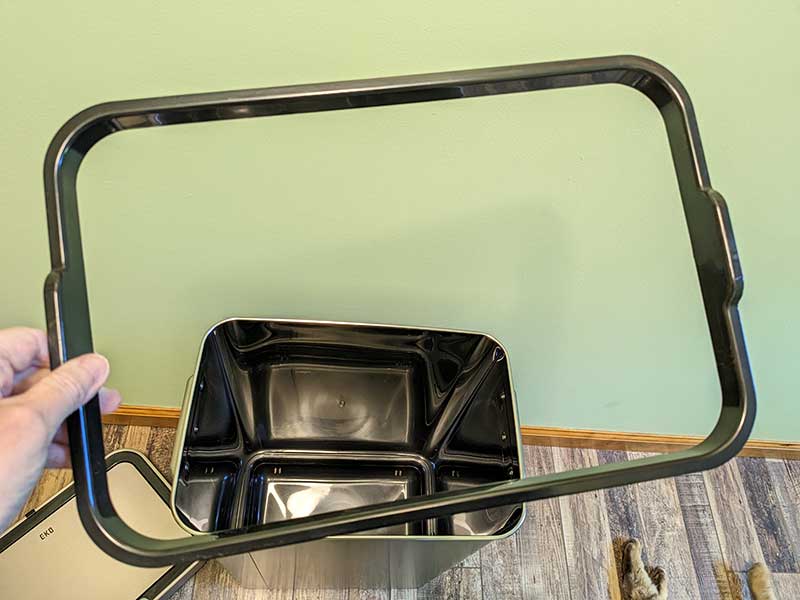 That's because the EKO Deluxe Mirage-T 50 liter smart trashcan has a handy liner ring that lifts out and then secures the bag.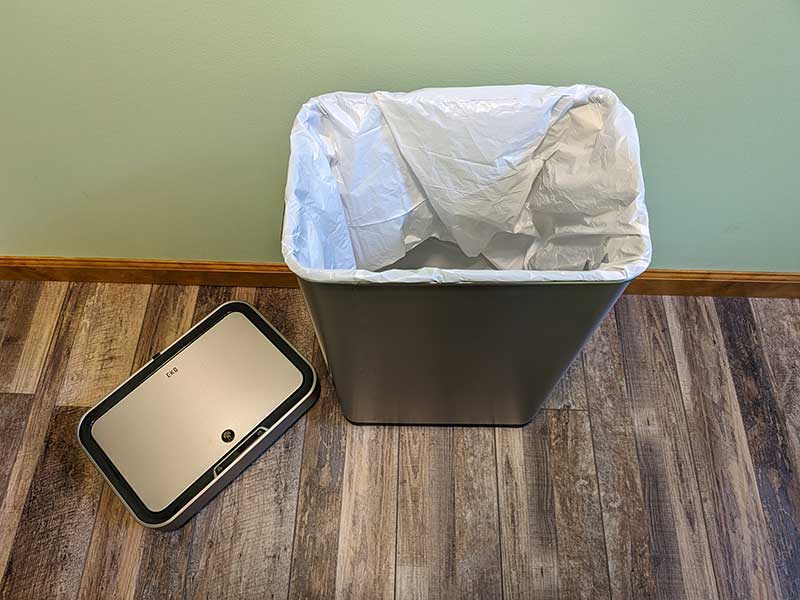 With the bag and liner ring in place, you can place the lid back on top.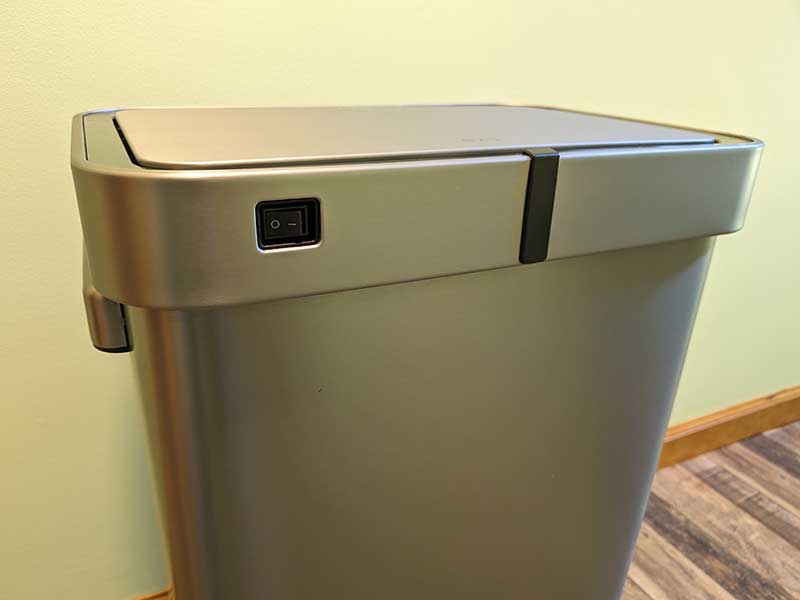 Then all that is needed is to flip the power switch on the back of the lid. From there, you place your hand over the motion sensor, and the lid will open and stay open for a count of 5 before it will automatically close. The status bar will show the countdown.
To keep the lid open, you can either use the manual buttons or you can keep your hand or object in the sensor range.
See it in action
What I like
Rechargeable (2 AA alkaline batteries and can last up to 8 months of use)
Handsfree opening and closing
Fingerprint resistant
What I'd change
It would be great to have a battery level indicator
Final thoughts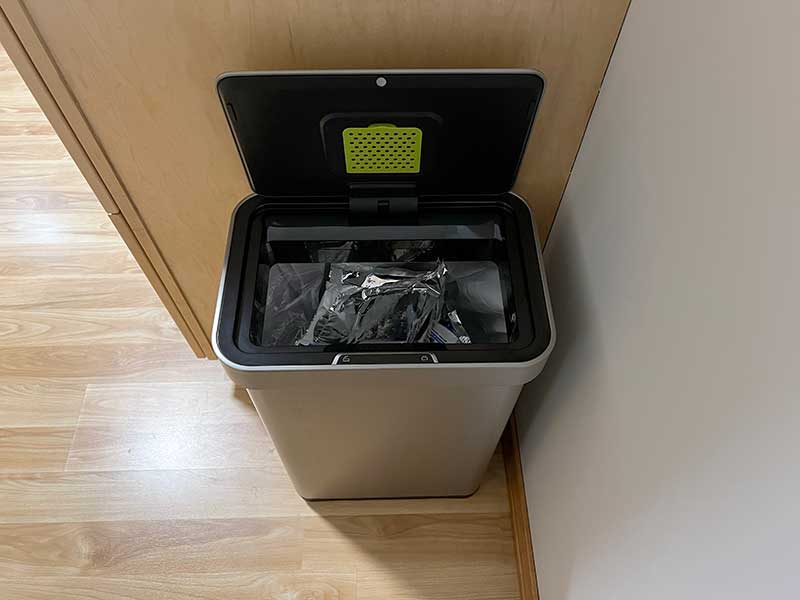 The EKO Deluxe Mirage-T 50 liter smart trashcan is a nicely constructed, nice looking, easy-to-use smart trash can that allows you to dispose of trash without touching anything. Although it runs on disposable batteries, the batteries will last around 8 months. I've been happily using the EKO Deluxe Mirage-T 50 liter smart trashcan for a few weeks now and it has worked flawlessly and is making the action of waving my hand over a trashcan to open it part of my muscle memory.
Price: $99.99
Where to buy: Amazon
Source: The sample for this review was provided by EKO.