We use affiliate links. If you buy something through the links on this page, we may earn a commission at no cost to you. Learn more.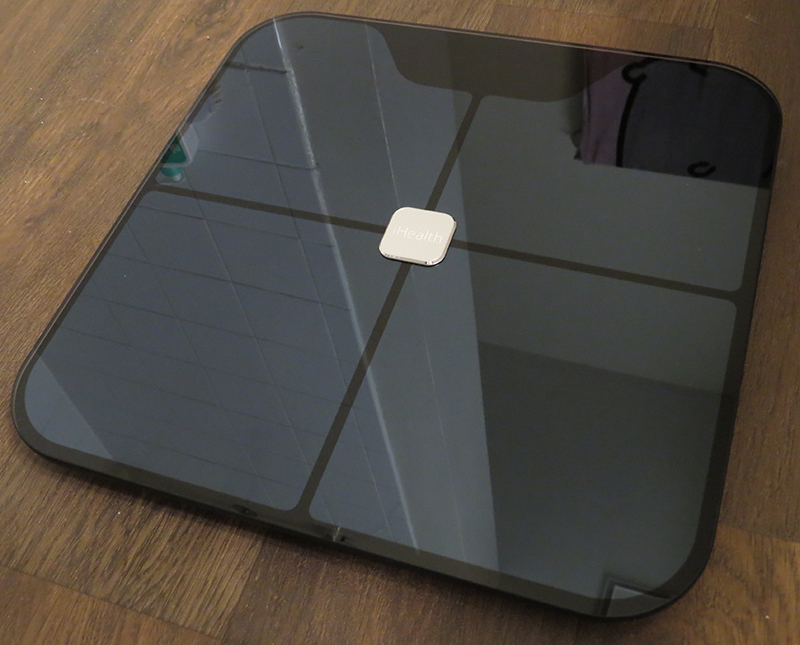 REVIEW – It's been several years since I have even thought about getting a scale, let alone one of the fancy types. I've been on old faithful, the cheapest you can get, and it was time for an upgrade. Simple and easy to use was important to me, and the iHealth Nexus Pro wireless body composition scale seemed to fit that bill.
What is it?
The iHealth Nexus Pro is an easy-to-use digital body composition scale that measures weight, BMI, and more.
Price: $39.99 | Where to buy: iHealth Website and Amazon
Hardware specs
400 lb capacity
12″ x 12″ x 1″ dimensions
Measures 12 different body metrics
What's in the box?
iHealth Nexus Pro scale
Batteries
Instruction guide

Design and features
The first thing that I did when I received the iHealth Nexus Pro was download the iHealth app from the app store. I chose my product from the devices listed and there was a step by step setup that was extremely easy to follow.
Once the app was set up, I set the scale down on the hard floor of my bathroom. I had just received another scale from my insurance company, so I used that to compare results. I weighed myself every morning after I woke up but before I ate breakfast as they recommend weighing at the same time every day.



They use a glass surface on top of the scale for consistent results, which does get smudged with toe prints easily, but gives the Nexus Pro a sleek appearance. A spritz of water and a towel easily removed my toe prints, and the occasional paw print, without any soap necessary, so it is easy to clean those smudges off. The height is shorter than the second scale as well at just over an inch tall. The foot pads are non-slip, and have done a good job of never slipping while on the bathroom vinyl flooring.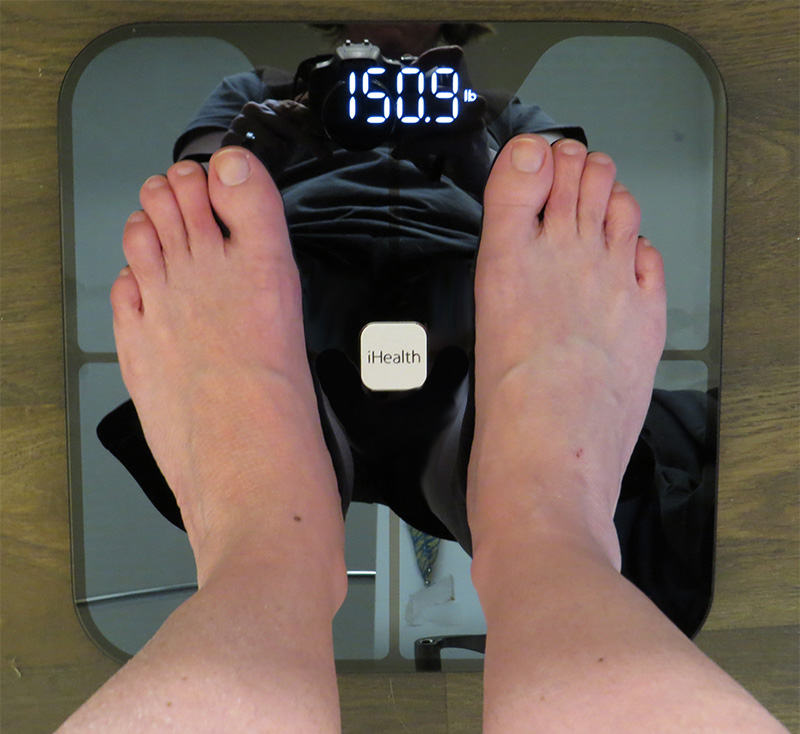 When you step on the scale, it quickly reads your weight. It was easy for me to see the numbers on the screen at my feet. If you want a more detailed weight analysis, you can stay on the scale for a bit longer and it will give you your body fat percentage. All of this information (and more) is sent to and can be viewed on the iHealth app. Do you need the app to use the scale? No. You just get more in depth information and data tracking if you do so. There is no cost as well, which is always a huge perk in my book.
All that data can be ported over to several different apps across platforms, such as Apple Health, Google Fit, or even exported into an excel file. Was the data accurate? That I am not completely sure on, though looking at the body fat percentage and lack of exercise I have done in the past couple of years, I'd say that (sadly) looks accurate enough. The app looked clean and the data provided within was easy to find and read. It fascinated me to see the lineup of data history, since I realized how consistent I am in weight day in and day out.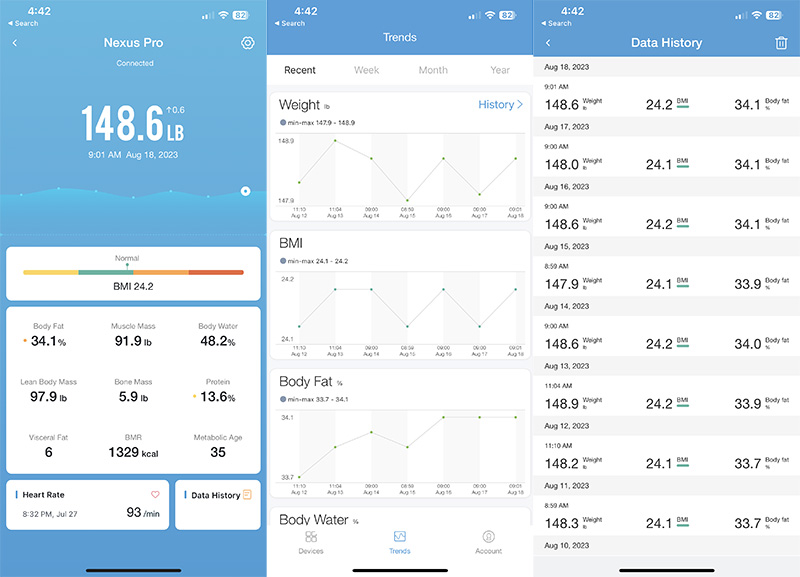 Comparing the iHealth Nexus Pro and my insurance scale, the two were very similar in not just the weight, but overall data. Being the price tag of the Nexus Pro is half of the other, that is quite impressive to me. The Nexus Pro also can give you your heart rate if you tap on the heart rate section of the app and stand barefoot on the scale. The other, more expensive scale cannot do that. Needless to say, the quality, looks, and functionality for its price impressed me enough to keep using it as my main scale.
What I like
Easy to use, just step on and go
Nice aesthetic design
Simple and easy to navigate app
What I'd change
Final thoughts
Overall, between my doctor provided digital scale and the iHealth Nexus Pro wireless body composition scale, the Nexus Pro reigned supreme. Not only is it decently priced, but everything about it just worked well. I would absolutely recommend the iHealth Nexus Pro to anyone looking for a solid body composition scale for their home.
Price: $39.99
Where to buy: iHealth Website and Amazon
Source: The sample for this review was provided by iHealth