We use affiliate links. If you buy something through the links on this page, we may earn a commission at no cost to you. Learn more.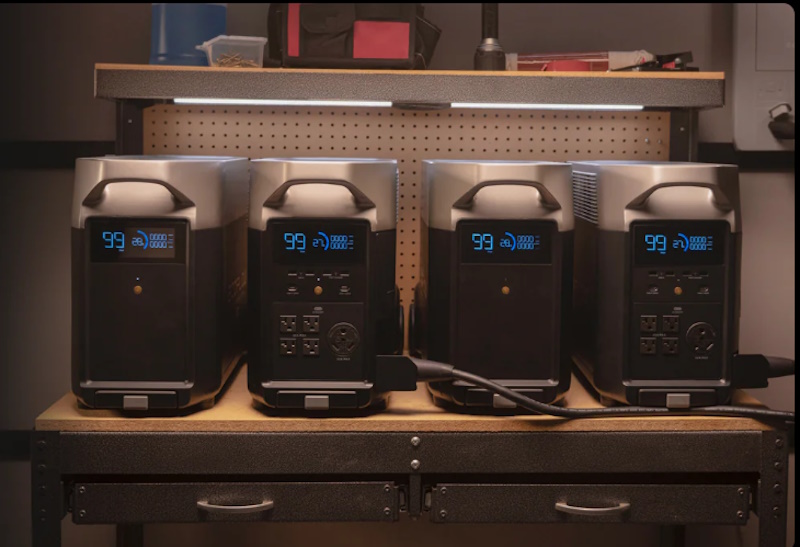 NEWS – September is National Preparedness Month and a reminder of all of the new challenges we face with the earth's climate change and powerful storms that have become a normal part of this season. Gone are the days when a few candles for a few minutes was a good enough solution for power outages that back then were few and far between. These days, we can easily be out of power for days, and since everything we do is tied to some sort of electronic device, backup power is a must.
So, how do we make sure that we are ready? Enter Ecoflow!
Ecoflow is a leading eco-friendly energy solutions company that produces an array of portable power solutions and has launched new deals on their lineup of portable power stations and solar generators, perfect to stay prepared for unprecedented extreme weather conditions. From 9/13 to 9/28, consumers can get special savings of up to $2299, flash sales, and a free camping light with all orders. (See below):
Deals from 9/13 – 9/28 – full list here
DELTA Pro, 24% off, sale price of $3,699

DELTA Pro+ 400W Solar Panel, 29% off, sale price of $2,799

DELTA 2 Max, 8% off, sale price of $1,749

DELTA 2 +220W Solar Panel, 18% off, sale price of $2,099

DELTA 2+2 110W Solar Panels, 39% off, sale price of $1,099

RIVER 2 Pro + 160W Portable Solar Panel, 24% off, sale price of $799

WAVE 2 + Extended Battery, 32% off, sale price of $1,499

GLACIER + Extended Battery, 21% off, sale price of $1,099
Additionally, to ensure users have reliable service during natural disasters, EcoFlow has introduced EcoFlow Disaster-Guard, with express pickup, 24-7 emergency chat, and free product repair by a dedicated support team.
If you are ready to be prepared for whatever nature throws at us, head over to the Ecoflow website to see all that they have to offer.